Plenty of variety with only a few Anthurium flowers
If you want to get the most out of a single flower during the festive month of December, why not give Anthuriums a try? They are available as cut flowers and very versatile in use. And as added bonus: you will easily enjoy Anthurium flowers for three weeks. It's perfect as a showstopper with just a single stem in a vase, as an elegant table decoration or as an eye-catcher on New Year's Eve. Visit your florist and get started. Here are some easy styling ideas to make December a bright holiday season!
Plenty of variety with only a few Anthurium flowers
Go all out!
Why not go all out to make the Christmas gifts under the tree or on the table extra festive! Try using several Anthurium flowers and accessories such as this reindeer, for example, to create even more atmosphere and make your gifts look even more stunning.
Eye-catcher
By using ton-sur-ton you create a peaceful atmosphere. Combine different vases and adapt the colour(s) of your Anthuriums accordingly for a stylish eye-catcher at home. Add a few ornamental grasses to make it look like fireworks are exploding from the vase.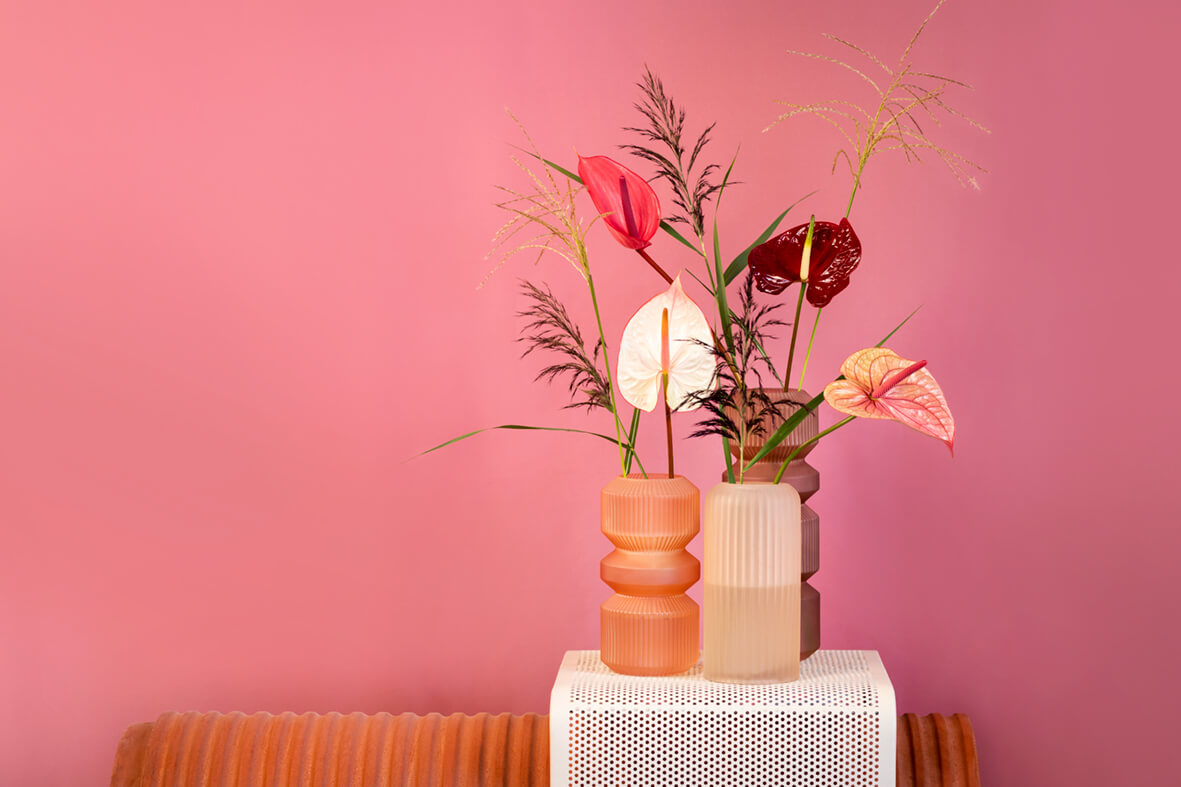 Spectacle
A giant, dried allium (available from high-end florists) serves as the basis for this eye-catcher. It looks just like fireworks. Add a few colourful Anthuriums: the heart-shaped flowers will provide a breathtakingly beautiful fireworks display. 
About Anthurium
Although the actual flower of an Anthurium is the small spadix, it is the heart-shaped bract that stands out. The bract can have a diameter of up to 20 centimetres. The colour palette offers a wonderful diversity of shades: from pink to purple and from white to red. An Anthurium will delight you for a long time in a vase as it can easily provide a feast for the eyes for 3 to 4 weeks.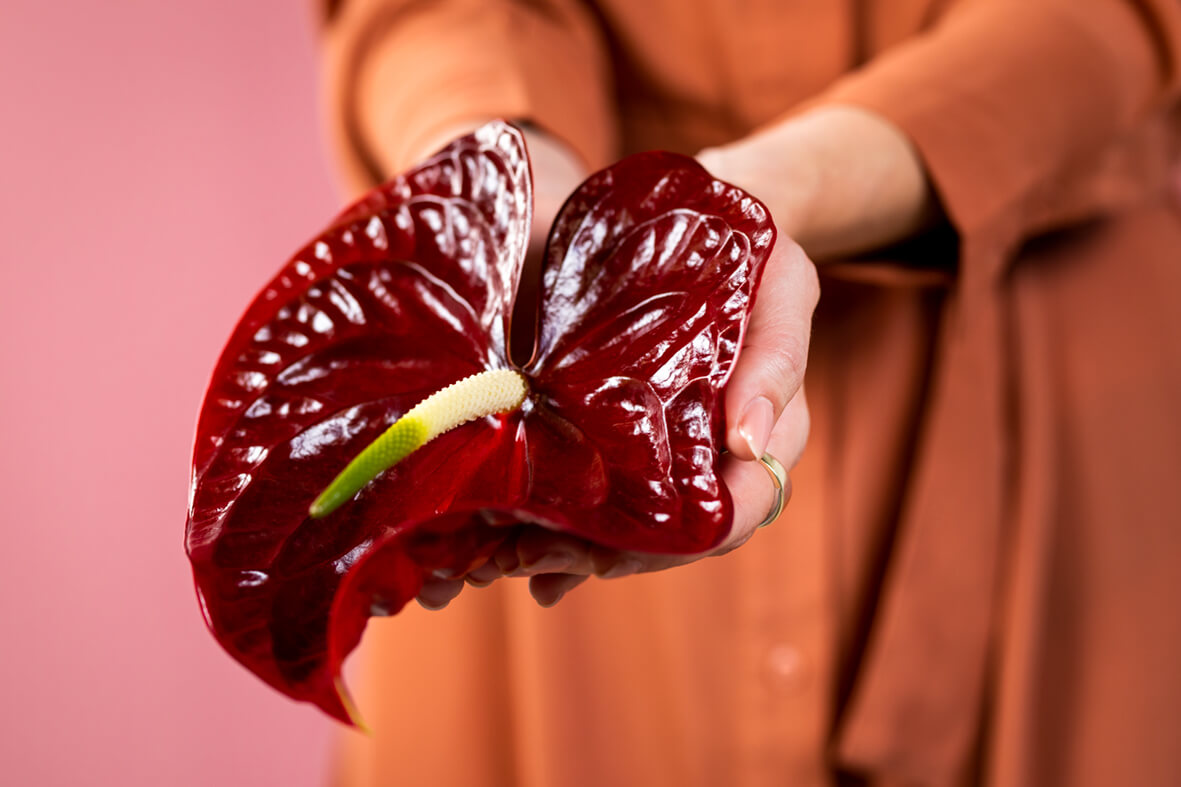 More info, tips and inspiration can be found on Instagram

 

@anthuriuminfo.