6 distinctive plant pots for your Anthurium plant
Once you buy a plant, you probably put it straightaway into a plant pot that you already have and leave it at that. A pot's a pot, right? And yet it's sometimes fun to have more plant pots to choose from, as a different pot can give a room a brand-new look. To provide a bit of inspiration, we selected six distinctive plant pots in a range of sizes and price classes. Also nice to put on your wish list!
Terracotta look-alike
This earthenware flower pot from Serax has a bold, solid look. These qualities and its earthy colours make it fit right into many interior design styles. Dimensions: 25 x 25 cm, price: €54.95.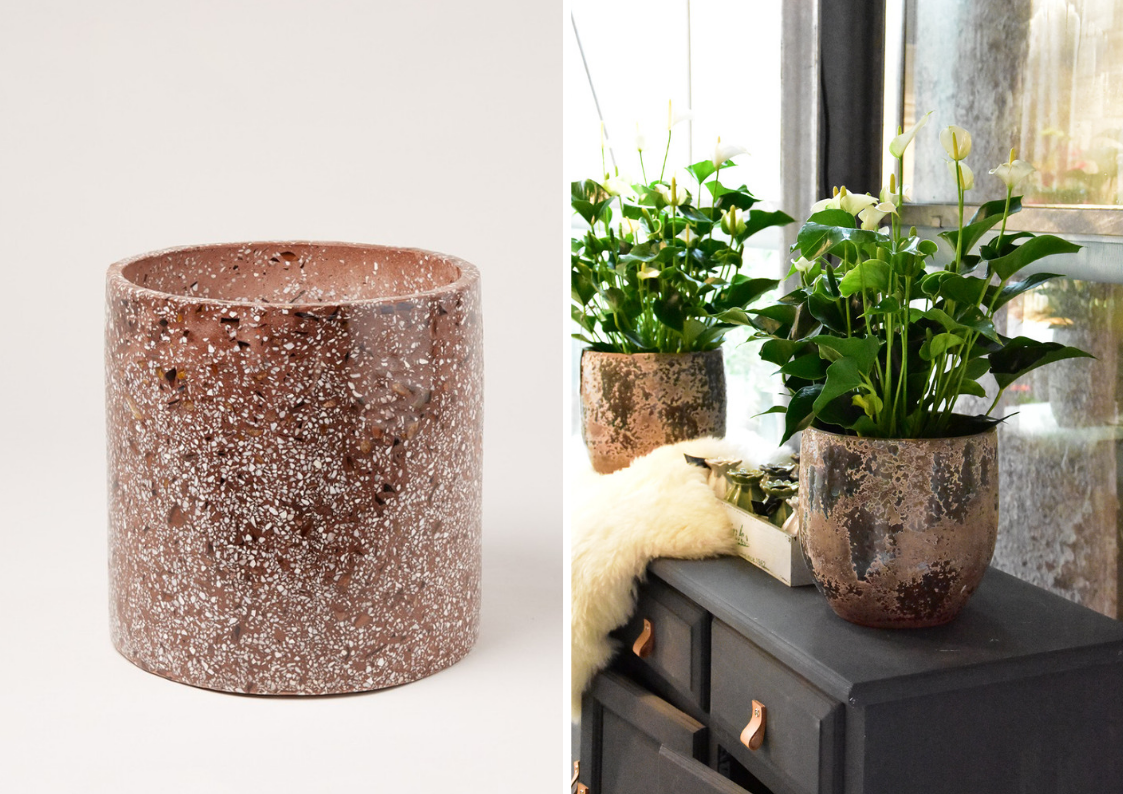 On a tripod
The rugged-looking 'Bloempot Lennox L' has a black metal tripod supporting a weathered glass pot. You could use it not only as a flowerpot but also as a flower vase or even a candle holder. Dimensions: 26 x 10 cm, price: €13.13.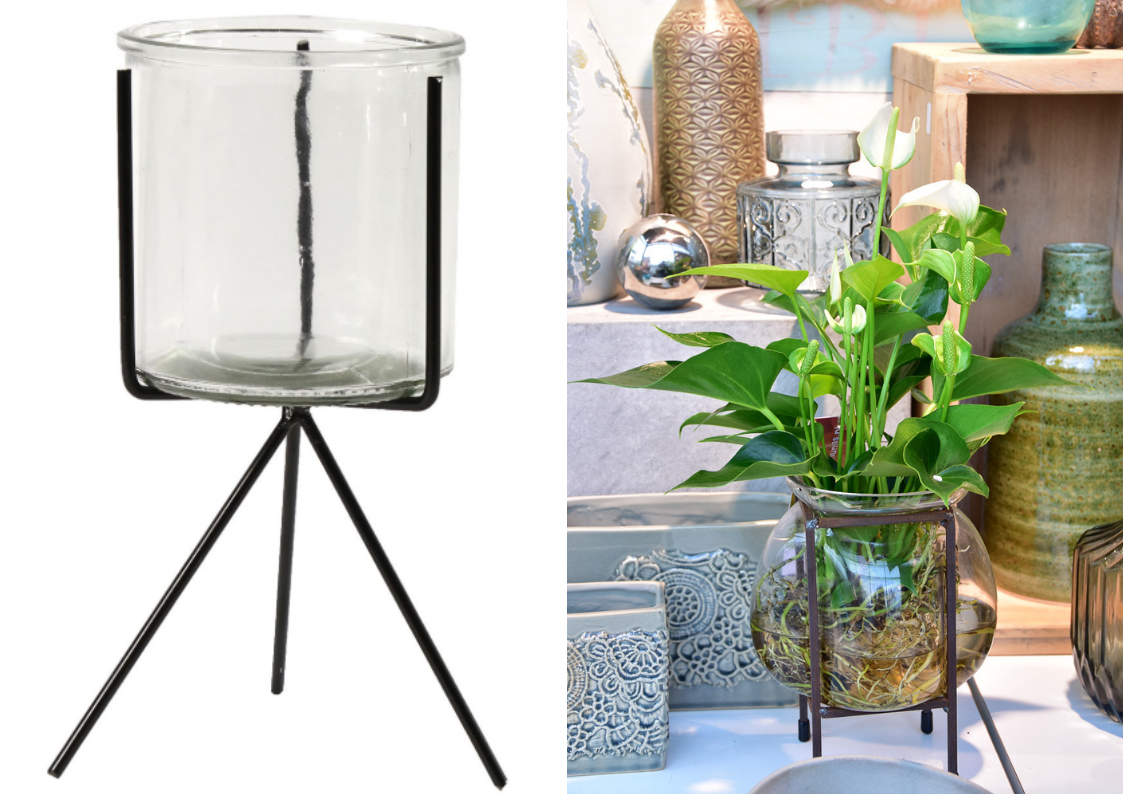 A pot of gold
Put your Anthurium literally in the spotlight with this golden flowerpot from Madam Stoltz! This is an earthenware pot finished in a golden colour. Its sleek relief pattern makes it look great in Scandinavian, minimalistic or industrial interiors. Dimensions: 15 x 14 cm, price: €10.99.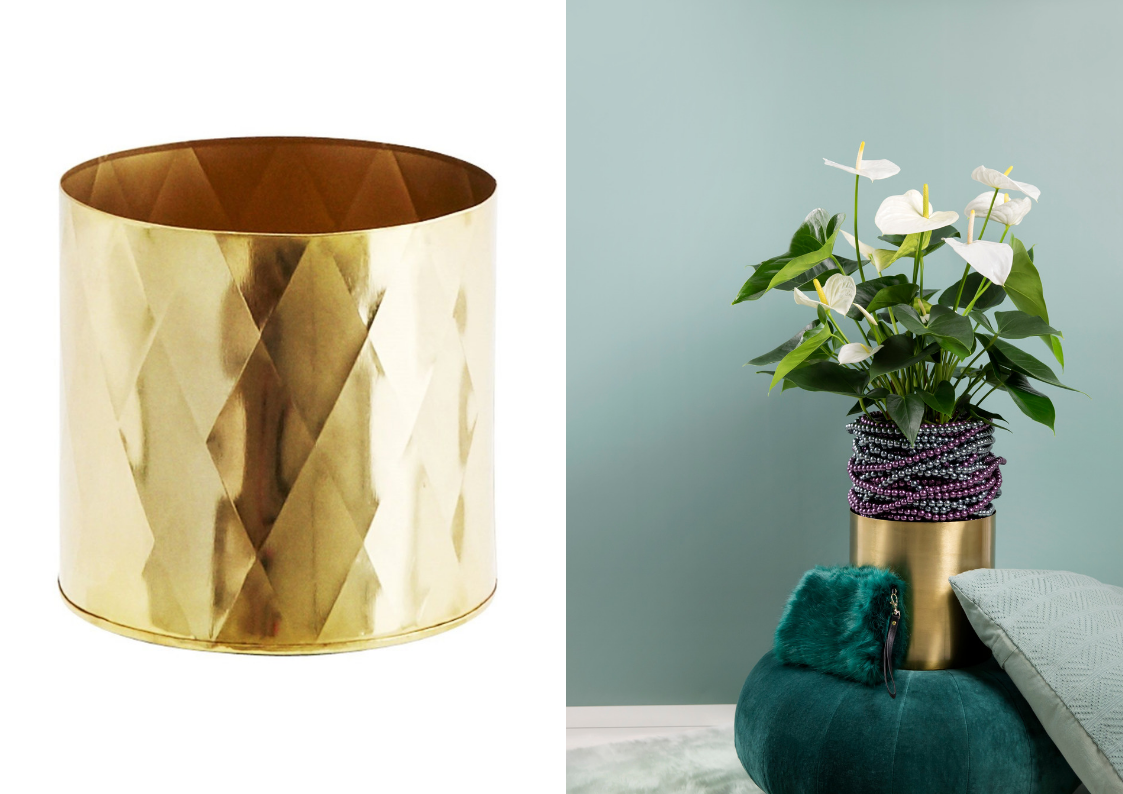 Three-footed flowerpot
The earthenware 'Bolpot Driepikkel' from Serax has a glazed finish. Its organic design and use of colour only add to the striking quality of this three-footed pot. Dimensions: 11.5 x 12 cm, price: €12.95.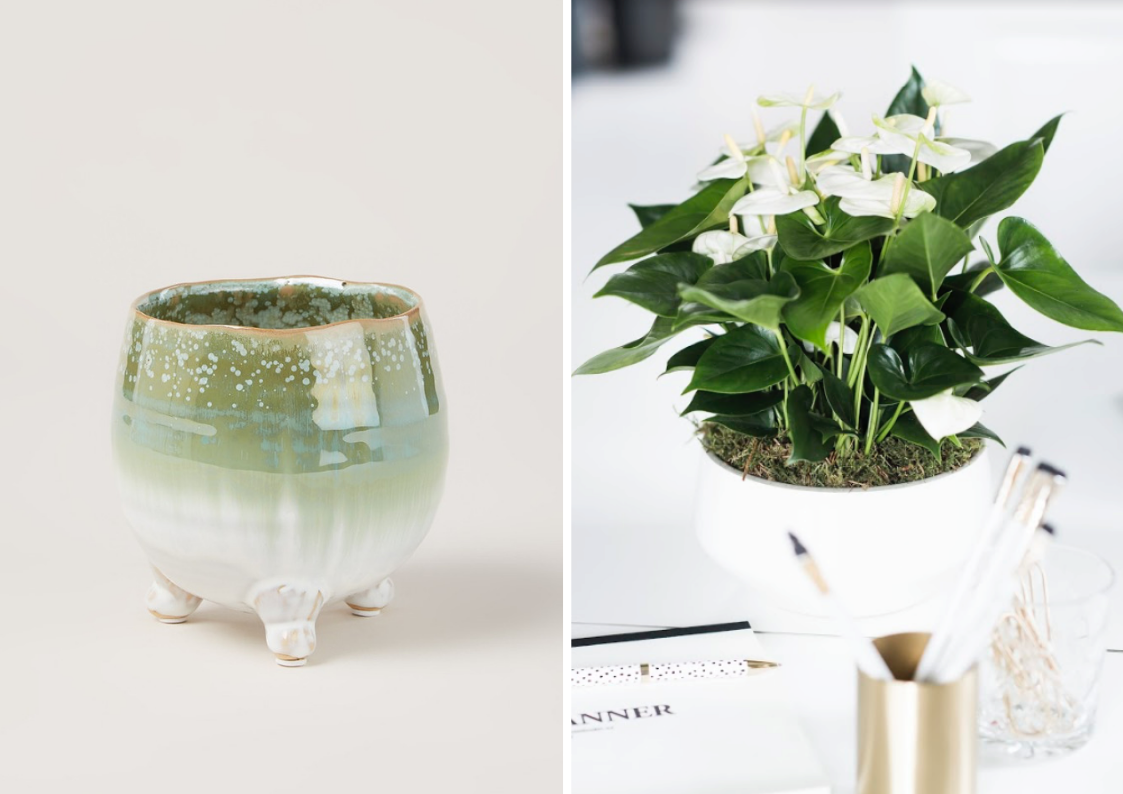 Hanging flowerpot
This hanging flowerpot from Ecopots is made from recycled plastic and is terracotta in colour. It has a contemporary look and its hanging mechanism is neatly tucked away inside the pot. This pot can be used both inside and outside. Dimensions: 14.8 x 27.5 cm, price: €19.95.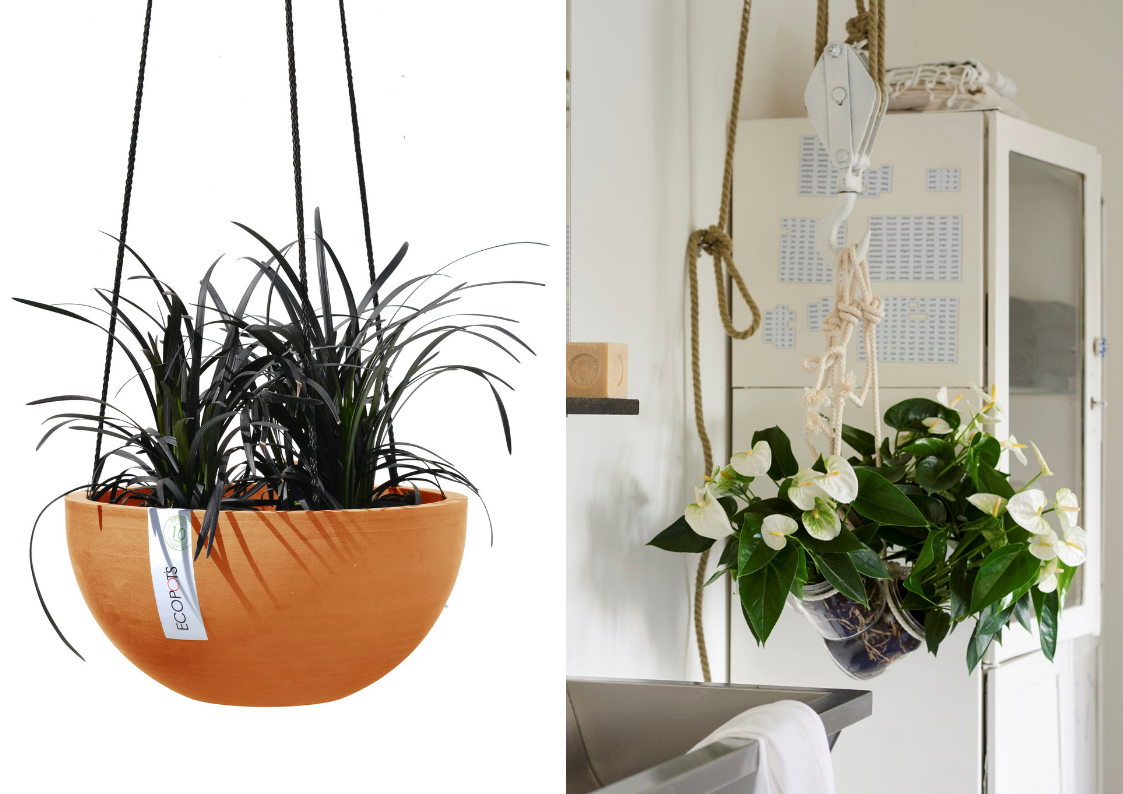 Vintage look
This earthenware flowerpot from Serax has a glossy glaze combined with a rough, unglazed rim and base to give it a rugged vintage look. It is available in various sizes. Dimensions: 26 x 25 cm, price: €43.60.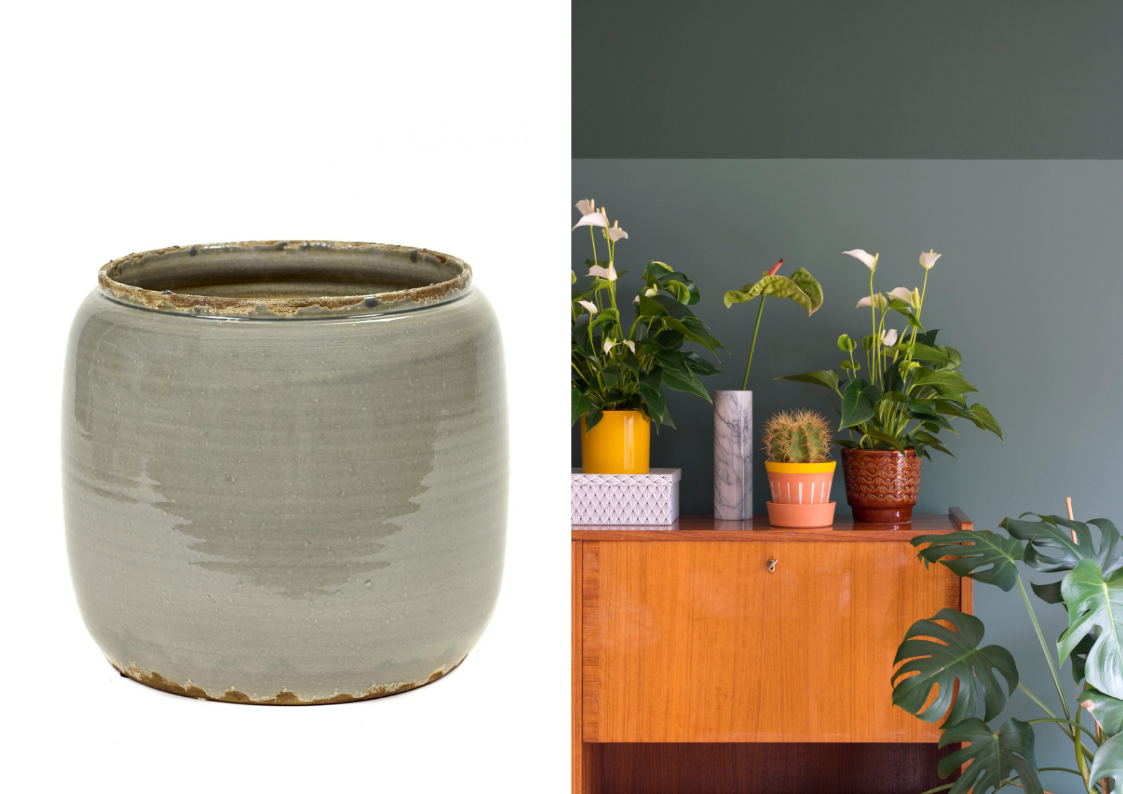 Also read: 6 beautiful ways to display your plants