DIY with Tamarliving and Anthuriums
White, beige, black and taupe… These colours in particular can be found in Nathalie's interior. Check out Tamarliving, the Instagram channel of this creative lady from Spijkenisse. Nathalie herself calls her interior style 'Hotel Chic'; a mix of calm basic colours with gold and bronze accents to create a warm atmosphere. Those who follow Tamarliving could see that air-purifying Anthuriums recently got a special place in the interior. She shares two DIY ideas with Anthurium plants.
DIY with Anthurium plants
DIY ideas
To match the plants to the interior, Nathalie chose white and light pink Anthuriums. Nathalie: "I like giving my old things a new purpose. So I gave some old pots a new look with a cool gold spray. This gives the Anthuriums extra glamour and makes them real eye-catchers. Also, perfect for the holidays!"
View this post on Instagram
Nathalie: "As I was already getting creative, I made a tableau for the Anthurium from a round board and an upside-down bowl too. First, I sprayed these black and then glued them together. Such a tableau is very nice when you want to work with height differences."
View this post on Instagram
The benefits of an Anthurium at home
Anthuriums draw attention thanks to their heart-shaped flowers. Nathalie: "In our interior, white and light pink Anthuriums in particular come into their own, but there are also brightly coloured varieties. For example, with lipstick red or bright purple flowers ." Anthuriums have a flowering period of months. To enjoy them for an extra long time, remove some older flowers (with stem) from the plant and within a few months, new ones will reappear. Thus, the plant can have as many as three flowering periods a year.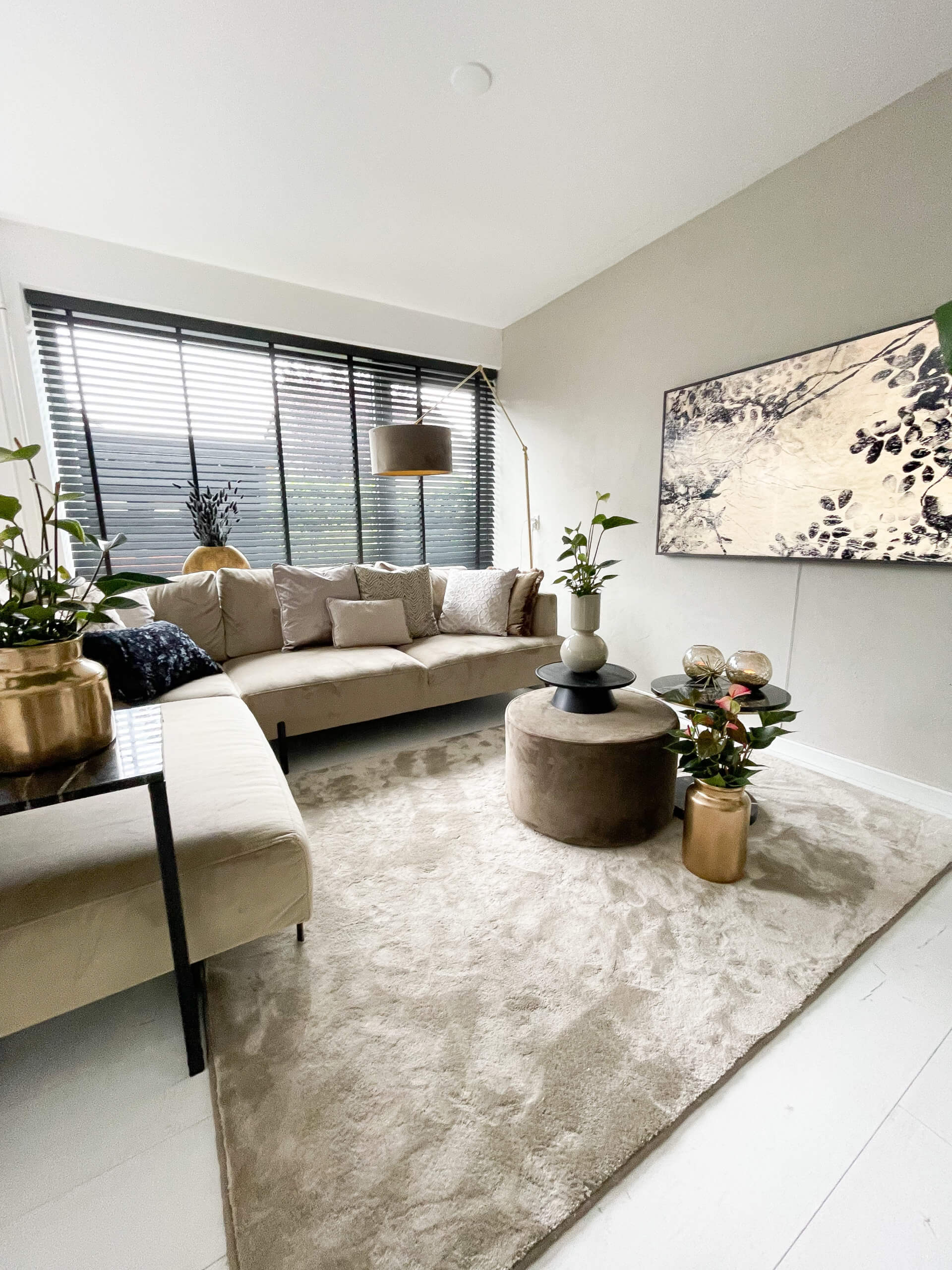 Even during a flowering break, you can enjoy the Anthurium because what you don't see (but do experience) are the plant's air-purifying properties. Anthurium makes a positive contribution to a healthy living environment. Via the green leaves, they absorb harmful substances from the air. These are stored and broken down in the plant and its root system. Tests by Wageningen University & Research show that Anthurium filters more than 50% of air pollution from the air within 24 hours and almost 100% in three days. And in return, the plants release oxygen.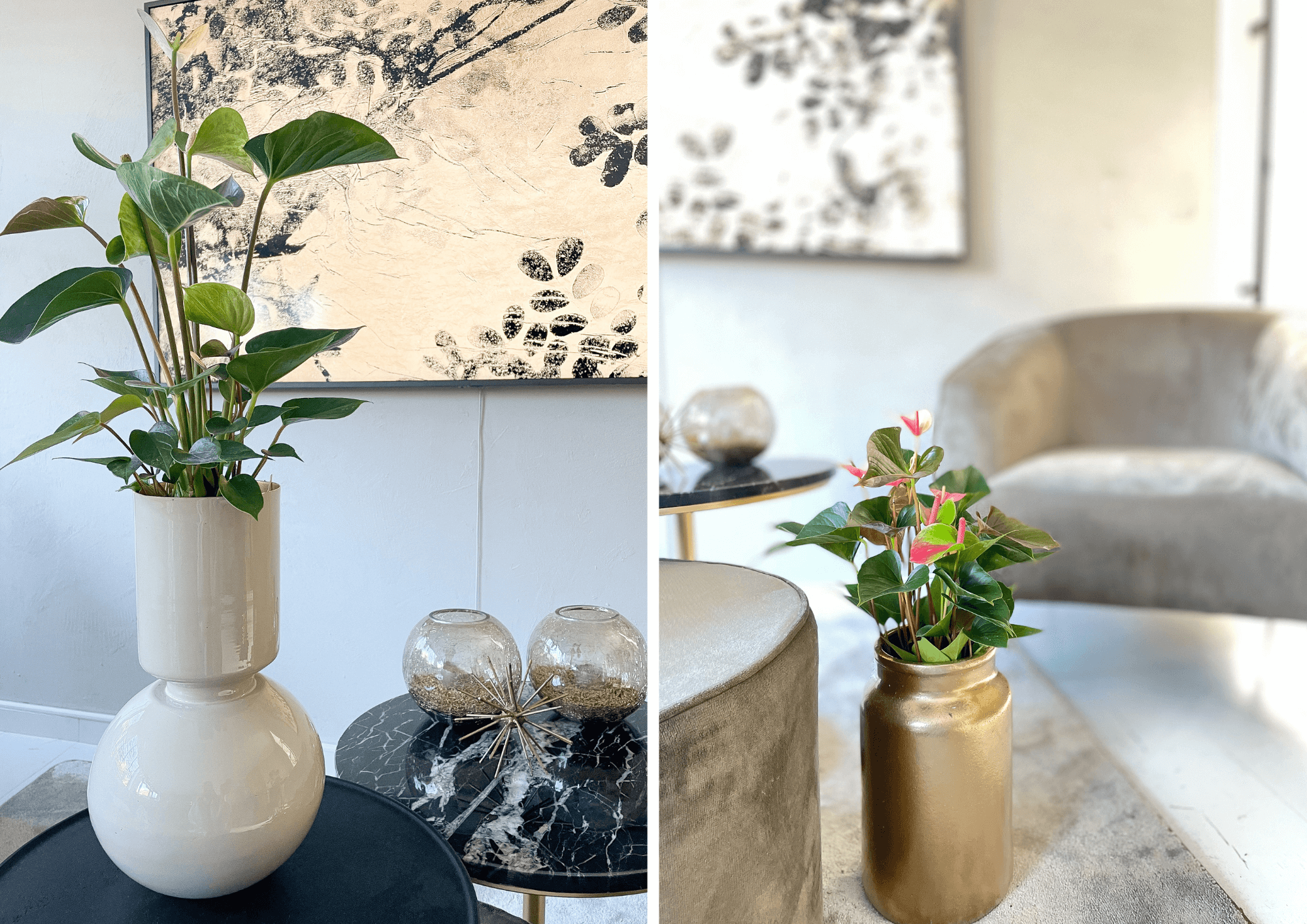 Want to see more of Nathalie's interior? Check out www.tamarliving.nl or follow her on Instagram via @Tamarliving. Find out more about the air-purifying properties of Anthuriums at www.breatheandbloom.info.