Inspiration: 5 styling ideas with Anthuriums
It's clear that the Anthurium is a beautiful plant and flower, and that you can style it in many different ways. The nice thing is that we often share styling ideas with Anthuriums, but we also often receive beautiful creations from followers. This provides new inspiration, so we decided to bundle some of your styling ideas in this article!
Styling ideas with Anthuriums
The leaves are falling off the trees, the temperature is dropping and the days are getting shorter. Winter is coming. Is summer your favourite season? The bouquets below show you how to enjoy summer inside your home a little longer. Colourful and cheerful creations!
As beautiful as a large bouquet can be, sometimes less is more. A few cut flowers in a lovely small vase can provide a very elegant look. Did the stem of your Anthurium flower break off? Don't throw it away but cut the stem a little shorter and place it in a tiny vase. This way you can enjoy it a little longer.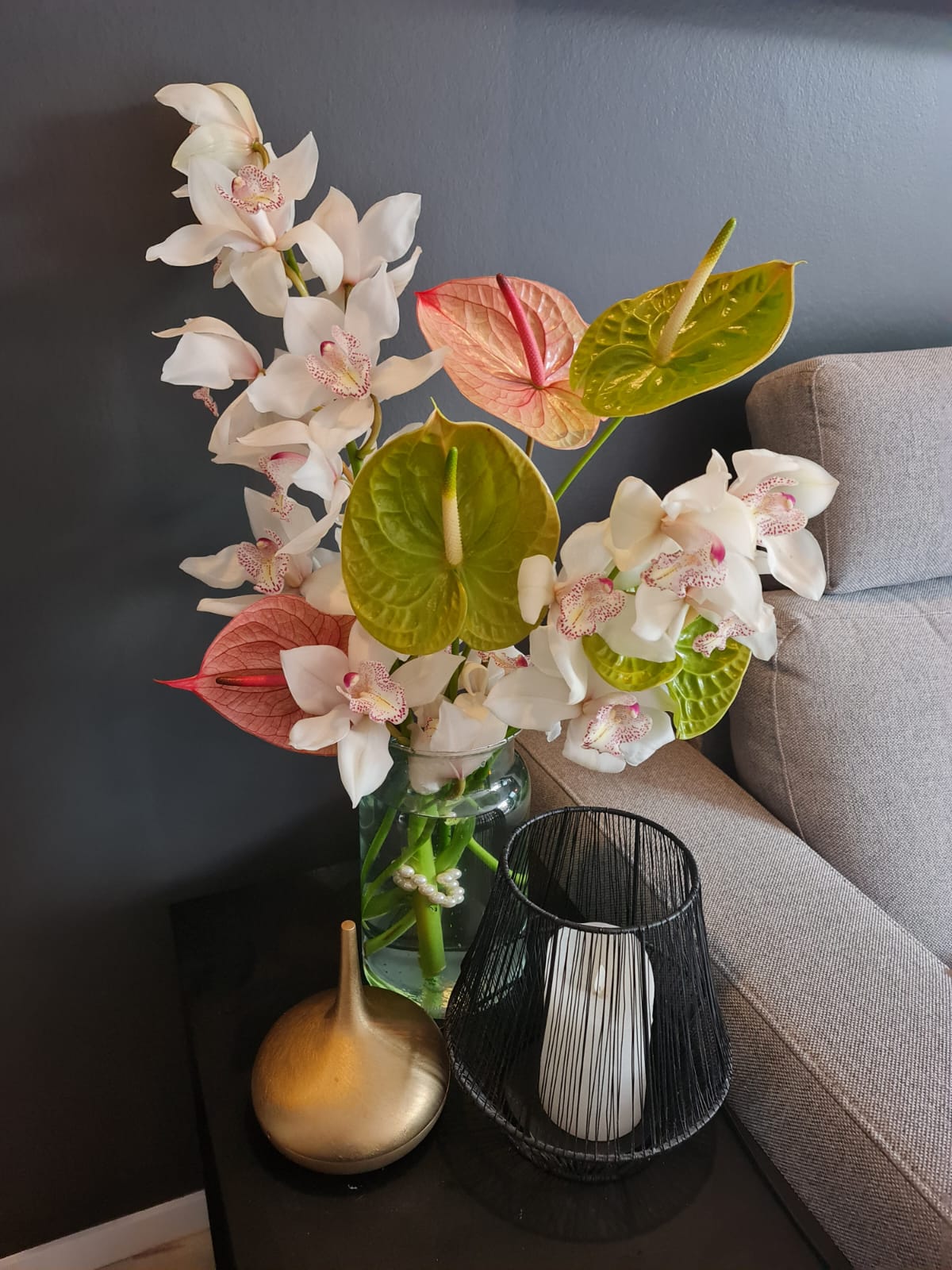 Anthurium plants are a must-have for your interior! And practical because you can put them anywhere in your home. The Anthurium is originally a tropical plant and loves warmth and humidity. So next to the living room, the bathroom is also a good spot to place your plant. Note that the Anthurium likes sunlight, but not direct sunlight. Should you put it in the window frame, make sure there is something between the plant and the window, such as window coverings.
You can place your plants down on a table, on the ground, on a cabinet or on a stool. But have you ever thought of hanging them up? With a plant hanger, you can hang your plant anywhere in your home. Get a plant hanger in the shop or be creative and craft one yourself.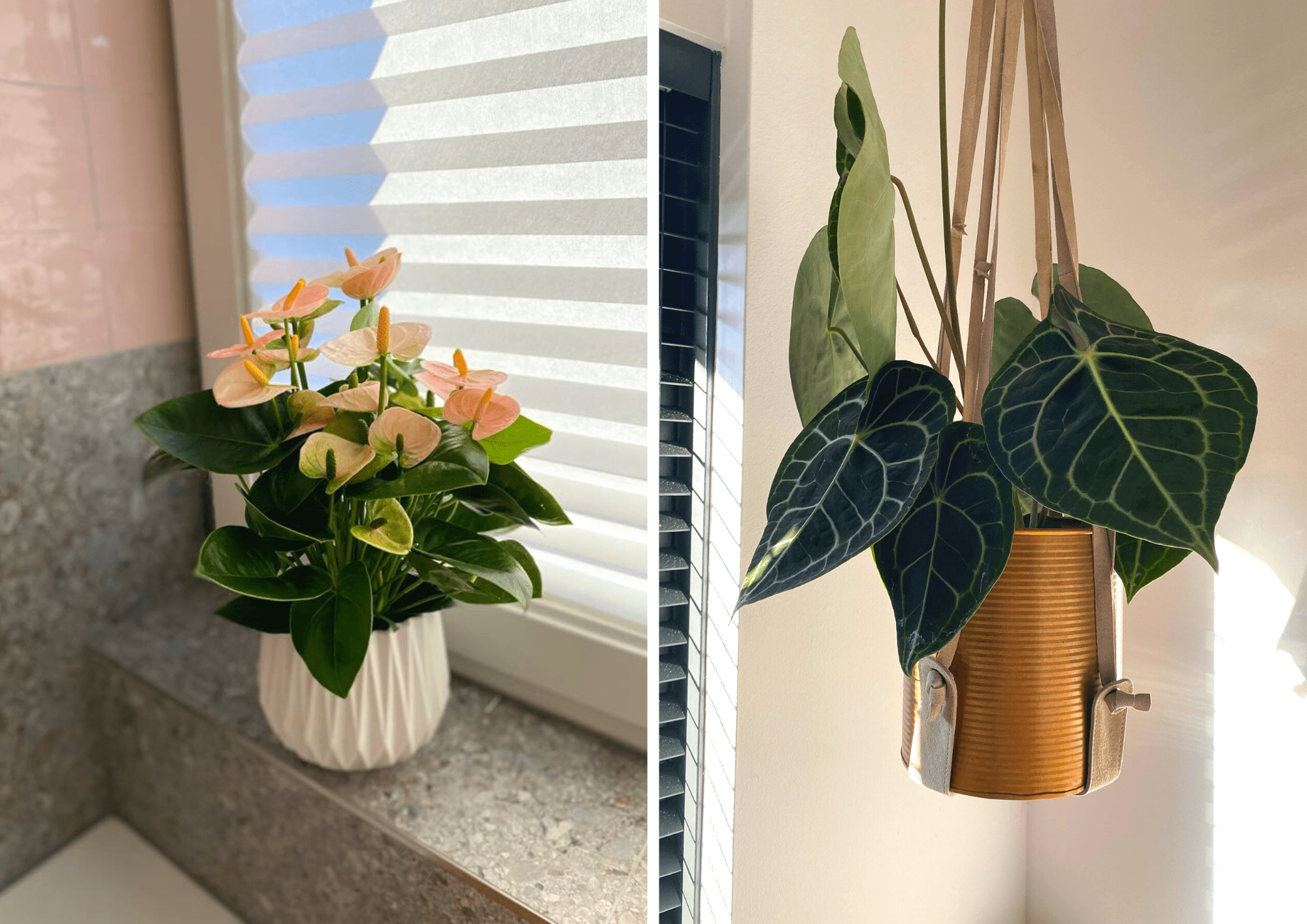 We would love to see your styling ideas. Share your most beautiful Anthurium creation with the hashtag #fanthurium on Instagram!