How to combine Nordic Green in your interior
We have already mentioned Digital Lavender and Viva Magenta as trend colours for 2023, but there's another one! Dutch hardware store Karwei picked Nordic Green as their trend colour for 2023. A fresh green-grey shade that is reminiscent of the sea and forest. If you are wondering how to combine this colour in your interior, read on for inspiration!
Karwei trend colour 2023
Nordic Green is a gorgeous natural shade that you often see in Scandinavia. This grey-green tint is reflected in nature and the wooden houses there. It exudes tranquillity and adds colour to homes without being intrusive. With these soothing properties, this trendy colour pairs nicely with both warm and cool tones. With their green leaves, Anthuriums are a great match: they effortlessly create a lovely ton-sur-ton effect.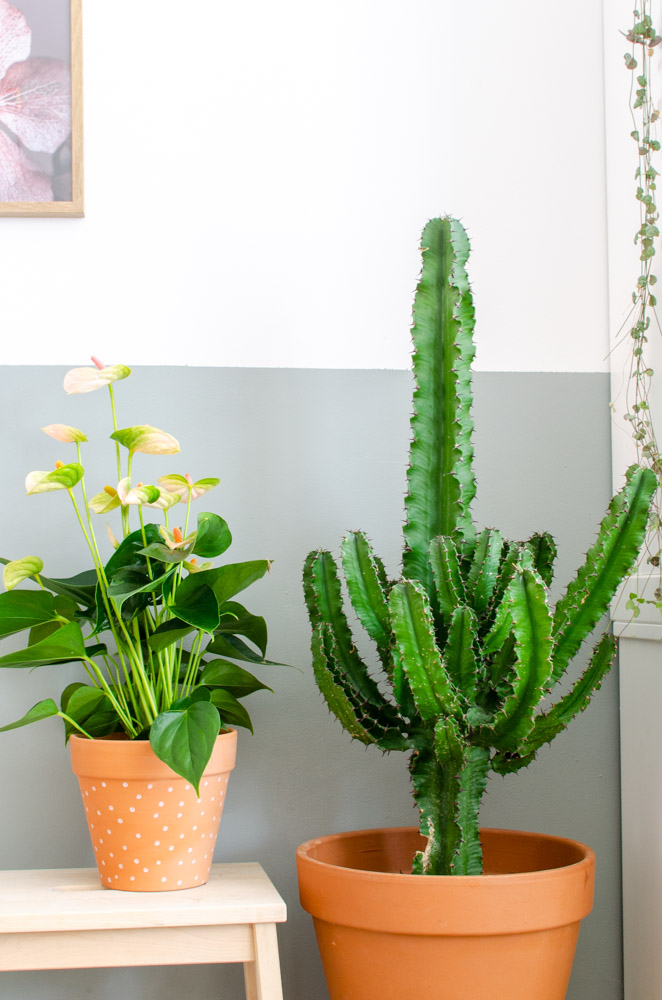 Combining Nordic Green
Nordic Green is a colour that is easy to combine and allows you to go in many directions. Why not combine the trend colour with white and natural tones for a modern look, for example? Or you could create a warm atmosphere by combining Nordic Green with other shades of green. Ton-sur-ton! Make sure you also use different fabrics, such as velvet or teddy.
The trend colour for 2023 can be endlessly combined with materials such as natural wood, linen and wool in natural shades. This is how you bring the outdoor feeling inside! If you generally keep the use of colour in your interior fairly calm, it's actually fun to play with colours and accessories with more complex shapes!