New Frontiers: rapid change, smart solutions, and sensory effects
Last year, trend watcher Aafje Nijman presented the three style trends for 2019 that she developed together with the Flower Council Holland, Tuinbranche Nederland, and iBulb. The umbrella term applying to all three trends is 'Cutting Strings', since changes are happening so rapidly that ties with old habits will have to be cut. In a series of three articles, we're going to give you more details about each of these trends. Today, it's time for the 'New Frontiers' style trend.
The 'New Frontier' style trend is all about rapid change, smart solutions and sensory effects. How can we keep in touch with ourselves in an increasingly smarter living environment? We have to find a new rhythm appropriate for the rapid rate at which so much of our lives is being determined and devised for us, and so much is expected of us. In response, this trend focuses on a healthy balance between body and mind.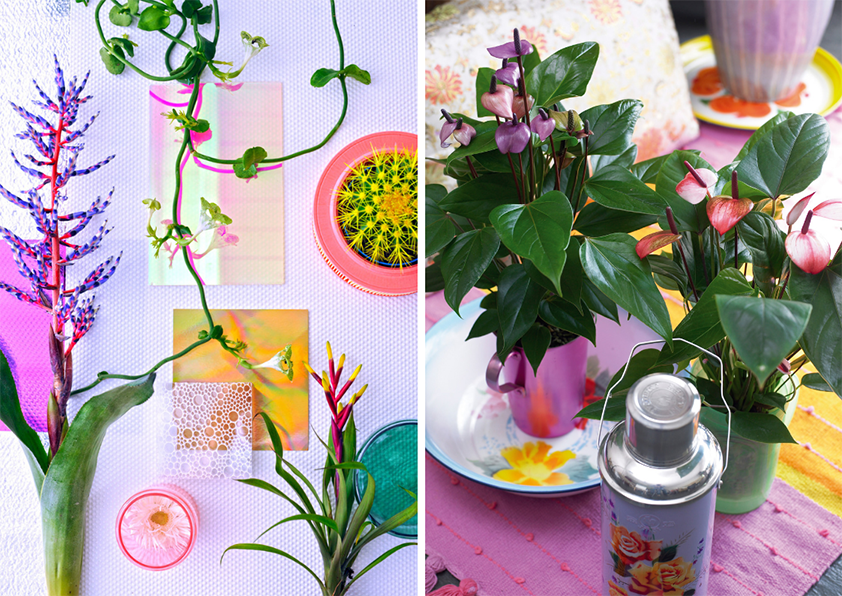 Home decor
This is one of the reasons why a fresh, clean-cut, and sometimes futuristic look has been chosen for this trend in home decor. Transparent materials with unusual colour gradations, metallic finishes and iridescent surfaces provide an overall sci-fi effect that's high-tech yet inviting. The use of new materials in particular makes a room feel as if it's equipped with the latest technological marvels.
Next in line are the smart solutions. A good example would be plant containers that transfer information about the plant by using an app. The energising look of plants combined with high-tech gadgets is intended to keep us thinking of plants as being trendy products that are essential for a healthy balance between body and mind. This means that flowers and plants should look fresh and brightly coloured, but most of all clean.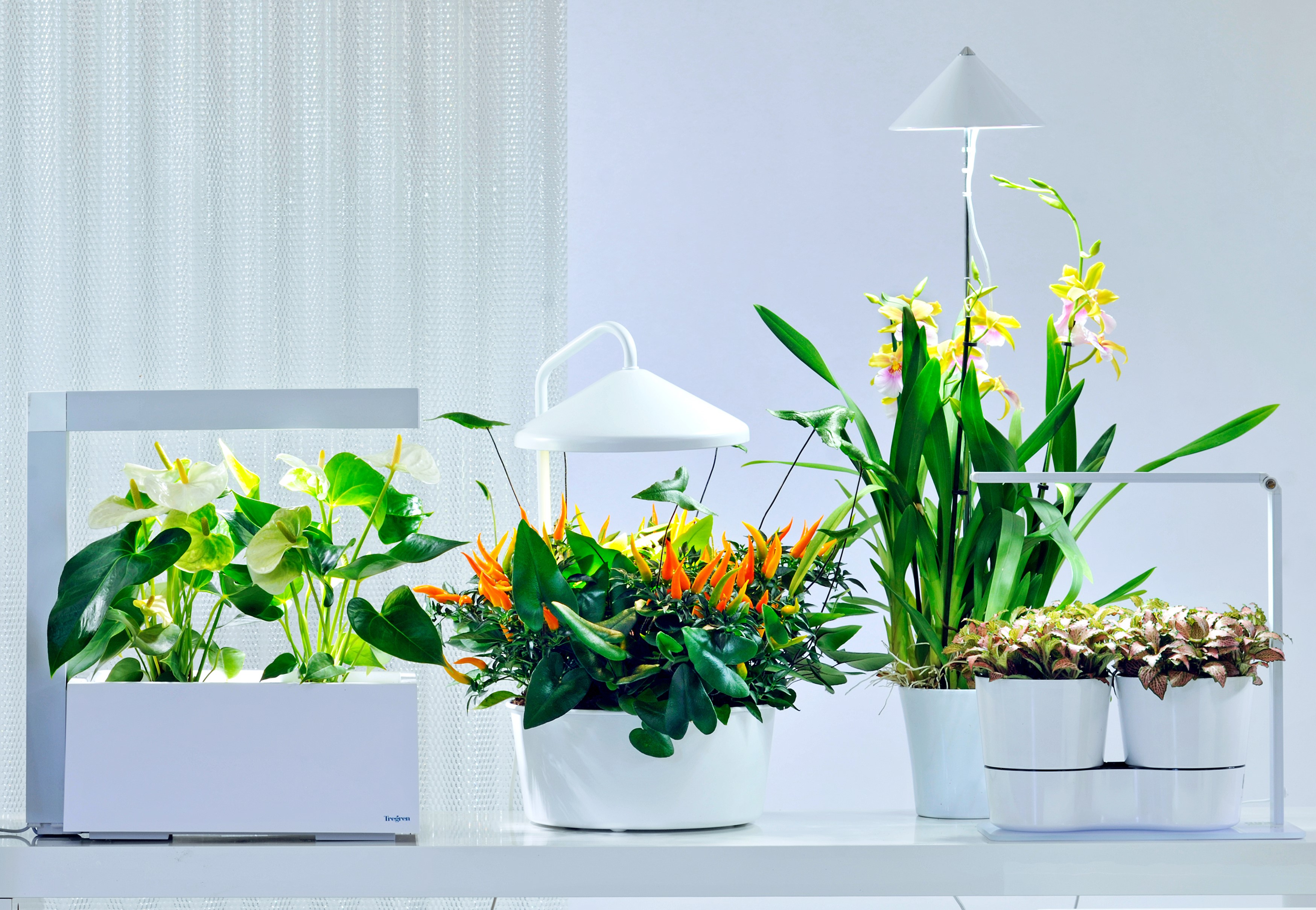 Use of colour
Purple and lilac are the leading colours used in the 'New Frontiers' style trend. Also included are colour gradations, metallic finishes, and iridescent colours. The colour palette runs from cool pastels to strong vivid colours, often presented in a gradation from light to dark.

Garden
This trend also creates a futuristic look in gardens, as high-tech and nature coexist harmoniously. The technological conveniences used indoors can also be used outdoors. This look is emphasised by the use of colour and materials: ambiguous depth effects and iridescent surfaces puzzle the eye. Using many plants that produce white, purple and lilac flowers enhances this effect, while shrubs and foliage plants add accents.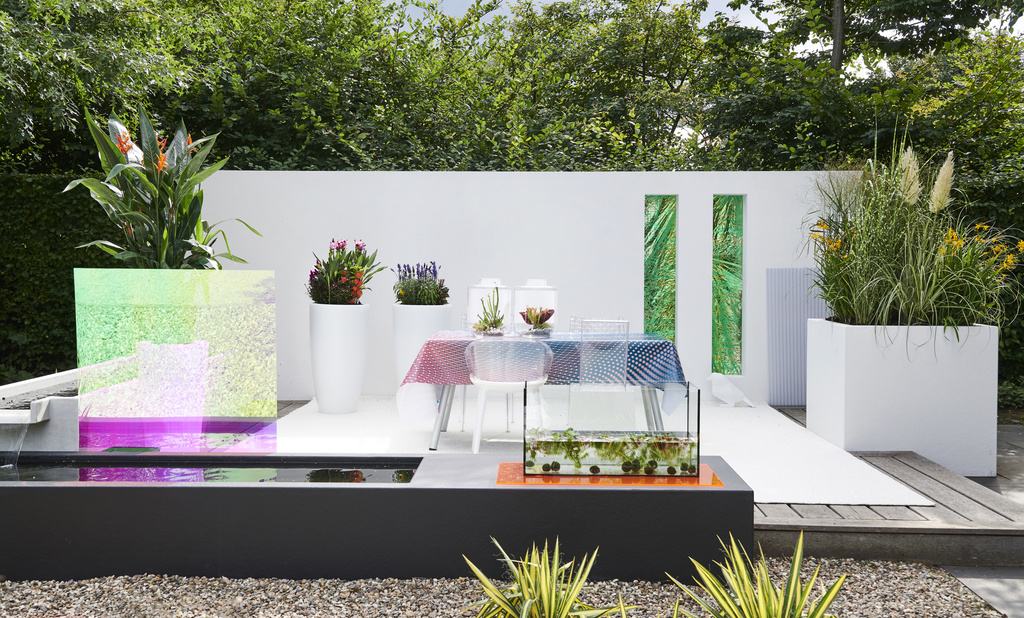 Need more inspiration? Take a look at this Pinterest board! Also read: The 3 style trends for the flower and plant sector in 2019