The 3 style trends for the flower and plant sector in 2019
The new year has started, so it's time to start looking at the green trends for 2019! Trend watcher Aafje Nijman recently presented the three style trends for the flower and plant sector that she developed together with the Flower Council Holland, Tuinbranche Nederland, and iBulb. And we can already reveal that next year's trends will tend toward soft rounded shapes, a futuristic look and recycled materials. The general name applying to all three trends is 'Cutting Strings' since changes are happening so rapidly that old habits will have to be replaced by new plans. The three style trends for the flower and plant sector in 2019:
Soft Landing
For 'Soft Landing', we will be seeing rounded shapes and soft materials. With our world taking an even harder stance on various social issues, we're feeling a greater need for a softer approach. Foliage plants with fuzzy leaves, finely textured leaves, or softly fringed flowers will reinforce this soft look. Pastels will predominate but not in overly sweet colours.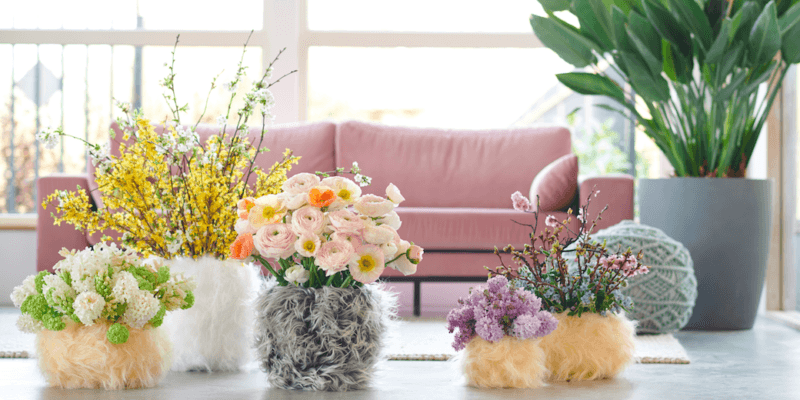 New Frontiers
This trend revolves around a healthy balance between body and mind. Indoors, this will be seen in crisp, geometric and futuristic shapes. Flowers and plants should look fresh and clean; white combined with purple and lilac intensifies this look. We will also be seeing gradations of colour.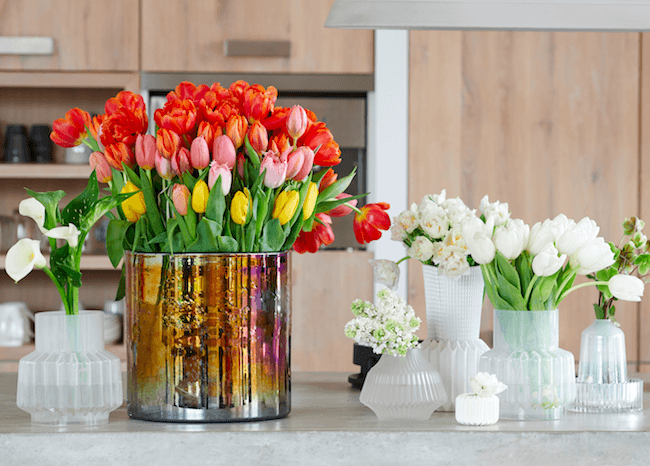 Harvesting Elements
'Harvesting Elements' is about orderliness and peace of mind. We'll be going back to basics with simpler product design and a simpler lifestyle. This will mean rooms with a somewhat understated look. Sustainability will be an important concept: disposable plastics will be a thing of the past while the use of recycled materials will celebrate a revival. When it comes to plants, we'll be seeing more dried plant material: both dried flowers and dried leaves. As to colours, white and grey will dominate supplemented by blue and black accents.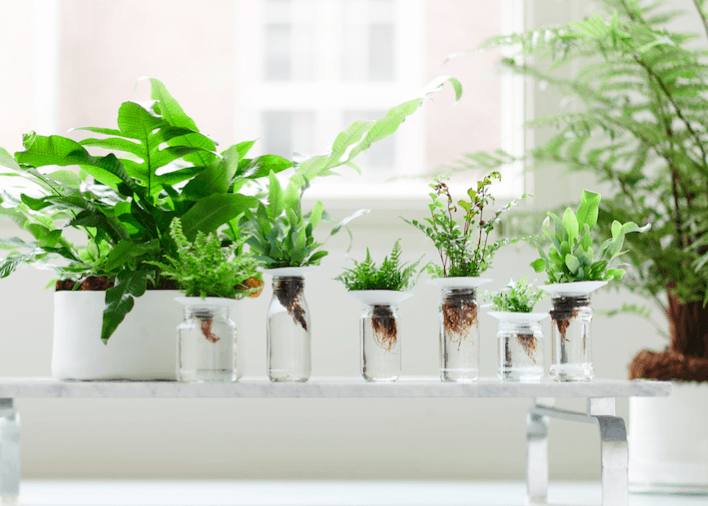 These are the style trends for the flower and plant sector in 2019! Need more inspiration? If so, take a look at these 6 blogs about plants.