How to incorporate the 3 green trends for 2018 in your own garden
At the end of last year, the Tuinbranch Nederland, the Branchevereniging VHG, iBulb and Flower Council Holland put together three green trends for 2018: 'Punk Rebooted', 'Re-assemble' and 'Romance 3.0'. And now that summer is fast approaching, we can hardly wait to see these trends popping up in the garden! This article gives you a number of tips for how to incorporate these 3 green trends for 2018 in your garden.
Punk Rebooted
'Punk Rebooted' is a trend that's all about power, freedom and ignoring the rules. In terms of interior design, this means a rugged look for indoor spaces, products displaying crisply defined shapes, and the use of unpolished industrial materials. This trend features the use of contrasting colours such as black and red as the main statement, with green, beige and soft peach as softening accents. In the garden, the message here is: grant nature its freedom – if only by replacing one or two paving stones here and there with a plant or a bit of turf. This creates many little unkempt areas for a cluttered but relaxed outdoor space.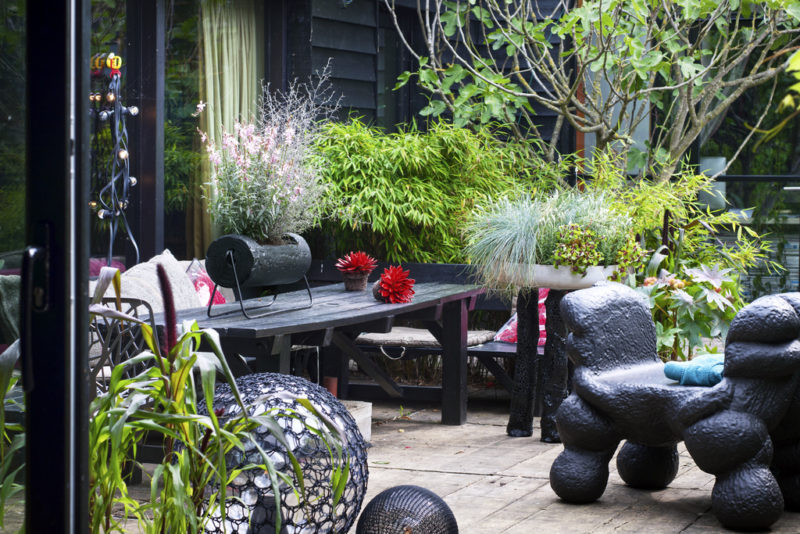 Re-assemble
'Re-assemble' is a style trend that combines the old and the new in an imaginative way. Various products, shapes, colours and materials are used to create one whimsical look after another. The garden, too, makes use of new and recycled materials to reinforce a casual look. Examples include plastic, natural materials, paper, cardboard and recycled sheet metal material. 'Re-assemble' teams up various styles, functions, perceptions of space, and materials. This gives the garden a flexible feel, makes it look like a work in progress, and results in a display of many different plant varieties. It doesn't have to be a garden in which all the details have been planned in advance; you can still change things later. The colour palette for 'Re-assemble' is varied: a combination of bright, pastel, natural and muted colours.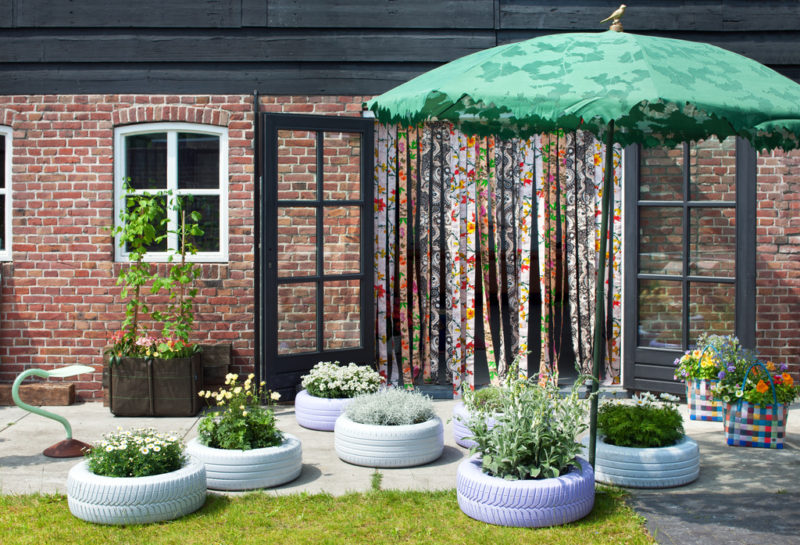 Romance 3.0
'Romance 3.0' is a style trend that emerged from an improving economy and the digital bubble. The result is a luxurious use of flowers and plants. This is reflected in large flower shapes, opulent bouquets and large plants – both flowering and foliage plants – sometimes with an exotic appearance. In the garden, we see a luxurious outdoor space with whimsical borders full of flowering plants, curving shapes, and soft, comfortable or richly decorated pieces of furniture. Luxurious materials such as velvet are used extensively in addition to wood, glass, brass, ceramics and leather. Paving materials include marble for a really decadent look. The colours used are diverse and rich and include both pastels and intense darker shades. Many patterns have a floral origin, but animal hides are also used as a source of inspiration.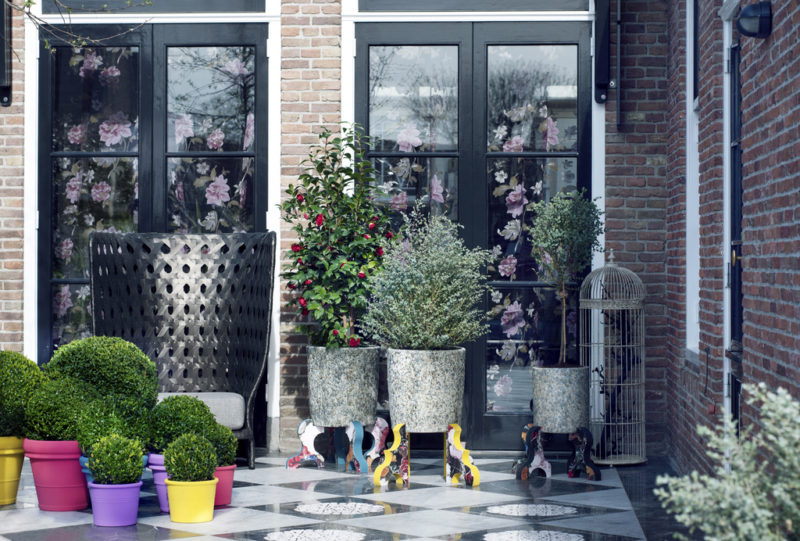 Which of these green trends for 2018 will you incorporate in your garden? More inspiration is available at Pinterest.