The green trends of 2017
Greenery has returned to our interior as if we've landed back in the 1970s. Nowadays you can't step into a restaurant or clothing shop without being greeted by an oasis of plants and flowers. Hanging plants, plants in a bottle or lying varieties in a glass case. You either love it or hate it, but it's making us very happy.
In a mishmash of interior styles, several trends can be identified in terms of flowers and plants. Bloemenbureau Holland is responsible for consumer promotion of flowers and plants in Europe and has distinguished four different trends for 2017, namely Harmonise, Equalise, Energise and Rebel. Now you'll be thinking, "Wonderful all those trends, but what can I do with them? That's the reason you can read here how you can apply these trends in your interior – not complicated at all, really very nice!
Harmonise
In a time of distorted Images and misleading experiences, there's a great need for truth and trust. We are using our senses more by seeking to connect with nature. Natural, round shapes bring us inner peace and plants and flowers have a central role to play in this. In addition, soft colours like pale yellow, pink and lilac bring back positivity. We are surrounding ourselves with flowers and plants that have a symbolic function, but that are also very enjoyable to look at.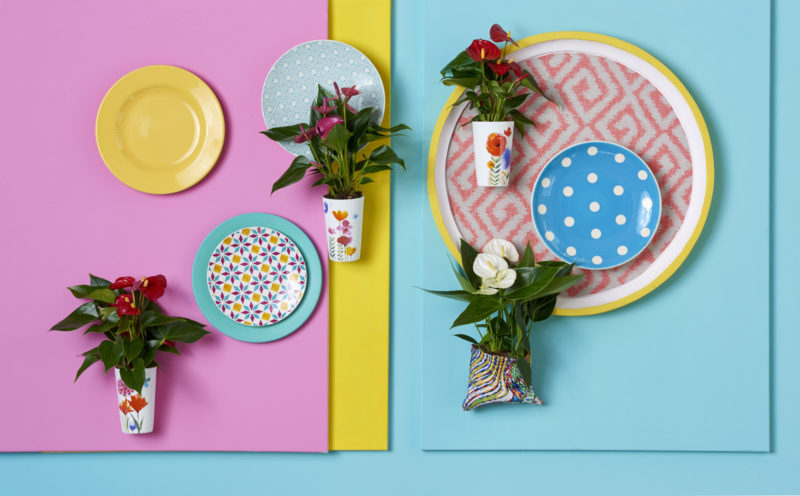 Equalise
The imbalance in the world shows that standards need to be adjusted to restore balance. In all the violence we've lost the human side that actually ensures understanding and connection. As a counter-response, we shut ourselves off from the big picture and focus on something that's small and tangible. In and around the house small flowers and plants are being placed on a pedestal, and given equal status to all other products. The combination of various unusual materials and a mix of romantic colours and bright colours create a new harmony. Both feminine flowery designs and masculine minimalist designs with small checks and stripes are important.
Energise
We get ready to make new progress after the crisis. We surround ourselves with flowers and plants that have a symbolic function. The energy is tangible and greenery is experienced as an ultimate supplier of oxygen and in that way as a supplier of energy and vitality. We create a place that is relaxing and yet active by combining fresh, powerful and functional with each other. This can be seen in powerful, sleek flower and leaf shapes, in striking bands of colour. Energetic colours in combination with a lighter shade or even shades of grey are the focal point. This offers enough opportunities to find a good example in the style of your interior.
Rebel
At this time where we find ourselves facing many stresses and misery, we need some form of release. There is a need for a humorous look at serious matters. We see a rebellious vibe arising with colour, joy and craziness. Flowers and plants are great products for fulfilling this need, through the use of unexpected colour combinations and shapes. The usual rules are abandoned and this way you can achieve the most creative expressions. Everything is possible, anything goes!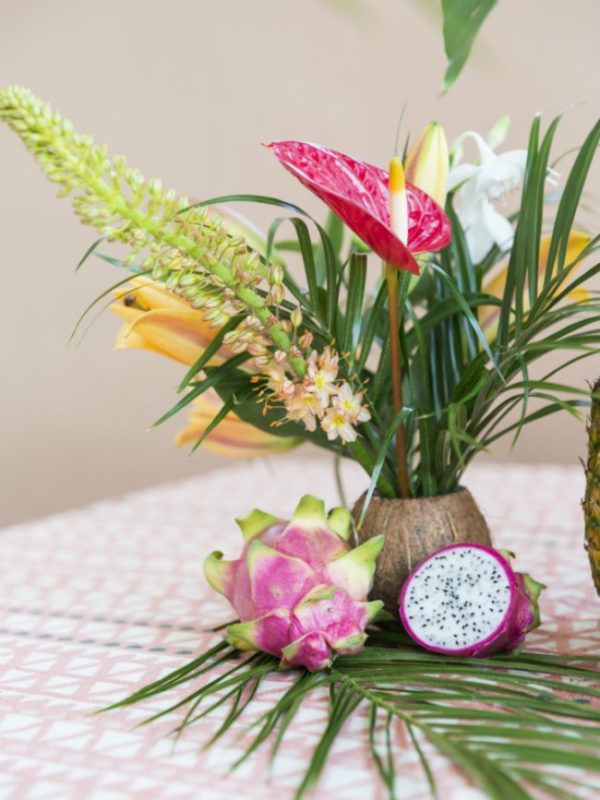 Source: Bloemenbureau Holland http://www.bloemenbureauholland.nl/perskalender/groenbranche-trends-2017-bekend