Viva Magenta is the Pantone Colour of the Year 2023
Viva Magenta has been dubbed Pantone's Colour of the Year 2023. Every year, Pantone reveals the year's colour based on trends in different industries, including interior and fashion. In 2023, that will be Viva Magenta: a brave, dynamic and vibrant hue. Curious how you can style the Pantone Colour of the Year 2023 in your interior? Then read on for inspiration!
Pantone Colour of the Year 2023
With Viva Magenta, Pantone isn't referring to bright pink, but more to fuchsia. Therefore, it's more accessible and easier to style. But at the same time, it's a brave, dynamic and vibrant hue. It's a pulsating colour whose exuberance promotes optimism and joy.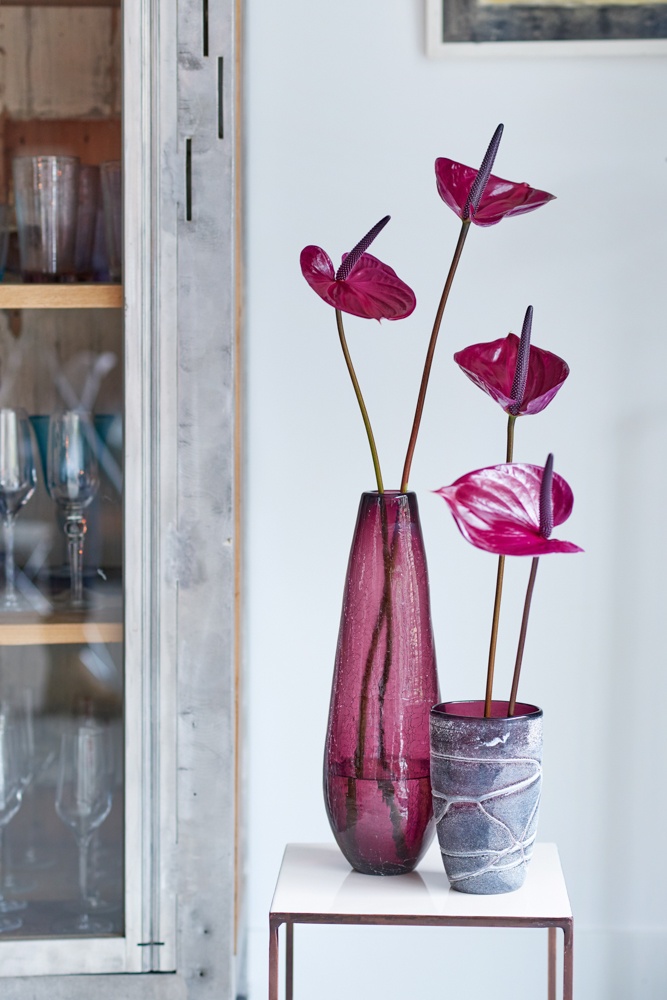 Viva Magenta in your interior
While versatile, Viva Magenta probably isn't the kind of tone you want to go splash across all of your walls. Instead, opt for gentle touches. The easiest way to incorporate a new colour is through flowers. For example by placing a few Anthurium flowers in fuchsia and other shades of pink and red in your interior. You've created an eye-catcher in no time!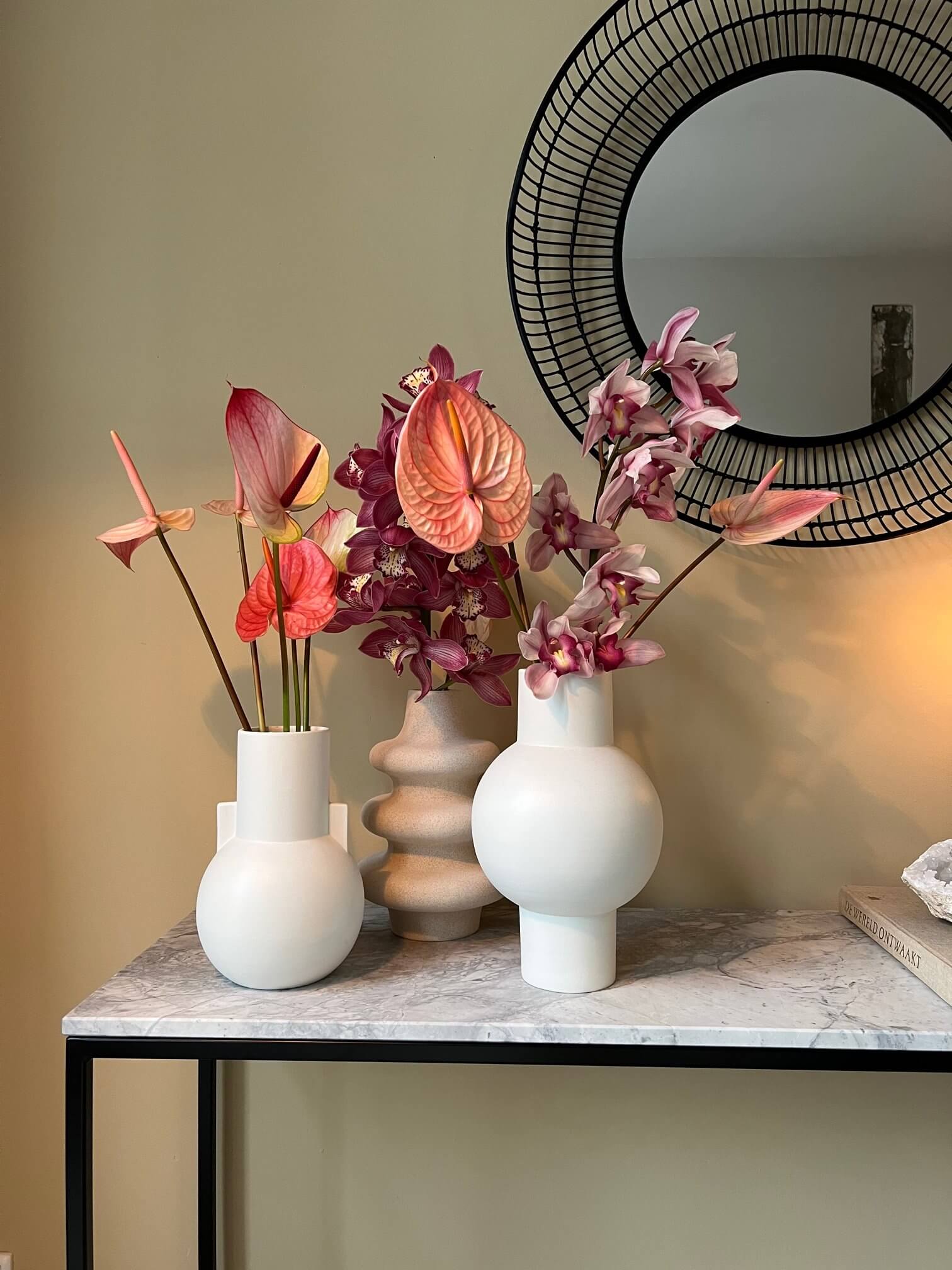 You will see that Viva Magenta can be combined with many colours, such as light blue, light grey, khaki, and taupe. Prefer to keep it simple? Then create a ton-sur-ton effect by styling the colour with the same shades. Think light purple, pink or burgundy. To really stand out, mix the colour with a bright colour, such as green. It combines beautifully with contrasting colours. To sum up, plenty of possibilities!