Style trend Romance 3.0: decadence, flowers and plants
Last year, the Tuinbranche Nederland, the Branchevereniging VHG, iBulb and Flower Council Holland consulted trend watcher Aafje Nijman to present three style trends for 2018: 'Punk Rebooted', 'Re-assemble' and 'Romance 3.0'. In a series of three articles, we're going to give you more details about these trends so you will be more inspired than ever!
Style trend: Romance 3.0
'Romance 3.0' is a style trend that emerged from an improving economy and the digital bubble. This is reflected in ultra-luxurious materials, sensual shapes and rich colours. What's more, the accent is now on flowers and plants!
Home decor
Romance 3.0 provides a decadent look. Warm colours are combined with patterns; shapes are powerful, impressive, engaging, more voluptuous and decorative. Many patterns have a floral origin, but animal hides are also used as a source of inspiration. Luxurious materials such as velvet and marble are used extensively in combination with wood, glass, copper, ceramics and leather. The more, the better! These materials are of high quality and sometimes even enhanced with something extra like embroidery, prints or paint.
Flowers and plants also play a major conspicuous role. This is reflected in things like large flower shapes, opulent bouquets and large plants – both flowering and foliage plants – sometimes with an exotic appearance.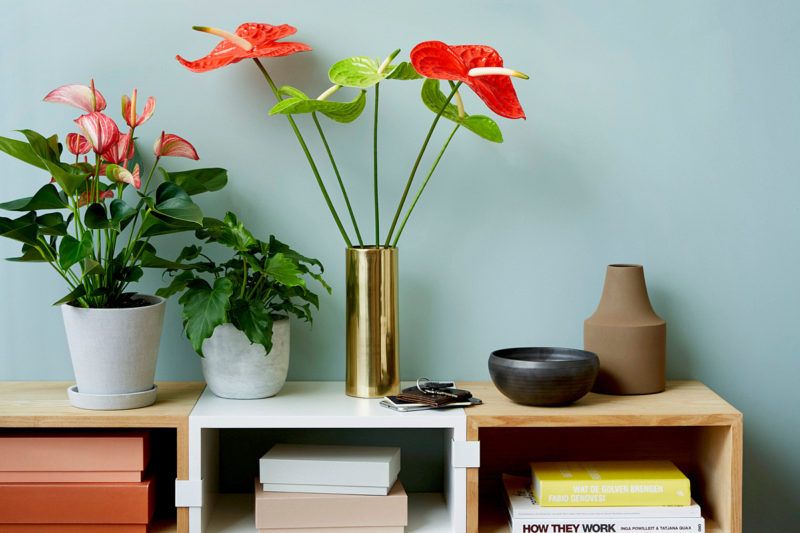 Use of colour
Romance 3.0 makes use of various rich colours in both pastels and dark intense hues. Purple has made a real comeback and pops up everywhere. It's no wonder that Pantone chose ultra-violet as its trend colour for 2018!

Also read: 6 ways to use the Pantone trend colour of 2018 in your home
Garden
Romance 3.0 is a style trend for both indoors and outdoors. For a romantic outdoor space with a decadent look, think about a luxurious garden brimming with flowering borders, marble paving material, richly decorated pieces of furniture, and lots of gold and copper surfaces. Shapes should be powerful and voluptuous as if everything is slightly inflated. And don't forget those flowering and foliage plants!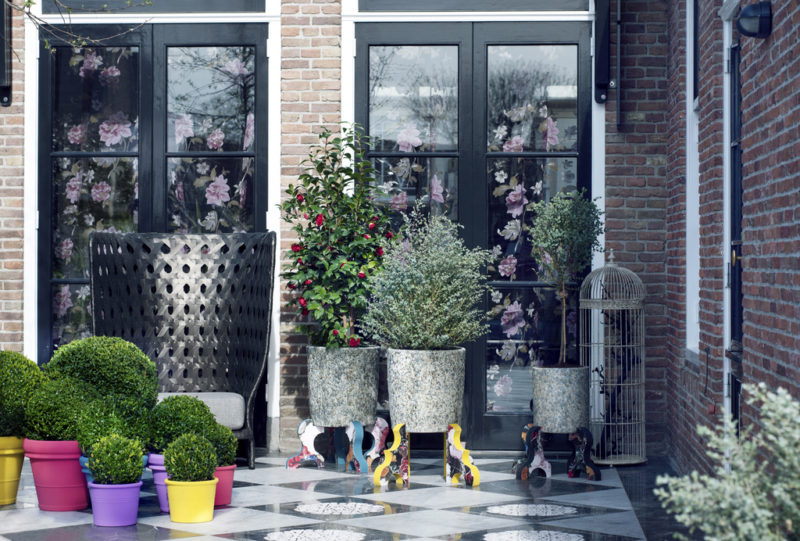 Also read: Here are the 3 green trends for 2018