Anthuriums for Valentine's Day
On 14 February, it is Valentine's Day. We felt this was an excellent reason to surprise Arielle (27) with Anthuriums in her favourite colour. Of course, Anthuriums are always a great gift, but because of it's heart-shaped flowers, Anthuriums are indispensable on the 'day of love'.
Heart-shaped flowers
Arielle lives in Groningen with her partner. Six years ago, she started sharing her passion for photography and fashion on Instagram. Her channel started growing after receiving many positive comments, and before she knew it, she had 300,000 followers. Since then, Arielle has also set up a website to create a little world of her own, where she shares her outfits, trends, reviews and hotspots. As Arielle bought a house last year, she now also shows off her love of interior design and styling via a brand-new home channel.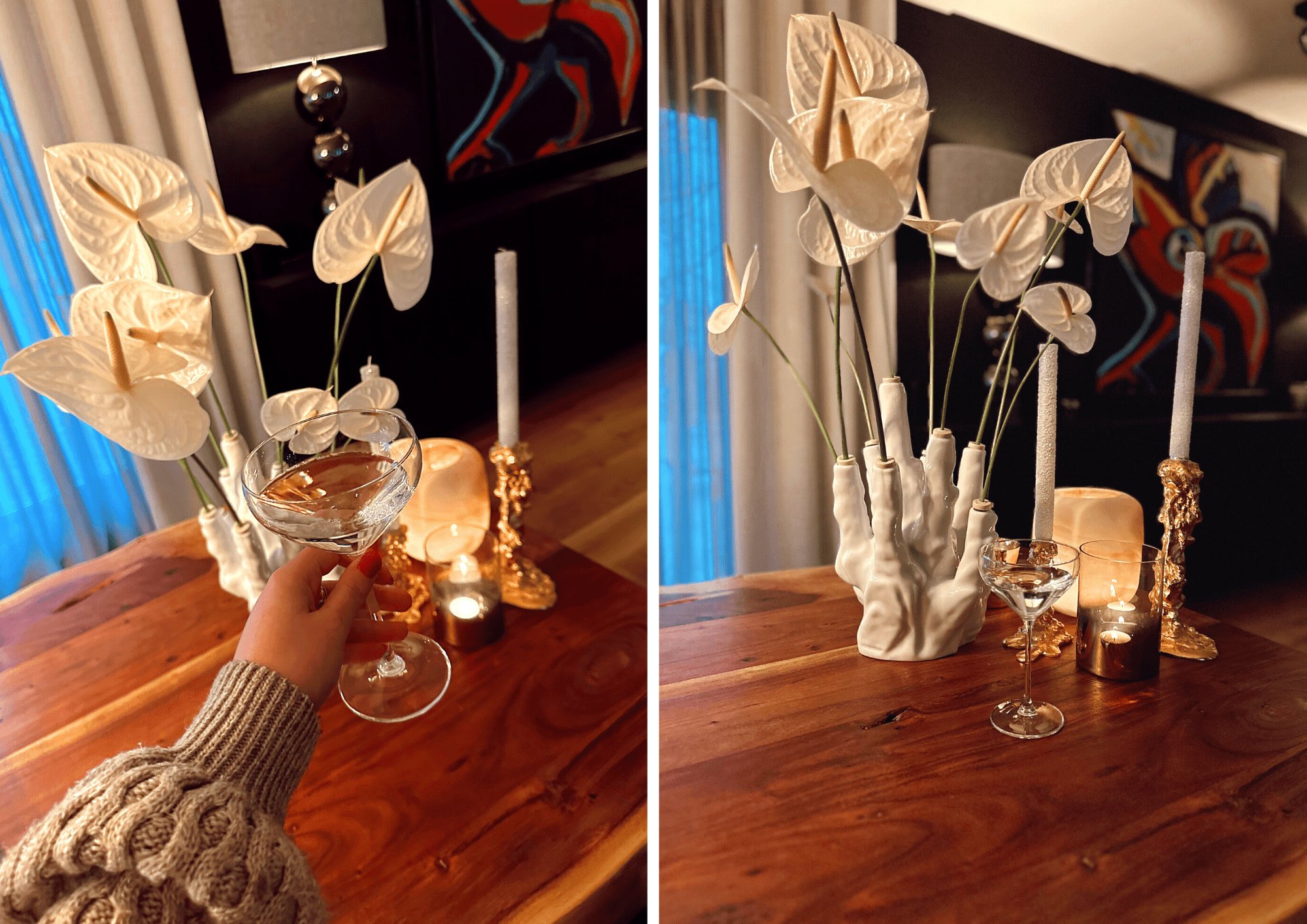 The perfect match
Arielle: "I just love flowers and we almost always have them in the house. Now the Anthuriums are brightening up the dining table. I think they are stunning! The flowers are displayed in a vase from Pols Potten. I put a stem in each spout and cut the stems at varying lengths to create a playful effect. This turns the white vase and flowers into a real eye-catcher. Candles add a romantic touch. For me, heart-shaped Anthuriums and Valentine's Day are a perfect match."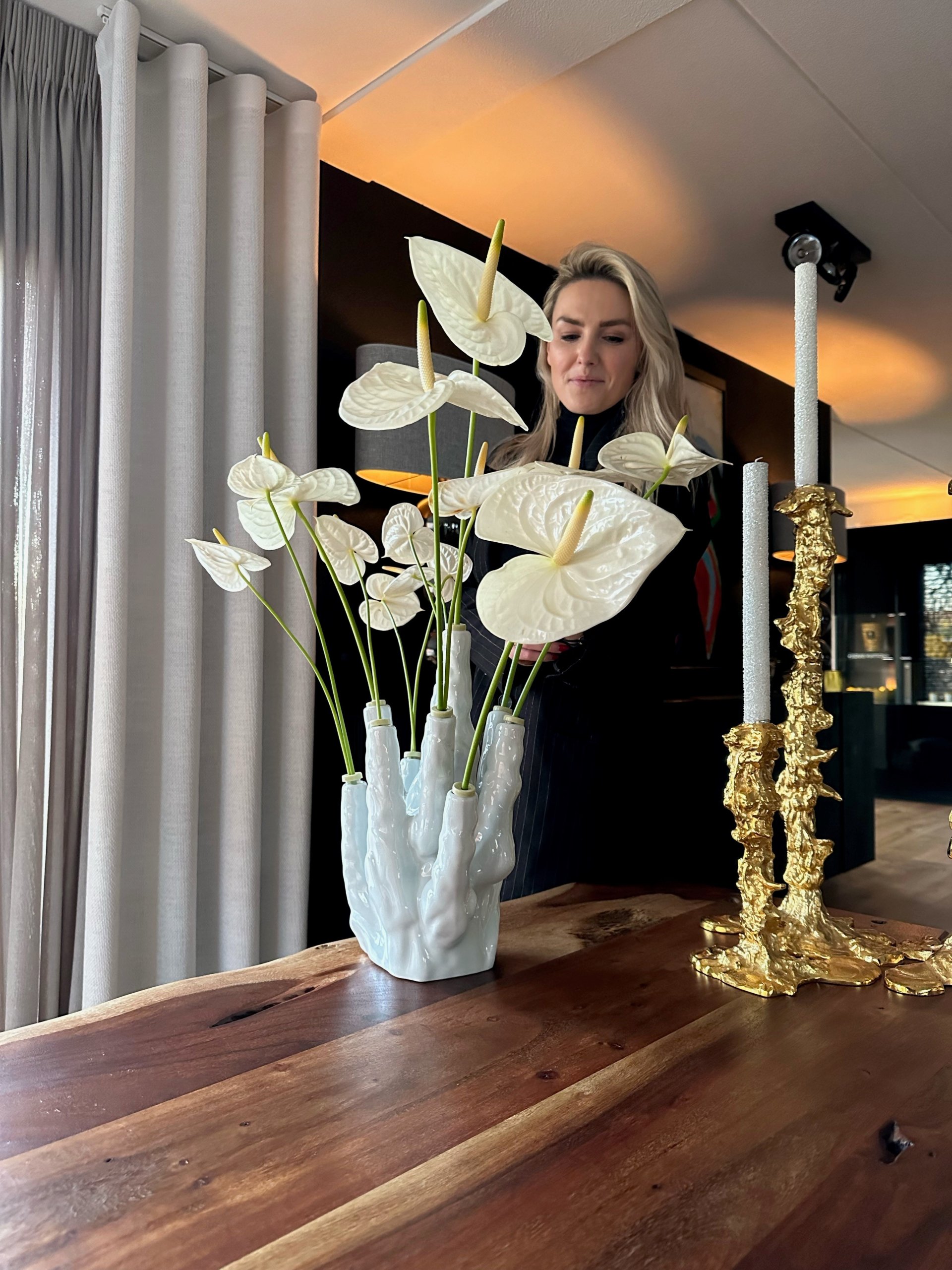 Anthuriums are available in other colours than white. Red and pink varieties are also perfect for Valentine's Day. For a more daring effect, choose purple Anthuriums. In addition to a range of colours, the flowers also come in different sizes. Along with the well-known Anthuriums with a 10-cm heart, there are also giant varieties as large as 20 to 30 cm. Anthuriums are strong flowers that you will enjoy for weeks. Their secret lies in the sturdy stem with no leaves, which keeps the water in the vase clean.
If you want to find out more about Arielle, visit her website: www.arielledannique.com. Or follow her on Instagram via @arielledanniquestyleshome and @arielledannique.