An Easter brunch with lots of flowers: 4 tips to set an inviting table
The Easter holidays come early this year: on 4 and 5 April! A perfect time to spend quality time with friends and/or family. All of you around the table loaded with wonderful food and enjoying each other's company: these are the ingredients for a wonderful long weekend. Naturally, flowers add a gracious touch to the festivities! Here are some tips for using flowers to make an Easter brunch even more memorable:
Pastels
Pastel colours are traditional for Easter. Soft yellow, pale pink and light blue: these are the colours we always associate with Easter. Divide a large single bouquet in these shades among various empty bottles and pots. Then cluster them together on the table to create a splendid floral display!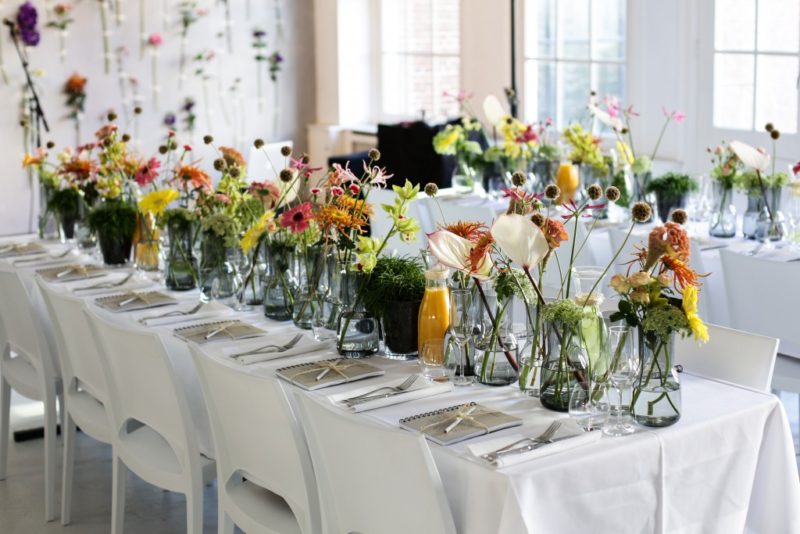 Eye-catcher!
But what if all those plates and glasses are taking up a lot of room on your table? In that case, use just one big eye-catching arrangement. Fill a large attractive vase with a bouquet made up of various kinds of flowers and colours.
Pastel urban jungle
If there's simply no more room on the table, find another place in the room for an eye-catcher. Group at least three pot anthuriums on a little side table or in a corner to create your own pastel urban jungle.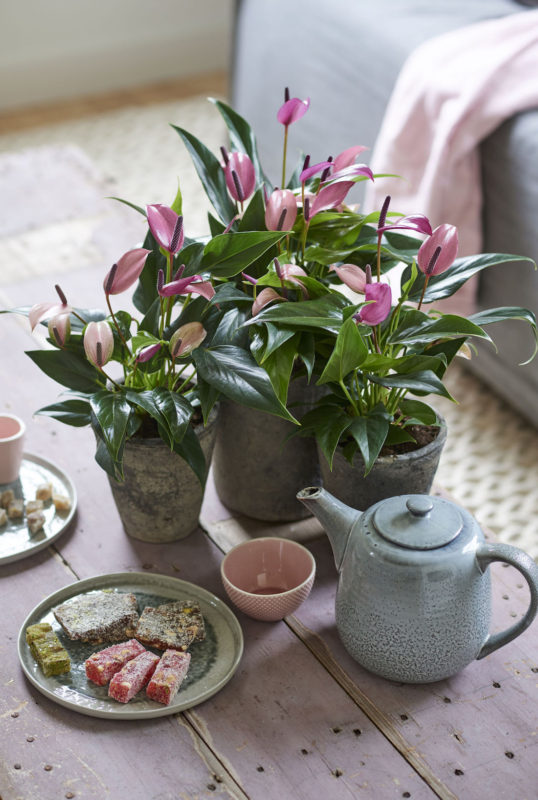 Tafelschikking
What about using a special table arrangement? Maybe you weren't planning on this, but it makes a table look even more inviting! Especially if you include an anthurium cut flower. Since the anthurium has a sturdy leafless stem, it's perfect for inserting into a napkin ring.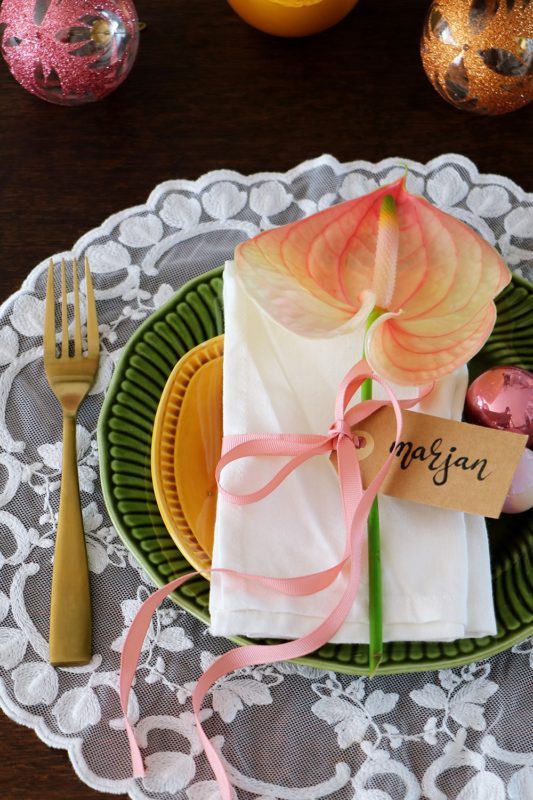 If you need more Easter inspiration, why not take a look at these Pinterest boards? Spring Anthurium or Pretty Pastel Flowers!