8x how to style Anthuriums in a bohemian interior
Do you love the bohemian interior style? Then you'll probably love Anthuriums too, because they are a perfect match. Anthuriums are available in earthy tones for a neutral base, but also in bright colors like pink and orange for a pop of color. In this article, we'll give you a lot of inspiration on how to style Anthuriums in a bohemian interior.
Also read: This is how blogger Binti Home styles Anthuriums in her interior
Anthuriums in a bohemian interior
A bohemian interior exists of a mix of influences from all over the world, but especially resembles a Moroccan interior. The color palette consists mainly of warm, rich and earthy colors. In addition, different colors, patterns and materials are used. Everything is allowed in the bohemian interior style, so don't be afraid to mix these colors, patterns and styles!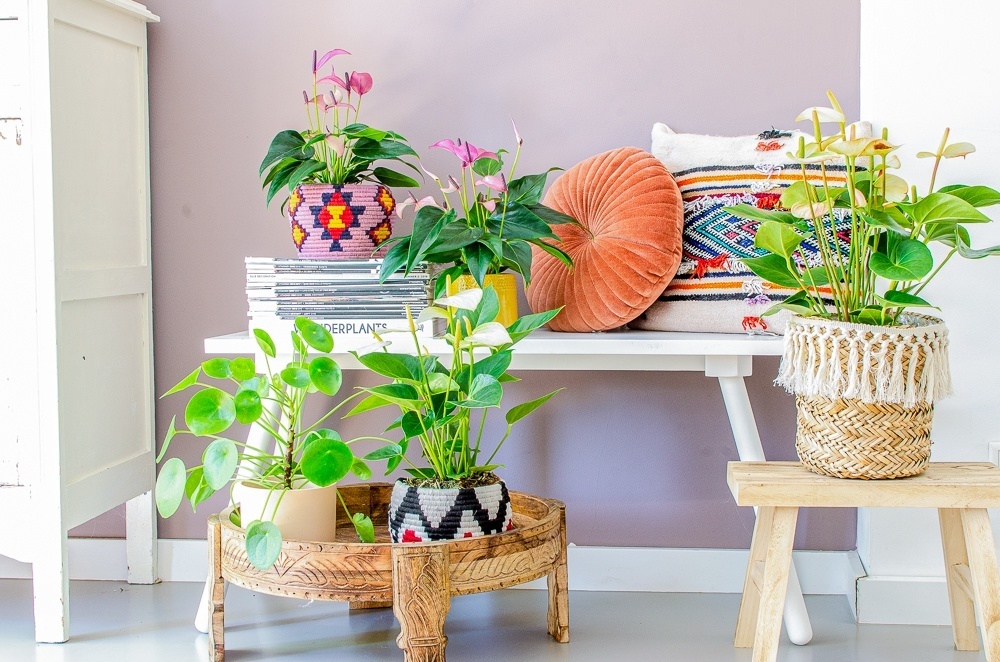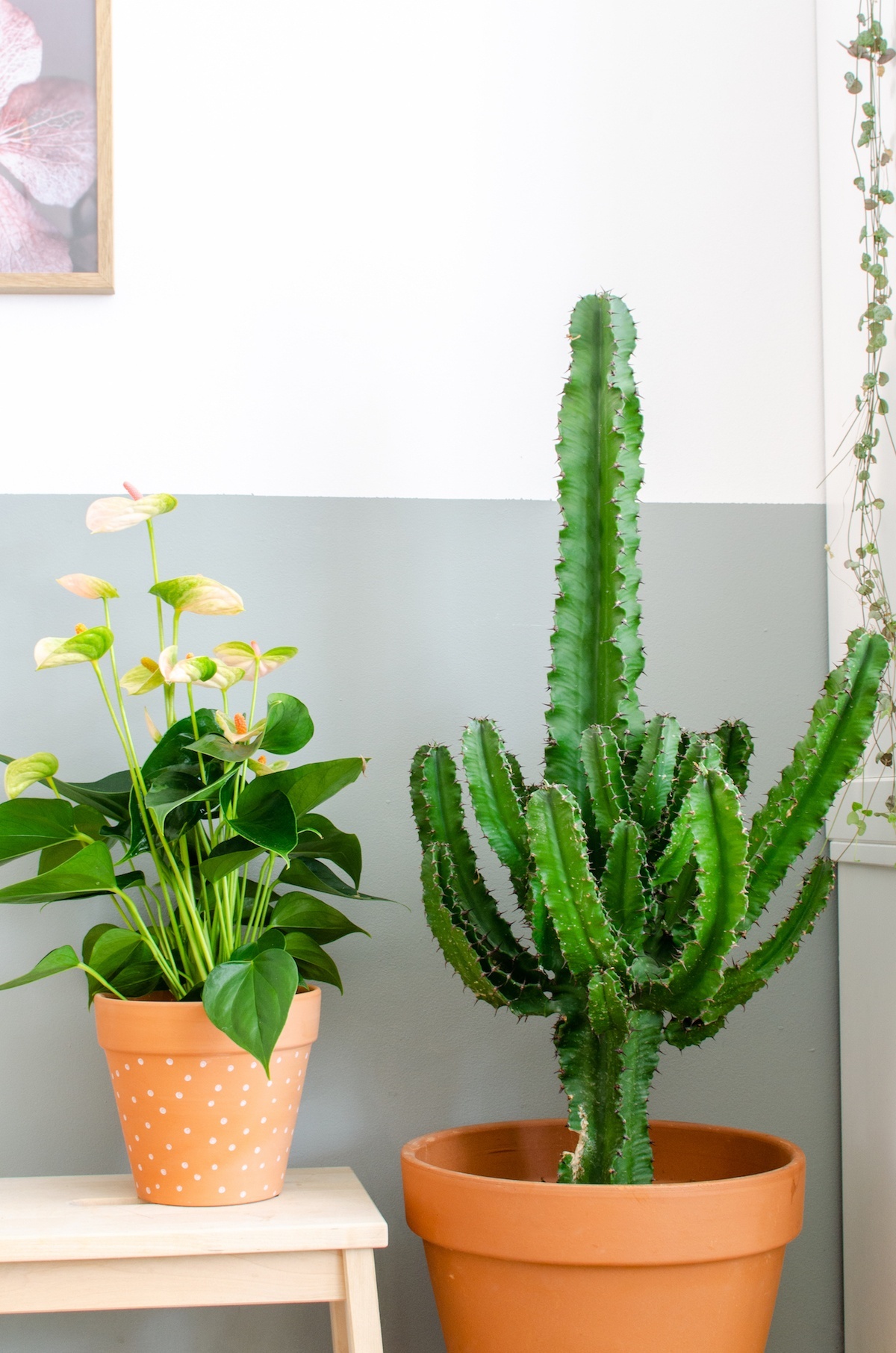 A neutral base with warm and earthy tones allows you to pile up expressive color and pattern for the perfect mix without it being too much. Think of a beautiful graphic carpet, a low-backed sofa scattered with plenty of cushions with fringes, and a pouf with a graphic print, combined with pink Anthuriums for that pop of color.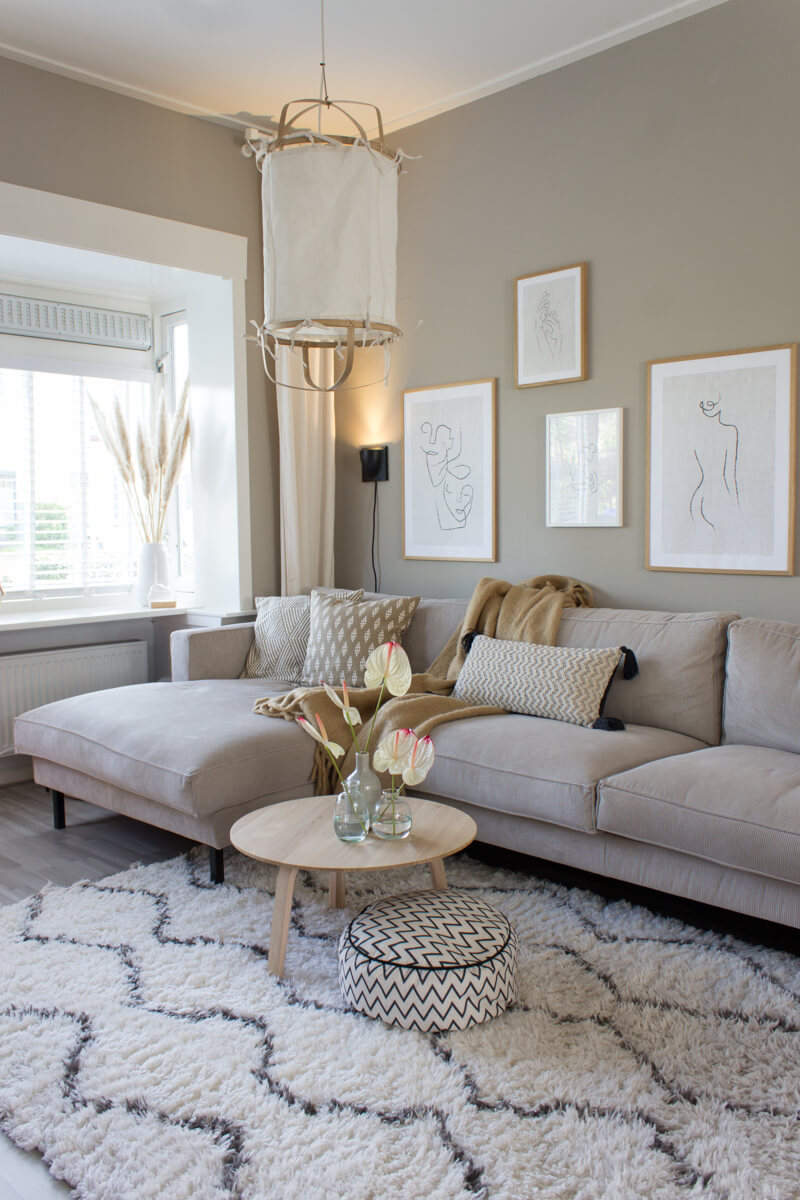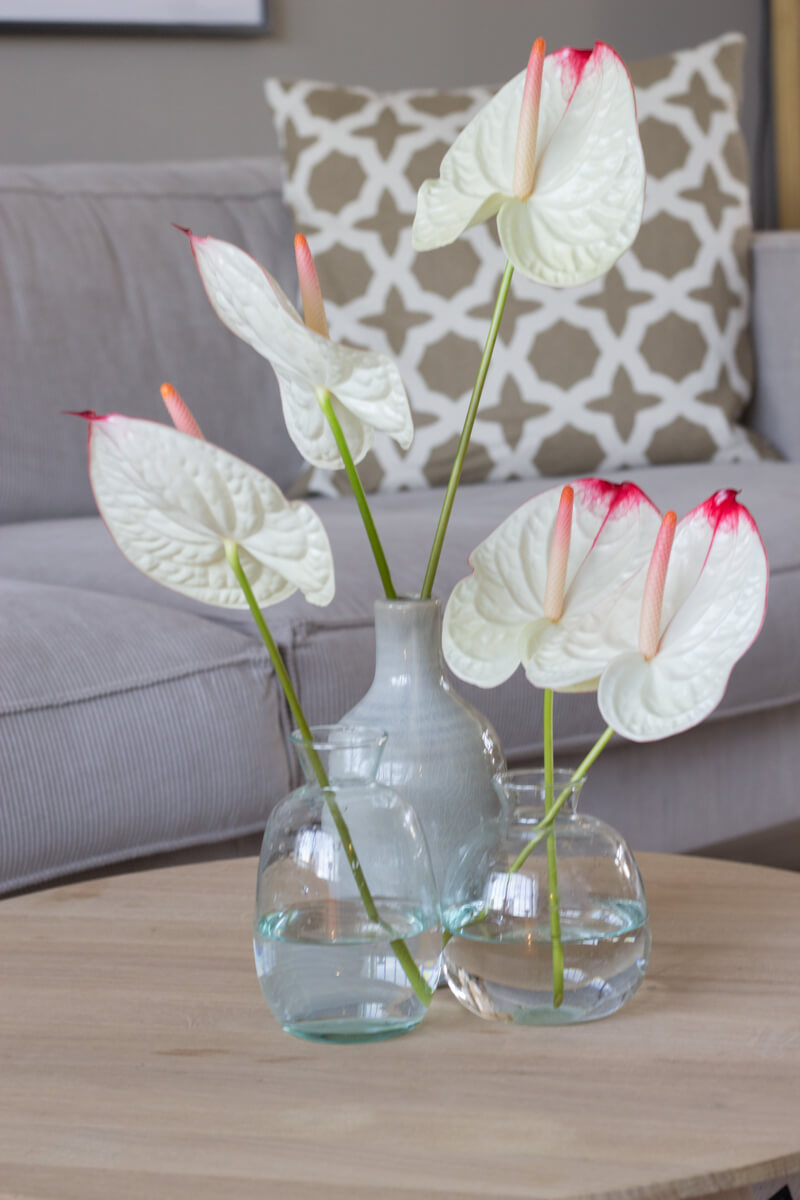 You can also think of wicker chairs, a imitation sheepskin rug and rattan baskets with plants. Plants are an affordable and easy way to create a relaxed vibe.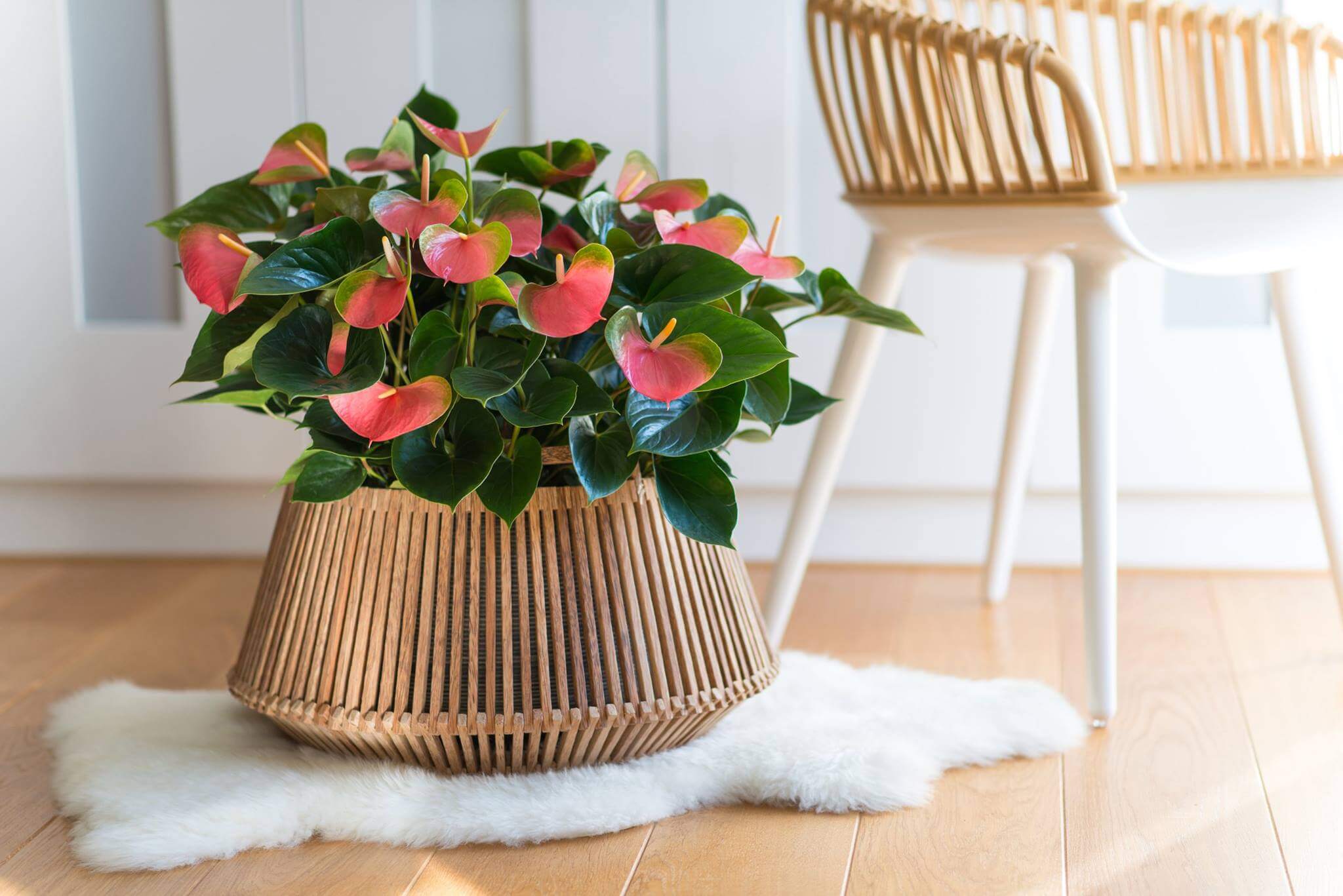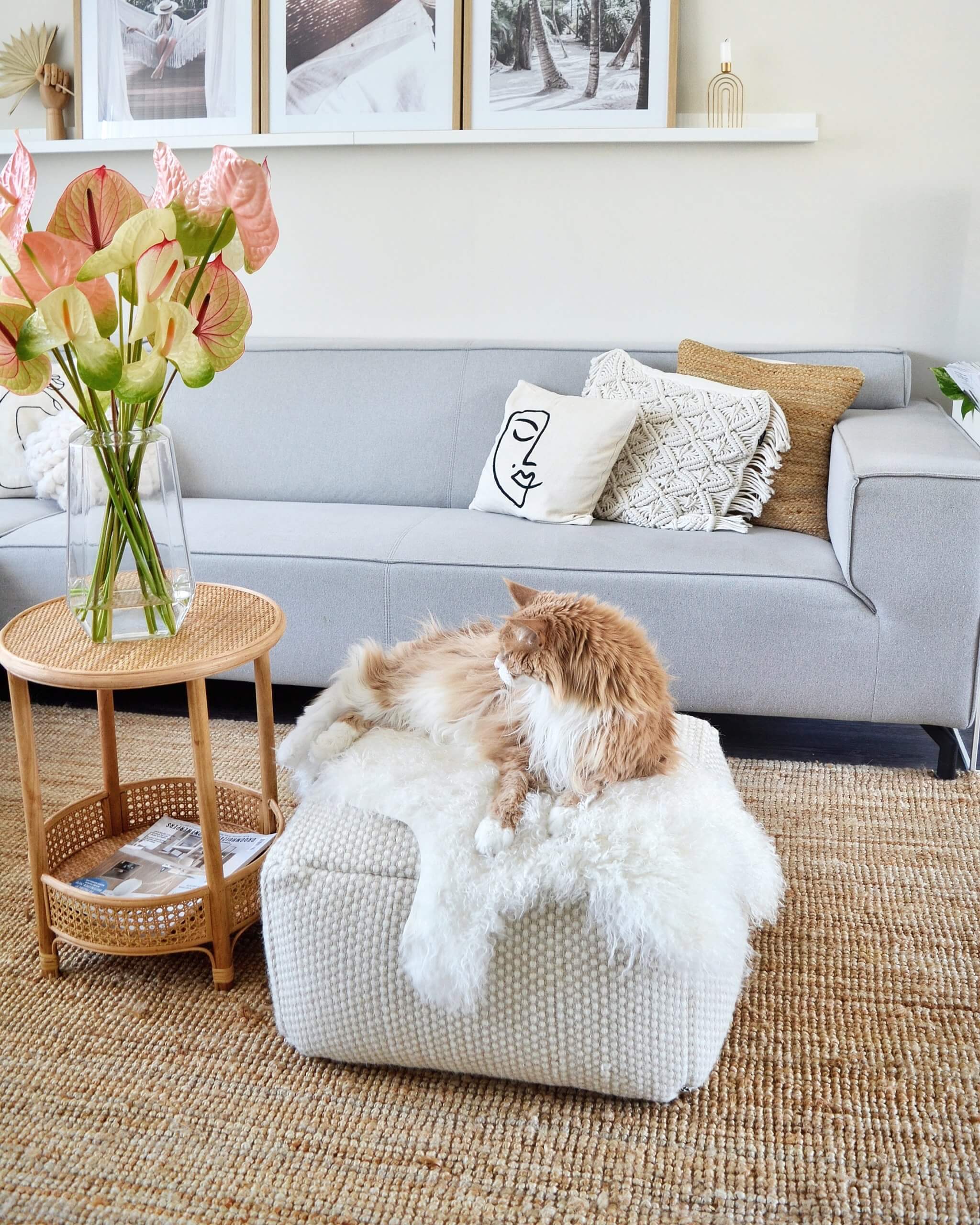 Complete the bohemian interior style with personal souvenirs from special trips, such as a woven tapestry or products made with shells.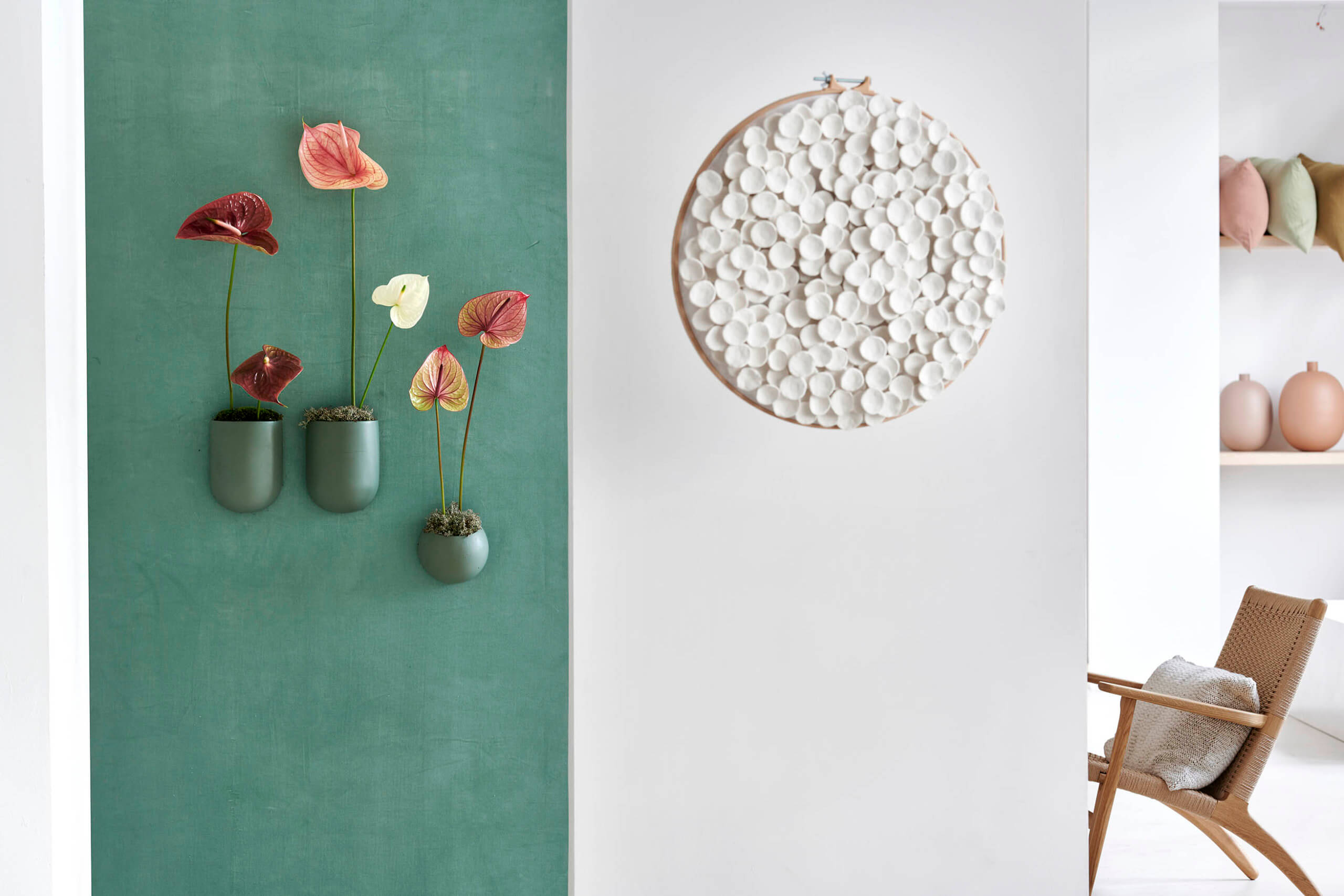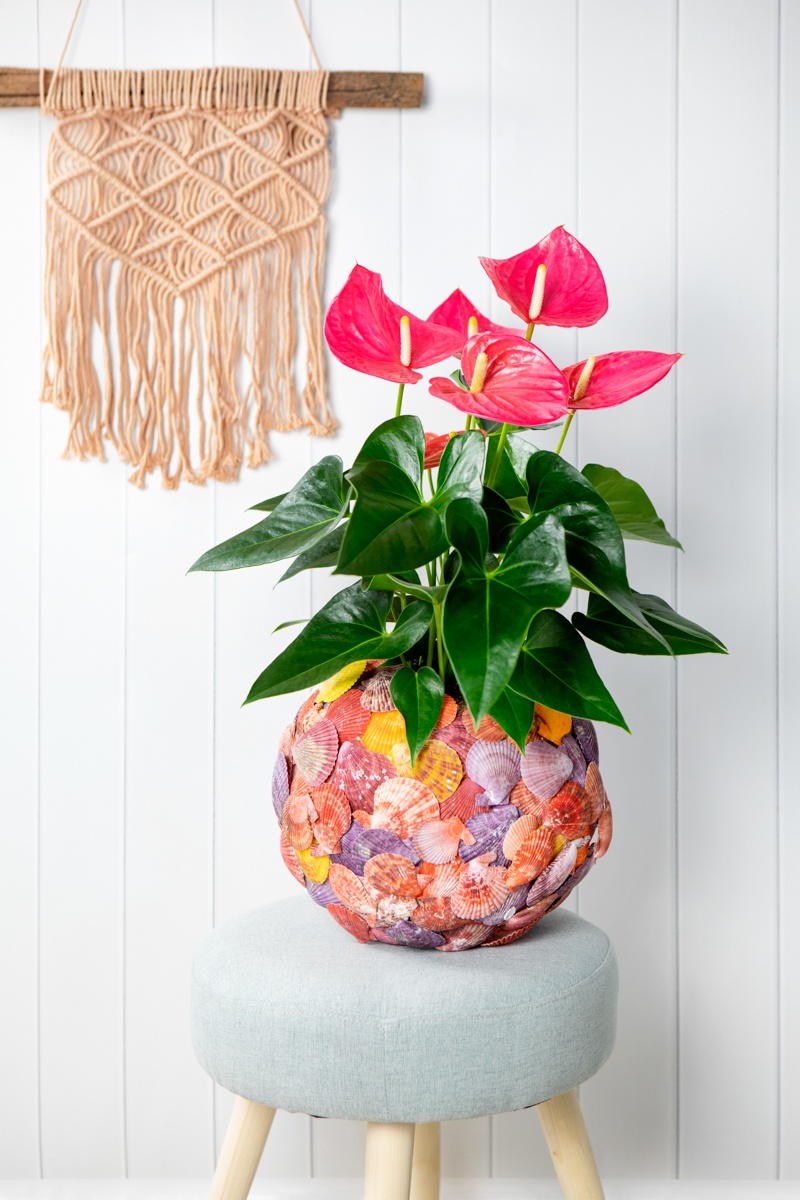 We think it's clear by now: Anthuriums fit a bohemian interior perfectly! Because they come in various colors and vary in shape, they suit any interior.
Also read: Anthurium interior inspiration: styling in 3 different interiors