The most beautiful plant hangers to display your plants
You probably have plants on your table, floor, cupboard and maybe even on a stool in the house. But do you have one hanging from the ceiling as well? Thanks to a plant hanger you can place a plant in even more places in your house. In this article we'll list the most beautiful plant hangers.
Also read: 4 DIY ideas with Anthuriums on video
The most beautiful plant hangers
Make an eye-catcher of your plant by hanging it in a gold plant hanger in front of a wall in a contrasting color. Who said you need paintings to decorate a wall?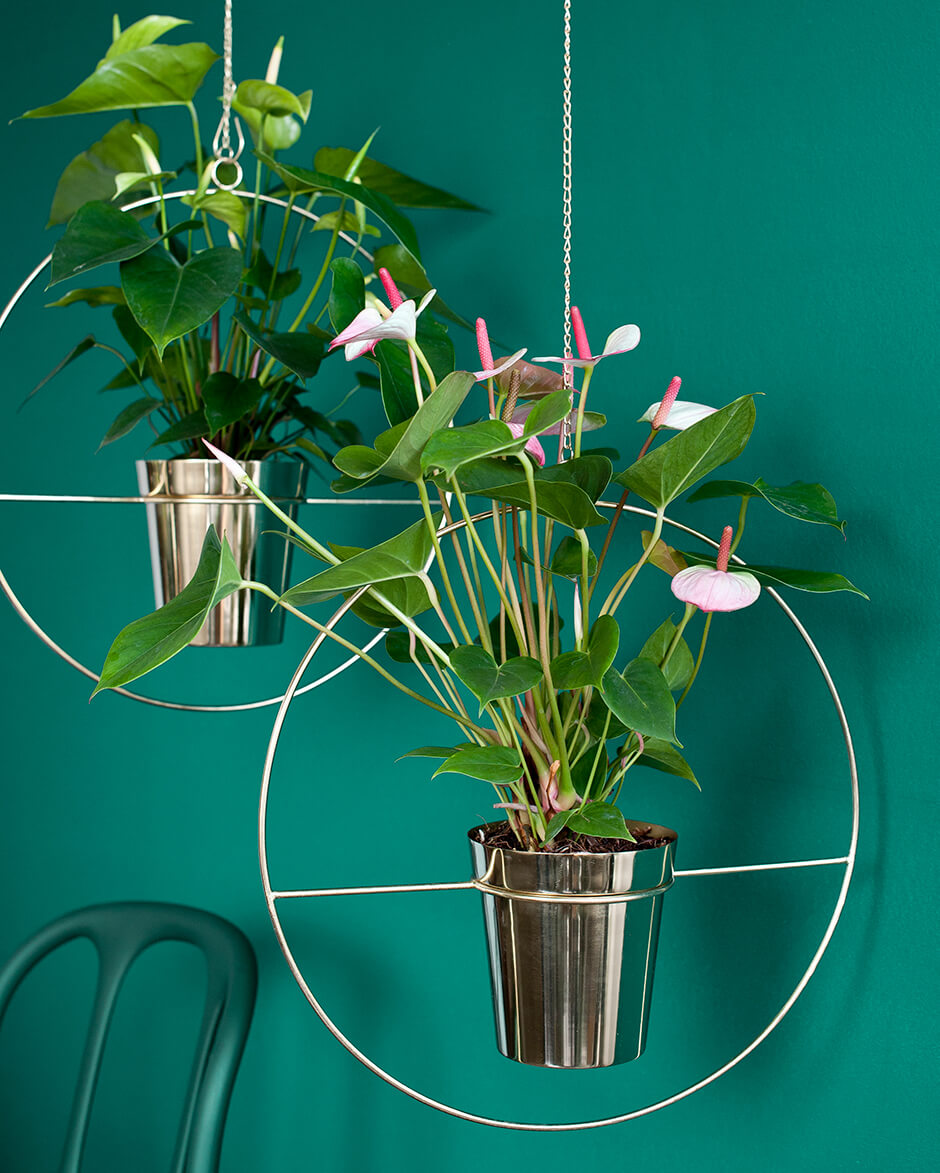 Or place your plant in a plant hanger where you can still see its roots! In the plant hangers below, the plant is rolled in some moss first, so that it can retain water.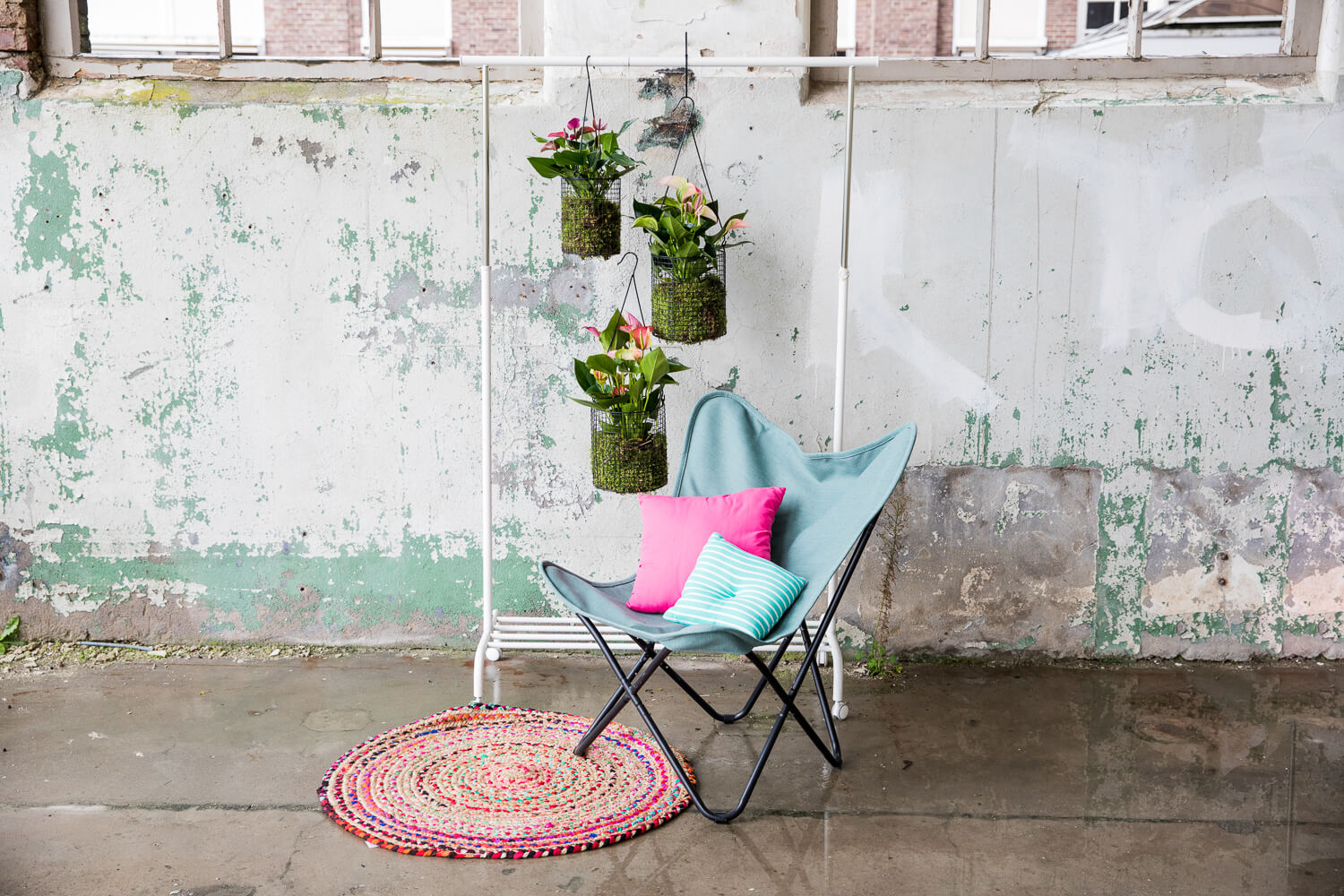 The Macramé plant hanger is probably the most famous version. It's made from fabric, combined into a rope, which holds the plants. They have knots within themselves to give them a bit of decorative initiative. Pick a plant pot you like to place in the plant hanger, and add a nice houseplant.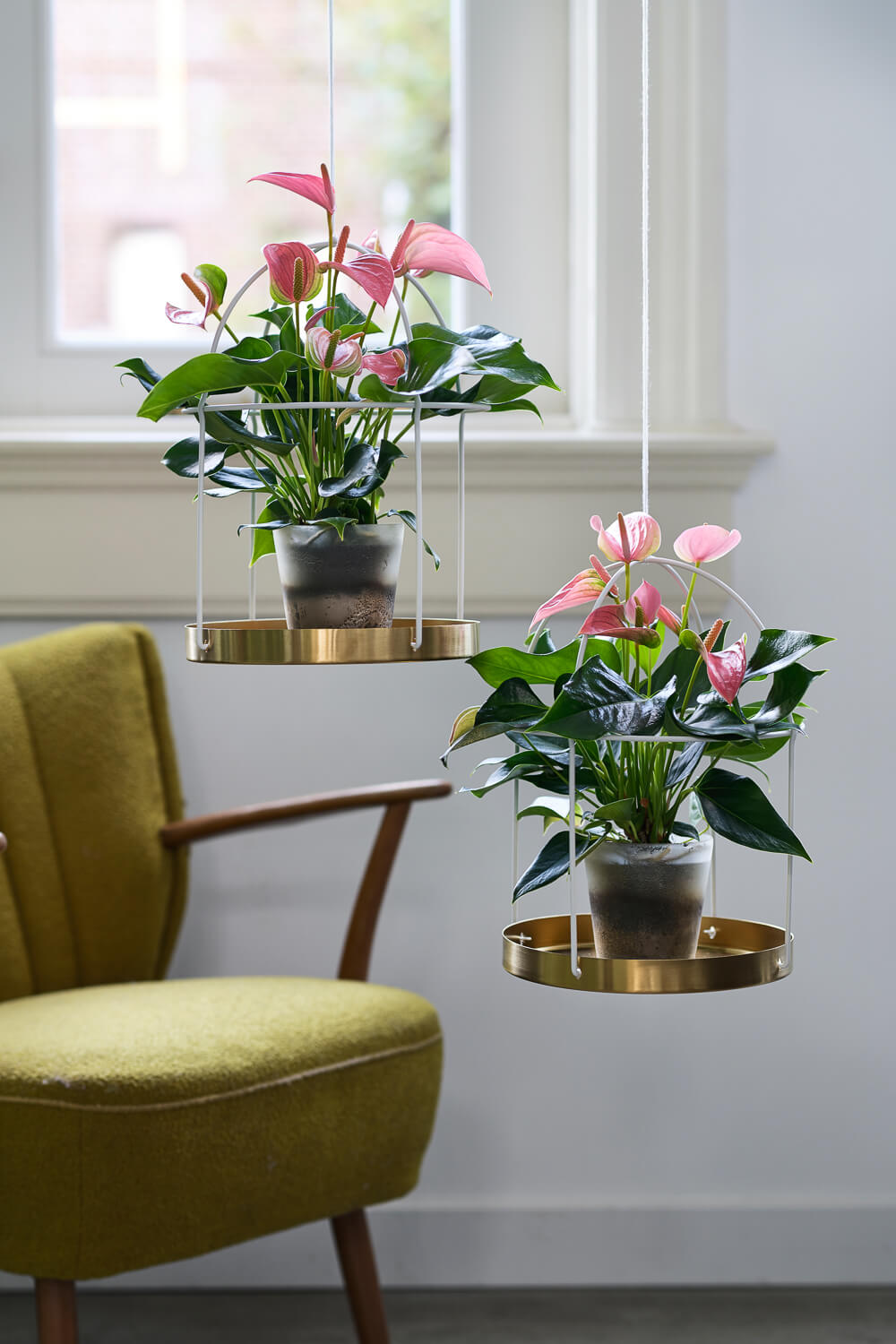 Are you in a creative mood? Then make a plant hanger yourself! For example, place a plant in a plant pot and in a wicker bag, and hang it on the wall. Or maybe you can make something creative with a clothes rack?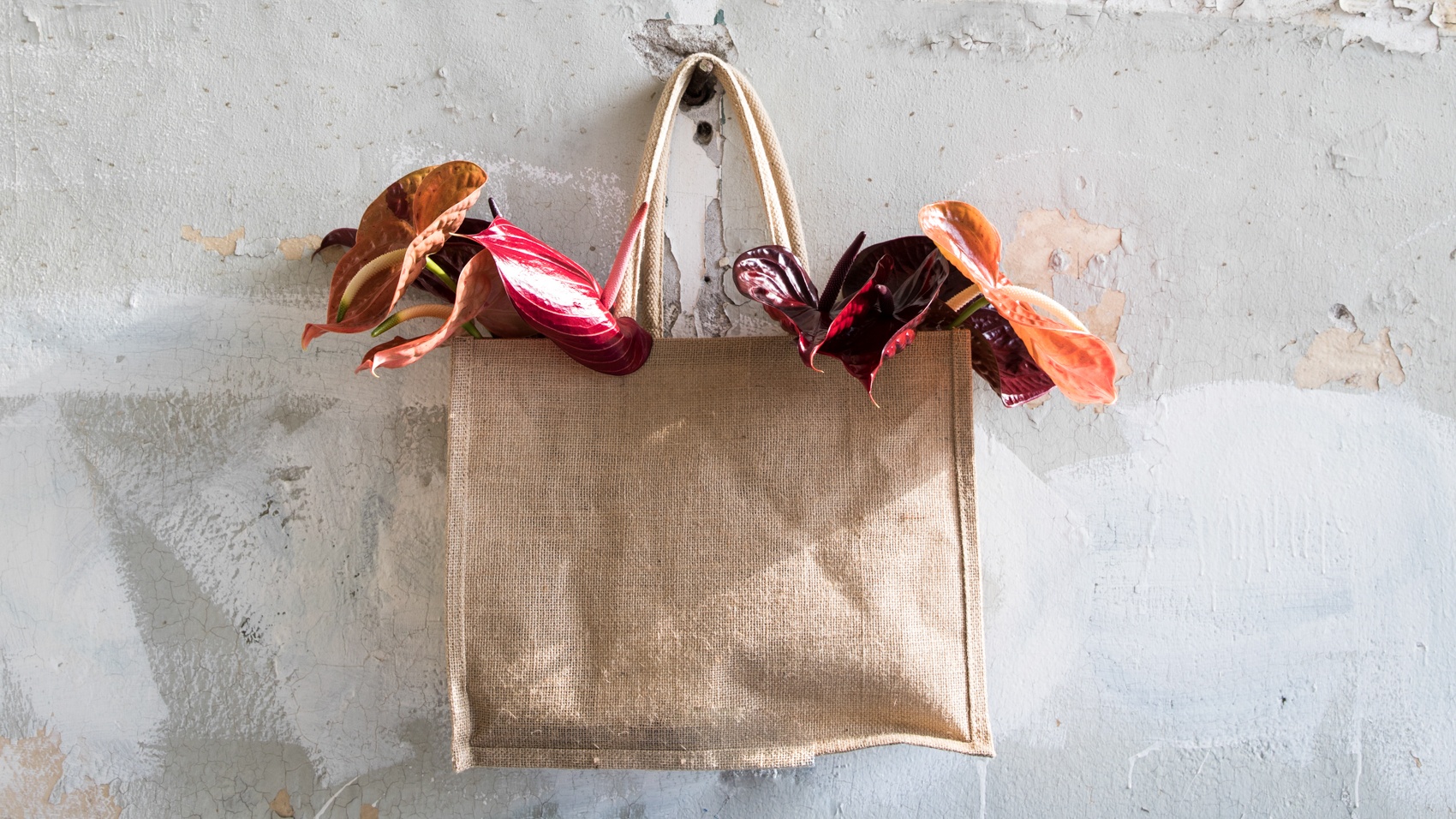 As you can see, there are plenty of options! Which one is your favorite?
Also read: Anthurium interior inspiration: styling in 3 different interiors