3 easy garden makeover ideas to upgrade your garden
The end of summer is approaching, but you might be thinking about giving it a bit of a makeover to get the most out of your green space these last few weeks. It might be a waste to call in the professionals for hard landscaping, but a few simple changes can have a big effect. The goal is: the feeling that you have a completely new garden, without the necessary investment in time and money. Read on for 3 easy garden makeover ideas!

3 easy garden makeover ideas
Work with fabrics
Do you want a different atmosphere in the garden? With fabrics you can create a completely new look, without having to buy everything new. Think of cushion covers, seat covers and curtains. Don't opt for one design, but combine prints and colours. This makes the impact a lot bigger and makes everything look new.
Get more plants
Did you know that most houseplants, including Anthuriums, also can be placed outside in the summer? As long as you don't place them in direct sunlight. Another option is to bring in a few large plants as statement pieces. An olive tree or a palm for example.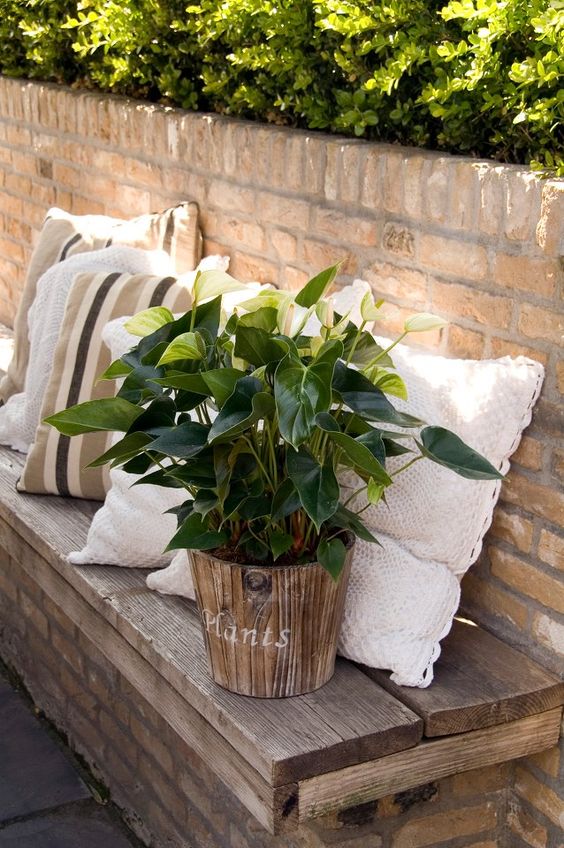 Add outdoor lighting
Don't have outdoor lighting yet? Then consider putting up string lights or a hanging lamp above the garden table. Especially now that it gets darker earlier, outdoor lighting is cute and handy. A softly lit patio or terrace transforms a garden when the sun goes down.