Stylist Elize Eveleens' remarkable bond with Anthuriums
Stylist Elize Eveleens has had innumerable quantities of flowers and plants in front of her lens for her work. But these two photographs with Anthuriums are amongst her personal favourites.
A blown-up copy of the photograph of the young woman with a remarkably large Anthurium hangs in her office. And although the picture dates from a few years ago, she never gets bored of it: "I feel it's a good example of 'girl power' which simultaneously shows of the strength and ruggedness of the Anthurium well."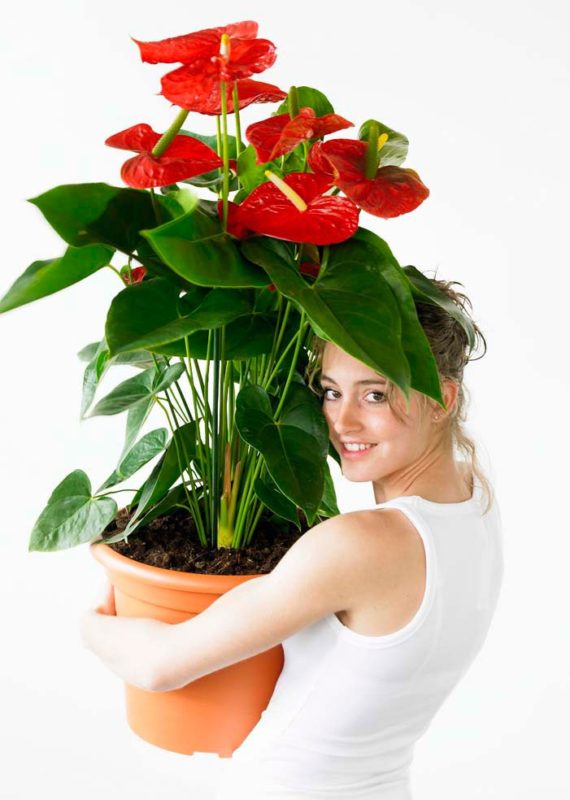 Ordinariness
The photograph of a man with a hat and an Anthurium appeals to her because of the ordinariness. "Things are true to life in this picture. Nothing is being beautified here." All that Elize has done – as she also did with 'girl power' – is to place the colourful plants against a white background. But that's no more than a photographer's trick to make the picture a bit clearer.
Survivor
Anthuriums hold a special place in her heart for various reasons. She finds the plant idiosyncratic and she is charmed by the variety of colours. "Certain types change from pink to green after a while – I really like that." Also important is the fact that Anthuriums make few demands. Her studio/workshop contains a plant which is more than a year old. "It's the ideal plant for people with a busy life. A companion who waits loyally for you and just keeps on going."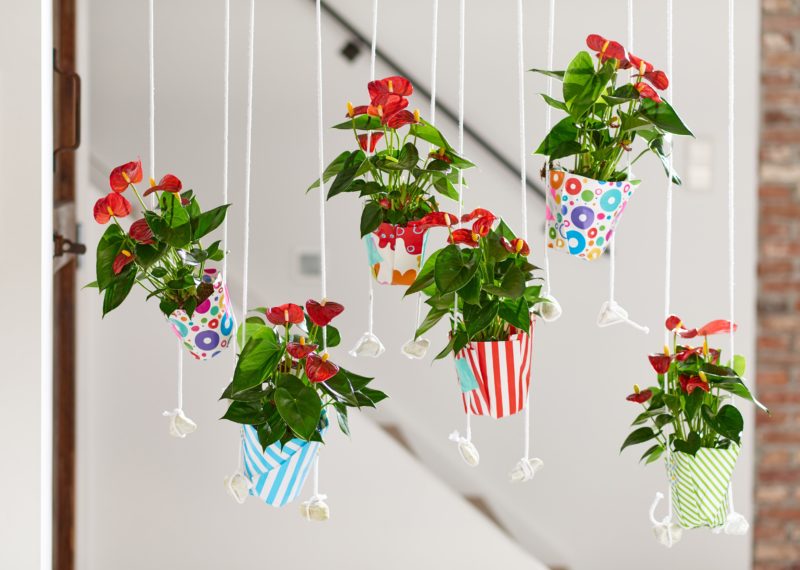 In a rucksack
The remarkable nature of the bond between Anthuriums and Elize is shown by the fact that she once took a plant with her … on holiday. She laughs: "Yes, we were going off in the campervan and I thought it should have a plant. We spent six weeks touring through Norway, and I really did photograph that plant everywhere. It even came along on a walk along a fjord. I just popped it in a rucksack."
Elize's work can be viewed at www.klimprodukties.nl