Anthuriums in the interior: from Minimalist Design to Urban Jungle
Anthuriums are known for their versatility. With various colours, sizes, and flower types, there's a suitable Anthurium for everyone. And this applies to interior design as well. Whether you prefer a minimalist design or an urban jungle aesthetic, Anthuriums always provide the perfect finishing touch. Want to explore some examples of incorporating Anthuriums into your interior? Read on!
Anthuriums in the interior
Whether you prefer the clean lines of minimalism or the lushness of an urban jungle, Anthuriums effortlessly adapt to any style.
From Minimalist Design…
Minimalist interiors focus on functional furniture, light colours, clean lines, natural materials, and varied textures. Less is more and quality takes precedence over quantity, resulting in an elegant and stylish interior. Flowers and plants complement this style beautifully, even if there isn't an abundance of greenery. A single Anthurium flower in a vase or an Anthurium plant placed on a dresser can complete the natural look of a minimalist interior. The Anthurium's slender stems and heart-shaped flowers contrast beautifully with the clean surroundings, breathing life into the space.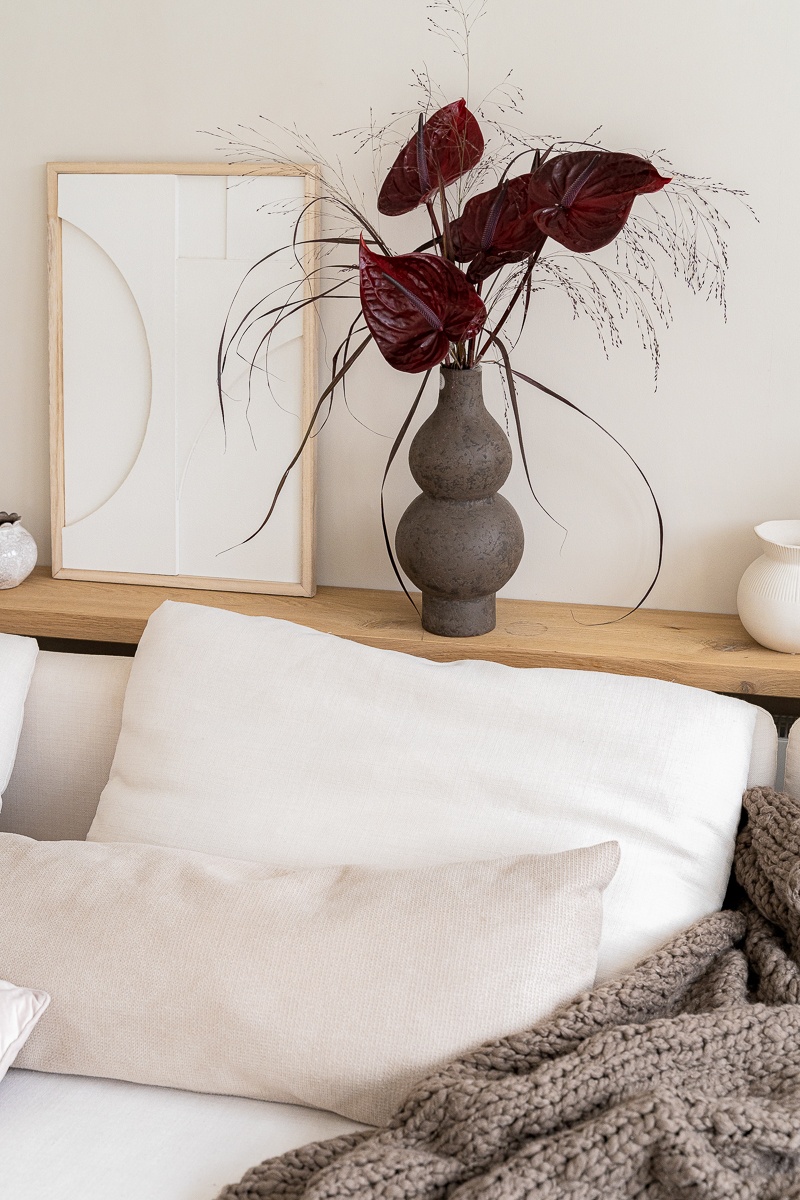 …to Urban Jungle
On the other end of the spectrum is the urban jungle style. This interior design embraces plants, natural materials, and vibrant colours. The motto here is "the more, the merrier!". Anthuriums are a perfect fit for this style, thanks to their green leaves and colourful flowers, providing that distinctive touch of colour. Combine them with other tropical plants like monsteras, ferns, and bromeliads. Play with varying heights, use hanging planters, or cluster them together to create a dynamic effect. Incorporate bamboo, teak, and rattan for furniture and accessories, and your green oasis will come to life.