Style Trend Collecting Memories: cherishing memories that are dear to you
Every year, the Flower Council develops a number of style trends for the horticulture sector, in collaboration with Tuinbranche Nederland, iBulb, INretail, and Bureau Nijman + Van Haaster. The Green Industry Trends for 2023 consist of four style trends that focus on flowers, indoor plants, and outdoor plants. In this article, we will explore the style trend Collecting Memories, which revolves around cherishing memories that are dear to you. Keep reading to get inspired!
Style Trend Collecting Memories
In a constantly changing world, there is a need for remembrance, for comforting products. A home where we can find the peace to cherish memories dear to you. That's what style trend Collecting Memories is all about. A focus on tranquillity and harmony. Colours play an important role in this trend. Soft and deep shades of green offer comfort and security, while lilac and pink symbolize softness, memories, and poetry.
The core values within this trend are poetic, delicate, nostalgic, soothing, meaningful, familiar, memories, craftsmanship, attentive, harmonious and narrative.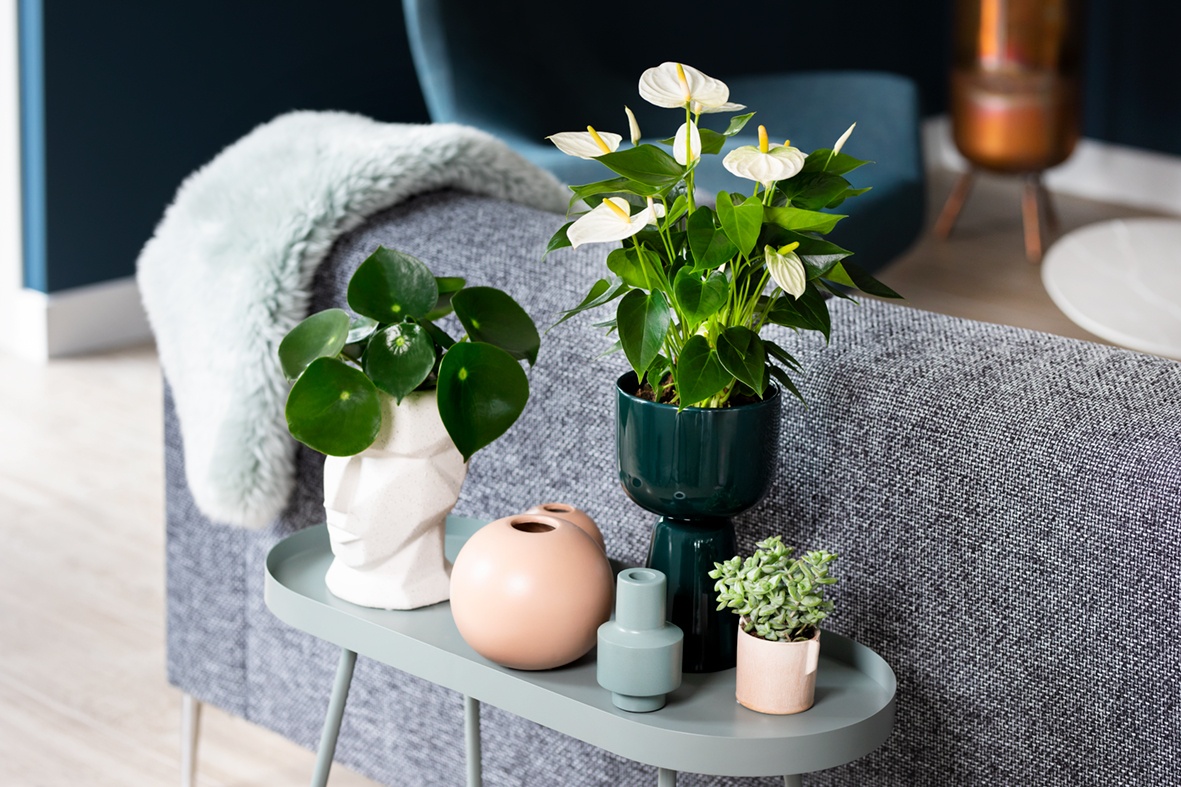 Collecting Memories in interior design
Within the Collecting Memories style trend, we gravitate towards recognizable products that evoke a comforting sensation. The shapes used are nostalgic and familiar. Common materials include ceramics, porcelain, artisanal weaving, enamel, wicker, zinc, and cast iron, and natural textiles like wood, cork, and leather. The patterns are calm and unimposing, occasionally alluding to nostalgic designs like weaving or braiding.
The colours in this trend are soft and harmonious. The key colours are various shades of green, combined with lilac and pink, as they embody memories, tenderness, and poetry. Flowers and plants complete this sense of comfort and reminiscence. Floral arrangements are delicate and poetic. In bouquets, each individual flower seems to carry meaning, collectively forming a beautiful poem. We also see irregularly shaped plants and plant pots, along with older plants that are intertwined with their surroundings. They give this trend a unique appearance.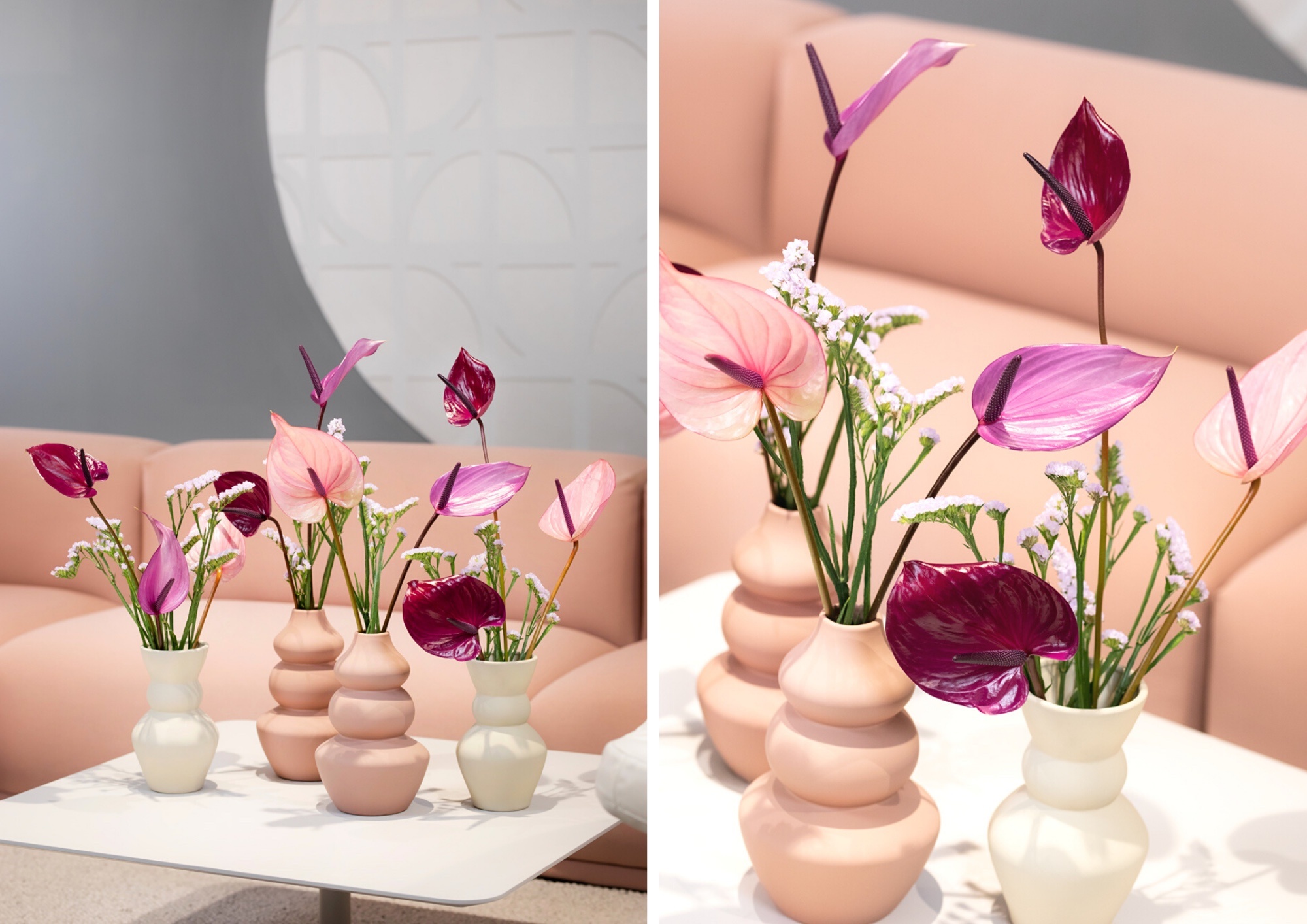 Collecting Memories in the garden
The garden also exudes harmony and poetry. Think of elegantly winding paths, transparent borders, and intimate patios that invite you to unwind. The garden furniture is colourful and consists of nostalgic wickerwork, while the plants feature delicate leaves and lovely flowers. Furthermore, we see a wide diversity of flowers and plants in soft colours, creating a melancholic ambience.
Explore the other style trends of 2023 as well: