5 things you didn't know about the classic terracotta pot
The terracotta pot is a classic flower pot, but very trendy at the same time. The natural and Mediterranean look fits in almost any interior. In addition, it's cheap. What's not to like? Because the terracotta pot could get a little more appreciation, we share 5 facts in this article – that you probably didn't know yet.

5 things you didn't know about the classic terracotta pot
1. A terracotta pot prevents the plant from drowning
A terracotta pot has a drainage hole at the bottom as standard. This allows excess water to drain away, so that your plant will never be left standing in water. And that prevents root rot. It is important that the pot is placed on the accompanying saucer, because it collects the water.
2. It absorbs water
Terracotta pots are made of a very dry type of earthenware. So when you buy a new terracotta pot, you should always place it in water for a while first. You'll see: it will absorb all the water! If you don't do this, the pot will absorb all the water intended for the plant. Water that the plant needs too!
3. It can turn white
After a while, you can see a build up of white powdery residue on the outsides on a terracotta pot. That is calcium, salt, and mineral buildup from hard water and fertilizers. You could prevent this by using a water filter, but it's easy to clean too. Use warm water and a dash of vinegar. Wait a while, and after it has been absorbed the calcium deposits will disappear.
4. You can repair it
Terracotta pots last for years and age beautifully. And even if they break, you can just repair them. Preferably use water-resistant two-component glue. This not only sticks the loose pieces together, but also fills small gaps.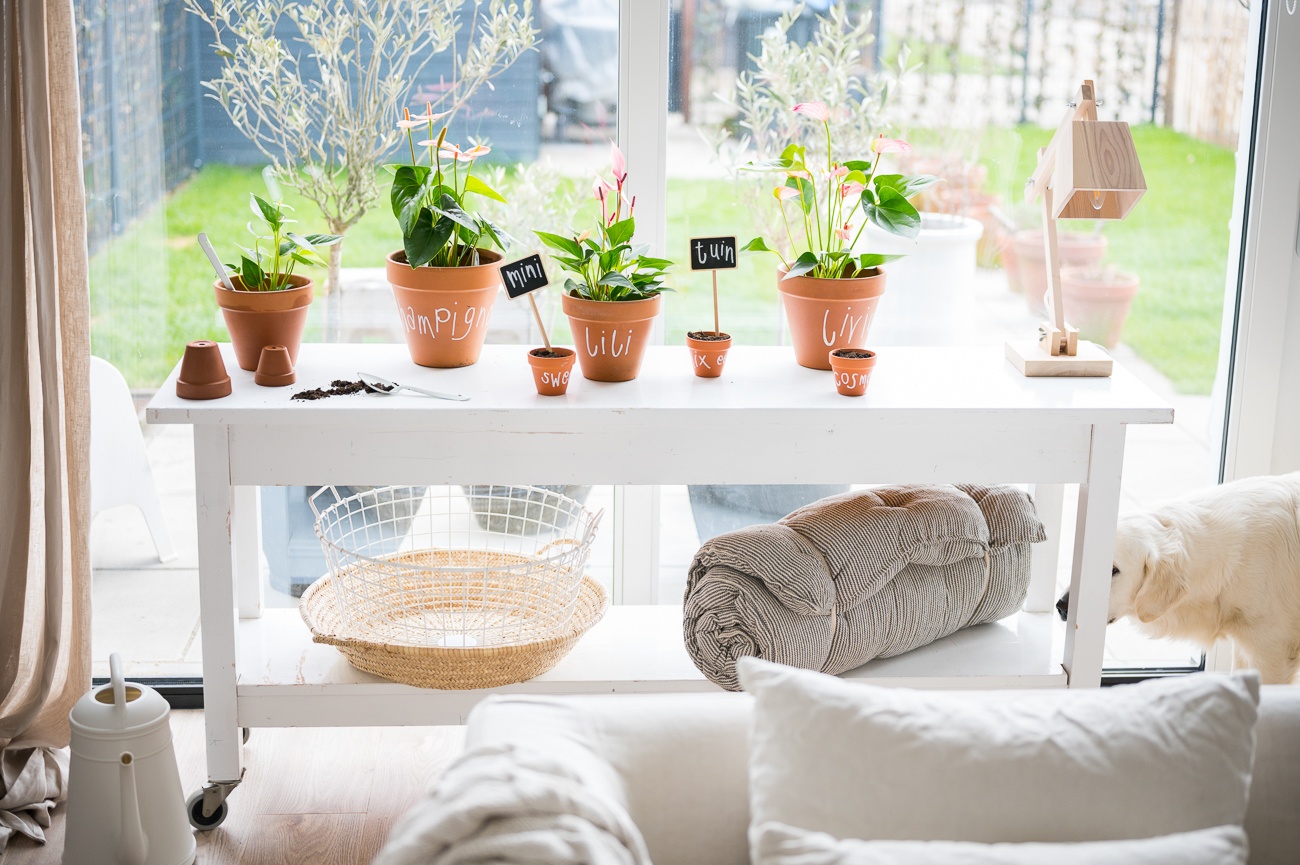 5. You can use it for a DIY
A terracotta pot is already pretty nice, but you can use it for a DIY too! Terracotta is an ideal undercoat for paint. So get started with your favorite paint colors, different prints or patterns!