How to style Very Peri in your interior: the Pantone color of the year 2022
Every year, Pantone reveals the color of the year based on trends in different industries, including interior and fashion. In 2022 that will be a new color: Very Peri. A purple hue, going towards violet. Pantone describes the color as a dynamic periwinkle blue hue with a vivifying violet red undertone. Curious how you can style the Pantone color of the year 2022 in your interior? Then read on for inspiration!

The Pantone color of the year 2022: Very Peri
It's the first time the company has manufactured a color instead of delving into their pre-existing archive. "It was really important for us to come up with a new color, because we have a very new vision of the world now," said Leatrice Eiseman, executive director of Pantone. The company describes Very Peri as a symbol of the global zeitgeist of the moment and the transition we are going through. "The color symbolizes the future," Eiseman adds. "It has that sprightly, joyous attitude that we're talking about, that carefree confidence, and creative spirit."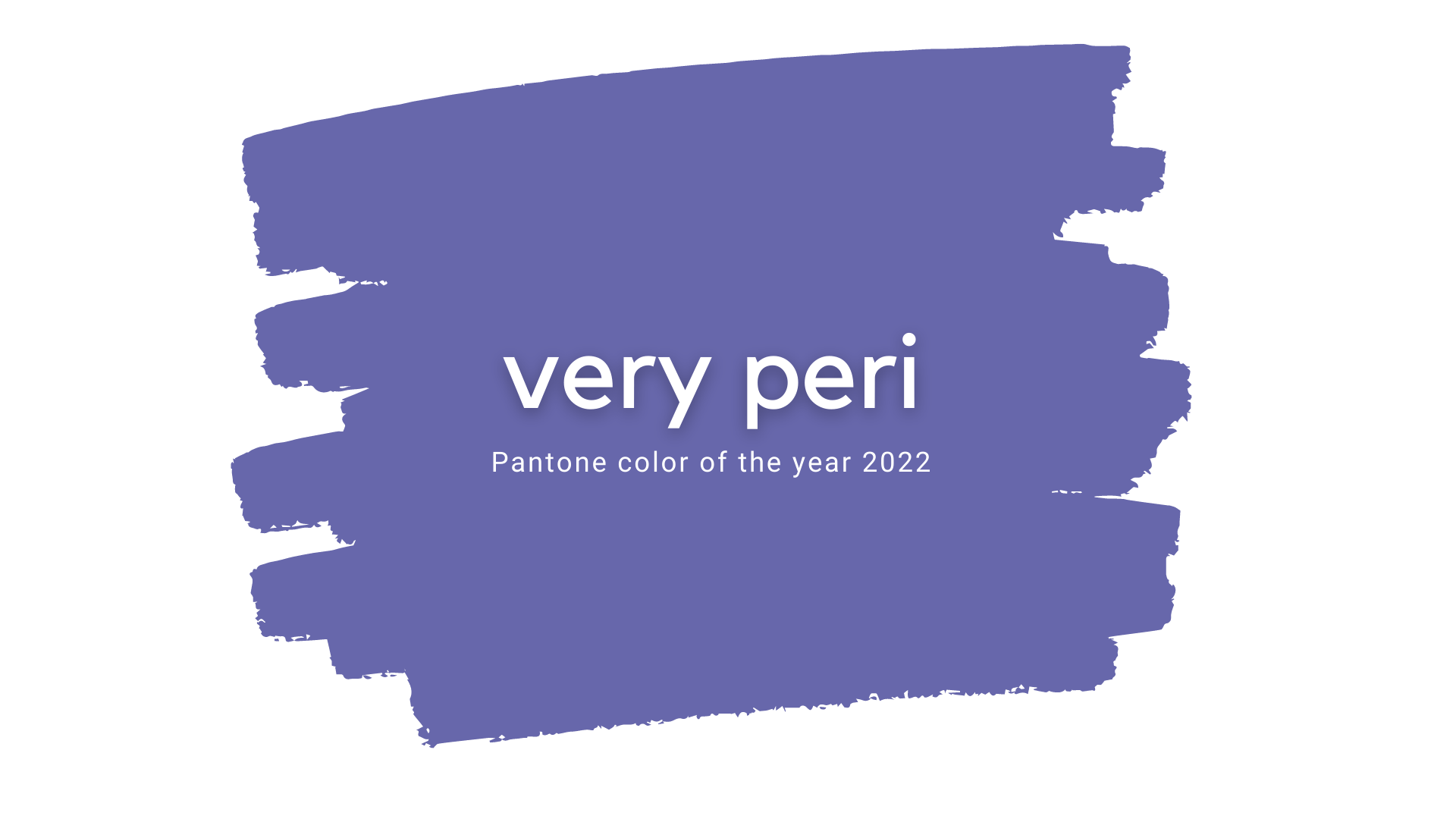 The color purple has already been declared the color of the year, but always in a different shade. For example, Ultra Violet was the color of 2018, a blue-purple hue that stands for 'originality, ingenuity and visionary thinking'. Compared to this, Very Peri is slightly more blue.
Very Peri in your interior
The nice thing about a trend color is that you can decide for yourself what to do with it. Are you going all out or are you keeping it small? You can start with accessories. Think of a beautiful candle, vase or pillow on the couch.
Flowers are also a nice way to bring color into your home. Did you know that Anthuriums are available in purple too?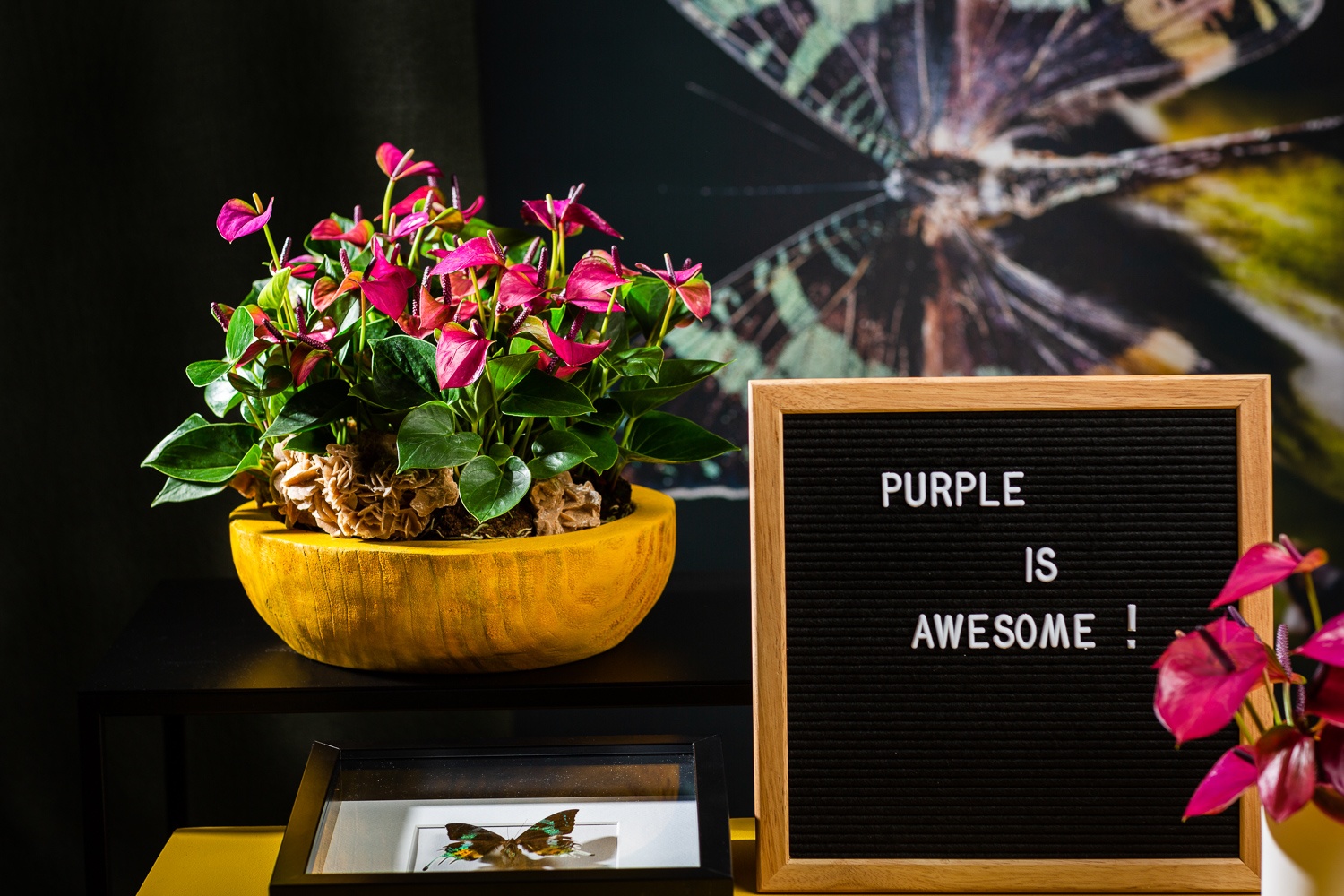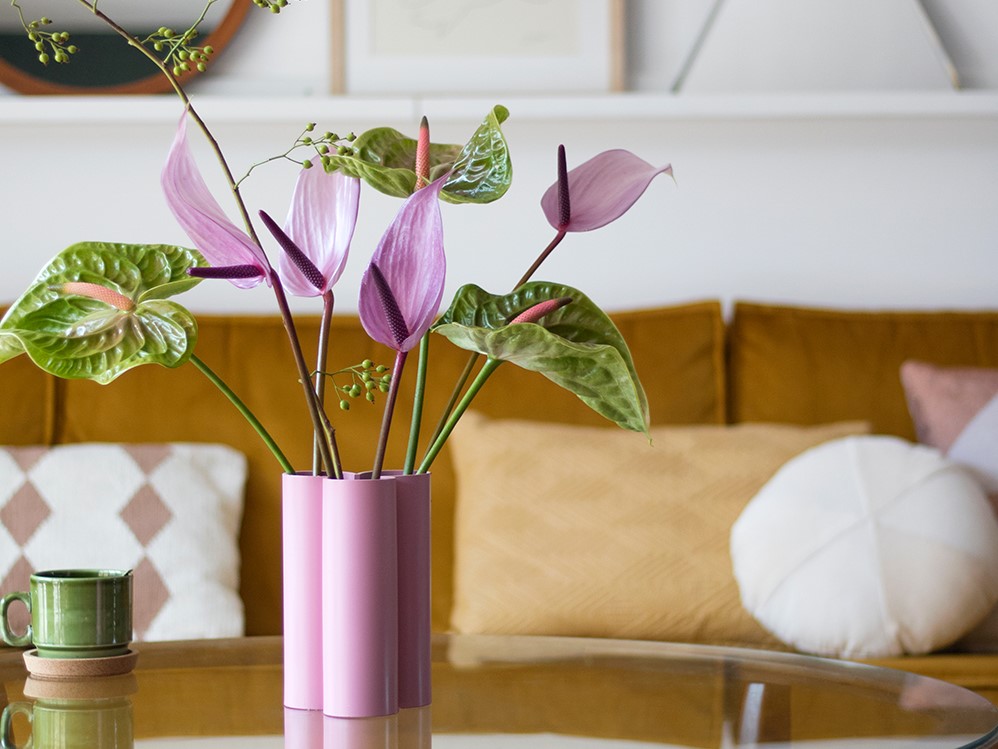 If you want to go bigger, you can think of a chair, table or an entire wall.
More trends for 2022? Have a look at the following articles: