Style trend Layered Spaces: maximizing the use of space
Every year, the Flower Council develops a number of style trends for the horticulture sector, in collaboration with Tuinbranche Nederland, iBulb, INretail, and Bureau Nijman + Van Haaster. The Green Industry Trends for 2023 consist of four style trends that focus on flowers, indoor plants, and outdoor plants. In this article, we will explore the style trend Layered Spaces, which revolves around maximizing the use of space. Keep reading to get inspired!
Style trend Layered Spaces
Layered Spaces is an innovative interior trend that maximizes the use of space. As our living spaces become smaller, we combine multiple functions within our homes. This creates a certain layering effect, with multifunctional furniture. Think of foldable living items and space-saving furniture. By playing with colours and patterns, we create coloured blocks on floors and walls, providing a sense of spaciousness.
The core values of this trend are layers, depth, multifunctional, spacious, collapsible, space-saving, ingenious, colour perspective, and theatre-flat perspective: sequentially placing objects or walls in a space to make it appear bigger.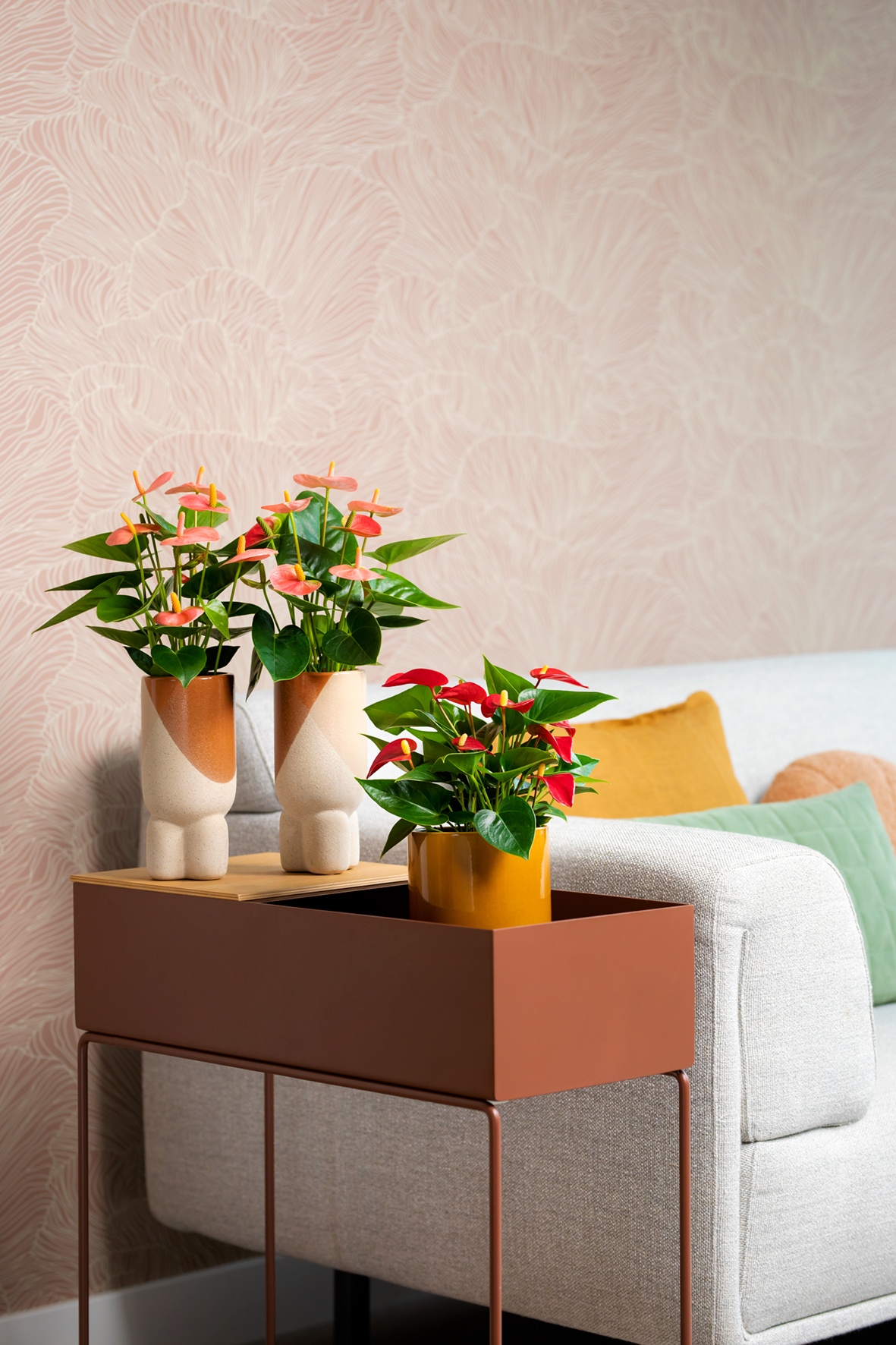 Layered Spaced in interior design
By using room dividers and multifunctional furniture, we cleverly transform spaces – creating additional work areas, for example. This creates a sense of layering within the home. It is further emphasised by the decorative surfaces on the walls and floor. They mesh together or have been placed on top of each other. By playing with these effects, you get the sense that there is more space than just the physical surface.
Flowers and plants are found in unexpected places, such as the bathroom. Bouquets are arranged in a layered fashion, and plants also need to be easily 'stackable' or mobile.
It won't come as a surprise that contrast is also reflected in the colour palette. We recognise warm/cool, light/dark, and bright/pastel colours. The colours that seem to greet you increase the distance instead, and this way you create the spatial effect this trend revolves around.
Layered Spaced in the garden
The sense of spatiality is also reflected in the garden. It has many different corners, and indoor and outdoor spaces seem to merge more. A heavily planted indoor space, for instance, can also be perceived as a garden, especially in office buildings. With plants, we make optimal use of the existing space: we see plants on rooftop terraces and on the roofs of houses, sheds, and verandas. Fences and hedges invoke the idea of theatre flats. Full borders make way for more transparent planting, where colour contrast also plays a significant role. This influences the spaciousness as well.