5 striking vases that set the scene for cut anthurium flowers
Whereas you (hopefully) buy yourself flowers often, you probably never buy a vase. After all, once you have a number of vases, you usually don't need a new one (and your storage space is probably full already). Even so, the purchase of a new vase once in a while is still a good idea. It can really add to the look of both a room and the flowers you arrange in the vase. To inspire you, we found five striking vases that would be simply perfect for arranging cut anthurium flowers.
There's nothing wrong with gold
This sleek minimalistic vase from Broste Copenhagen is made from lightweight aluminium and coated with gold-coloured brass. Dimensions: 9 x 29.5 cm, price: €37.95.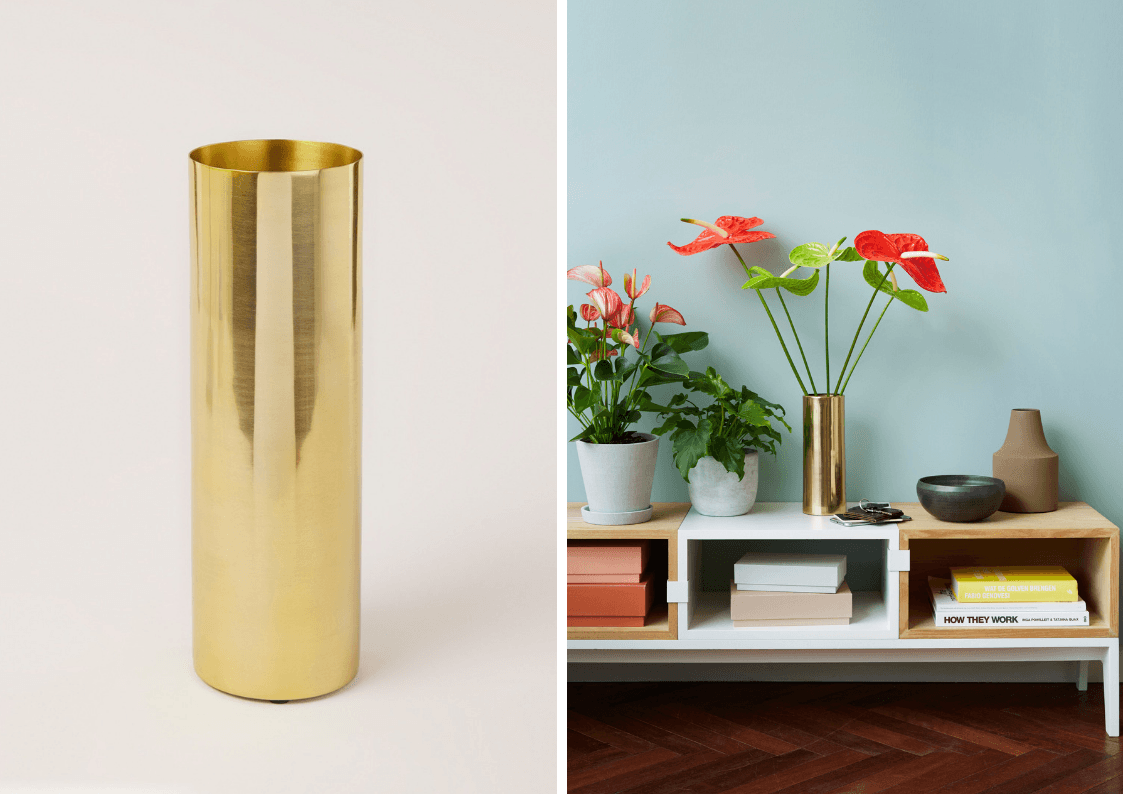 Globe vase
This hand-blown globe vase from AYTM sits on a brass foot. The opening at the top of the globe provides space for one or more cut anthurium flowers. Diameter: 10 cm, price: €24.50.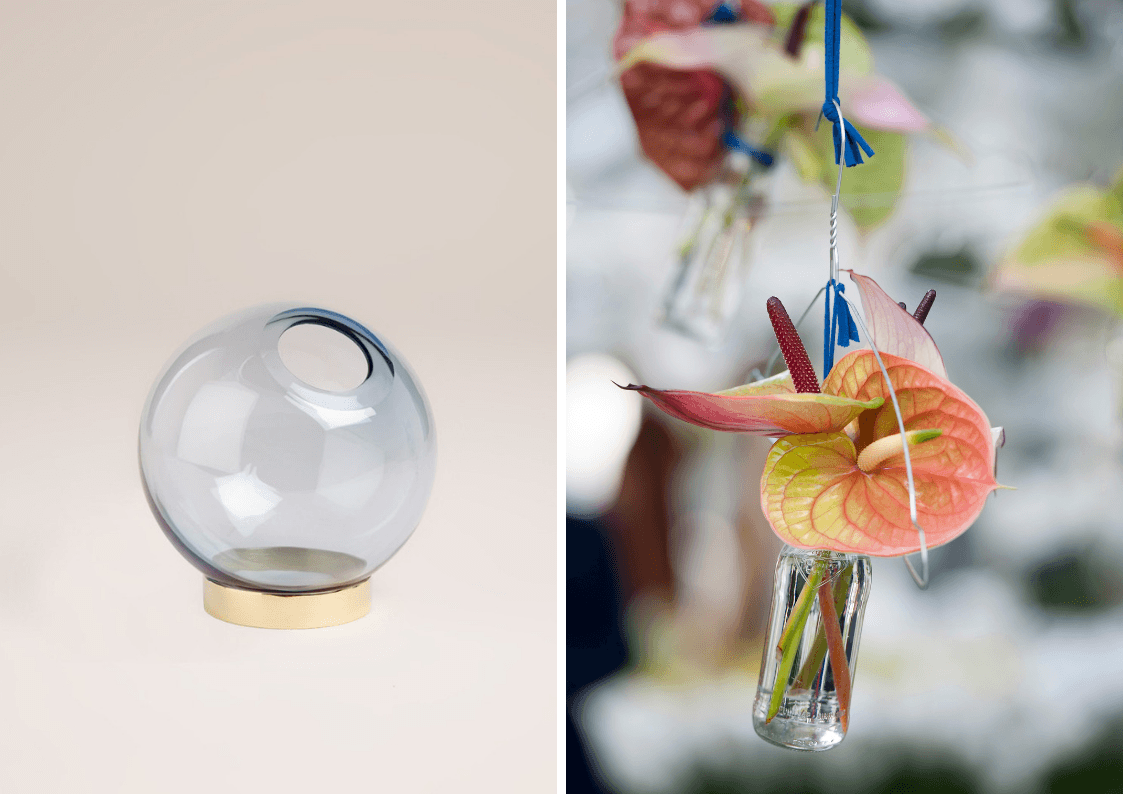 Ochre-yellow vase
This ceramic vase from Serax has a vintage look. Its colour makes it just right for today's trends, as it comes in Flexa's colour of the year 2019: Spiced Honey. Dimensions: 15 x 45 cm, price: €71.95.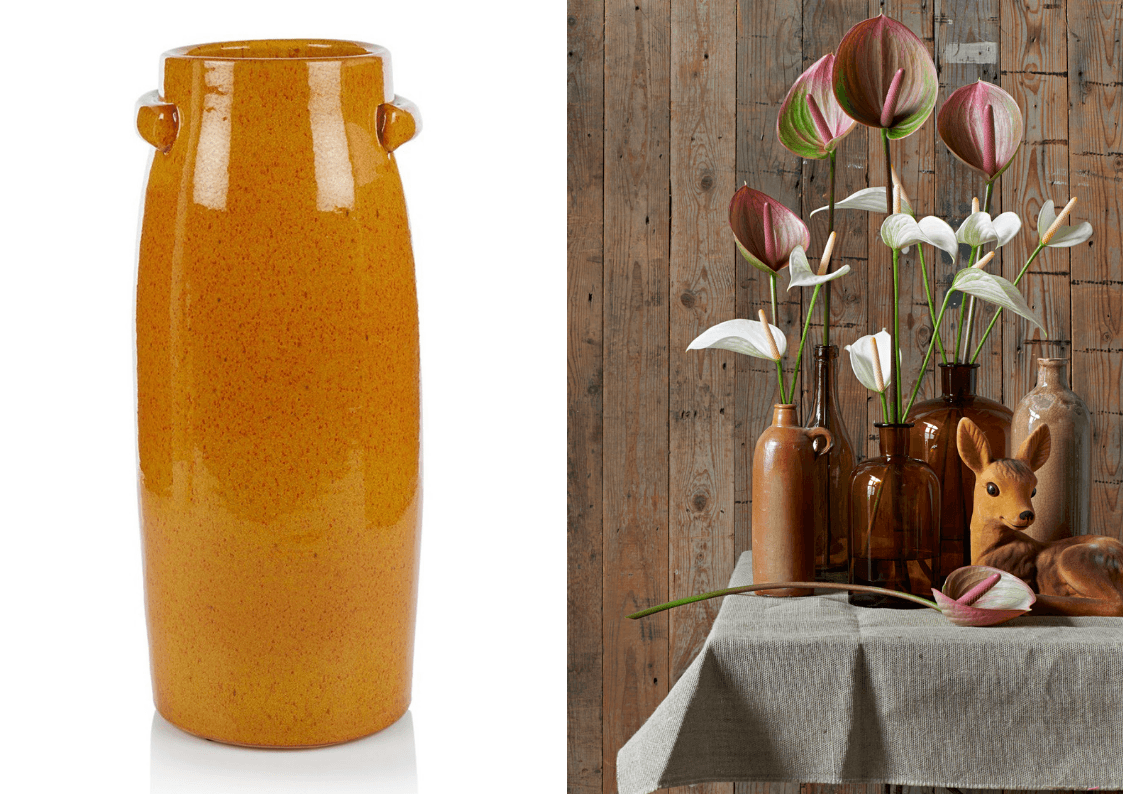 Also read: Decorating your home using the Flexa trend colour for 2019: Spiced Honey
Tall glass vase
The Pulver vase from Leonardo is made from high-quality glass displaying a wavy texture. This ochre-yellow vase is tall with a slender neck. The vase is ideal for a single anthurium flower but is also a real eye-catcher without any flowers. Dimensions: 10.6 x 40 cm, price: €27.95.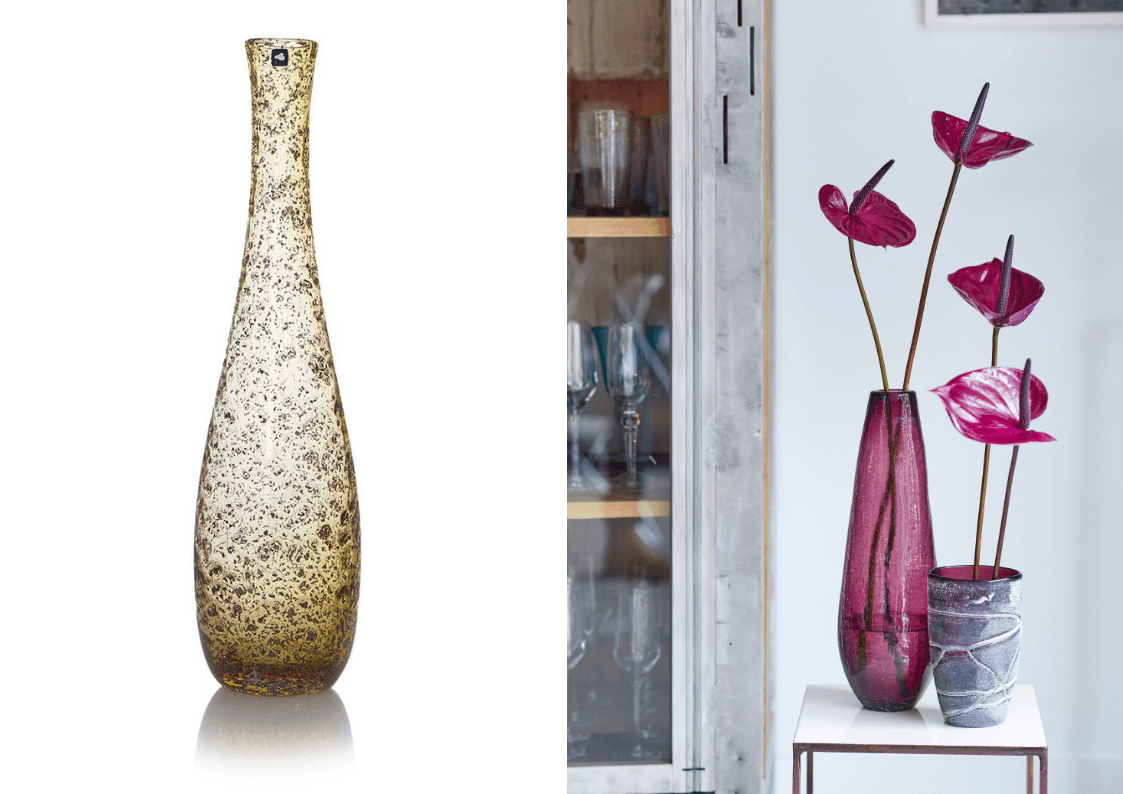 Shells
The vase from Pot & Vaas is decorated with lovely pieces of mother-of-pearl. It's the perfect vase for arranging some cut anthurium flowers in dark and contrasting colours, such as deep purple and light pink. Dimensions: 20 x 25 cm, price: €64.95.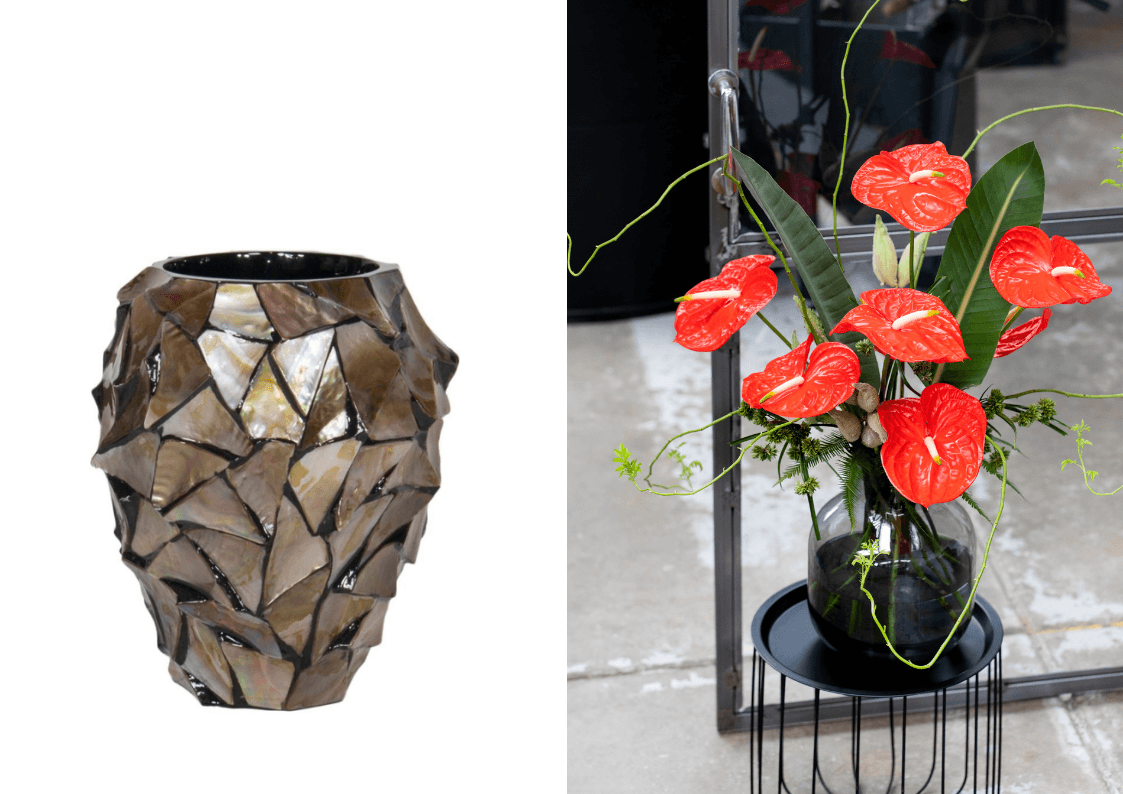 Read also: 6 distinctive plant pots for your Anthurium plant