Style Trend 2024 Meaningful Earth: a primitive interior with robust materials
Every year, the Flower Council develops a number of style trends for the horticulture sector, in collaboration with Tuinbranche Nederland, iBulb, INretail, and Bureau Nijman + Van Haaster. The Green Industry Trends for 2024 consist of four style trends that focus on flowers, indoor plants, and outdoor plants. In this article, we will explore the style trend Meaningful Earth: a 'primitive' interior full of rugged and robust materials. Keep reading to get inspired!
Style Trend 2024 Meaningful Earth
The Meaningful Earth style trend revolves around the concept of the earth as a symbol of fertility and a connection to our history. This is reflected in an interior filled with shades of brown, rough forms, and coarse materials—often environmentally friendly or made from recycled materials.
The core values within this trend are: natural, mystical, earthy, authentic, historical, archaeological, wild, and environmentally conscious.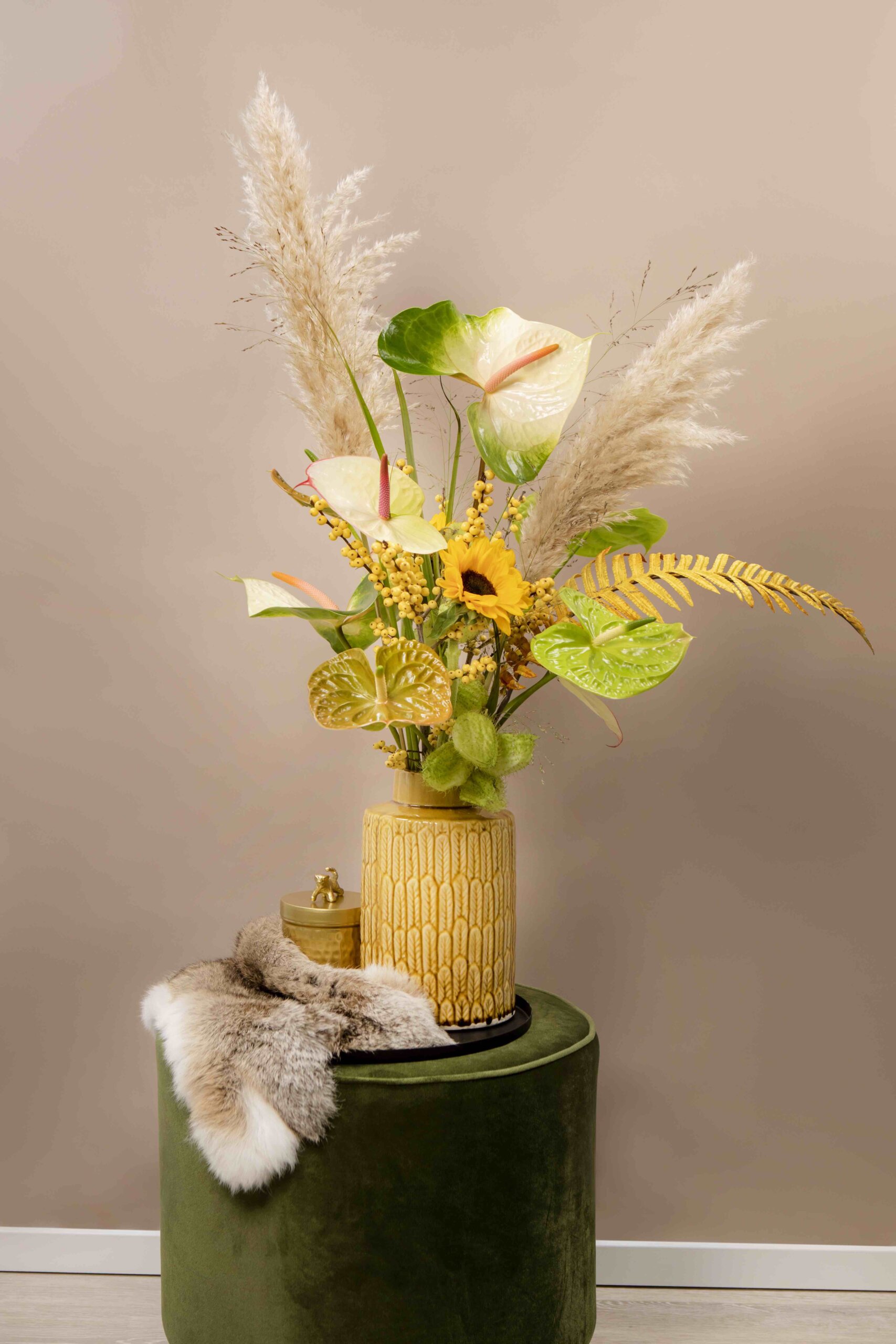 Meaningful Earth in Interior Design
Within the Meaningful Earth style trend, we envision a 'primitive' interior filled with raw, sturdy materials. Imagine natural layers of earth, various shades of sand, minerals, and stones. The materials used are coarse and often environmentally friendly or crafted from recycled materials. These include stone, minerals, ceramics, coconut, jute, cotton, compressed recycled leather, clay, mud, and irregular glass. The shapes are rough, coarse, irregular and have a primitive look and feel. Even the designs are natural, such as stain patterns, fossil imprints, and stripes resembling earth layers. Additionally, objects like pitchers or statues make an appearance, connecting us to the roots of our culture.
Floral arrangements within this trend are not neat either, but have a rugged look and feel. In terms of plants, we see lots of highly visible bulb products. For instance, placed in a glass bowl full of multi-coloured sand layers, so that the soil is clearly discernible. Not surprisingly, shades of brown play a significant role in the colour chart for accessories. For flowers and plants, the colour palette has been adjusted to include light yellows and salmon tones, which combine beautifully with dark green and greyish green.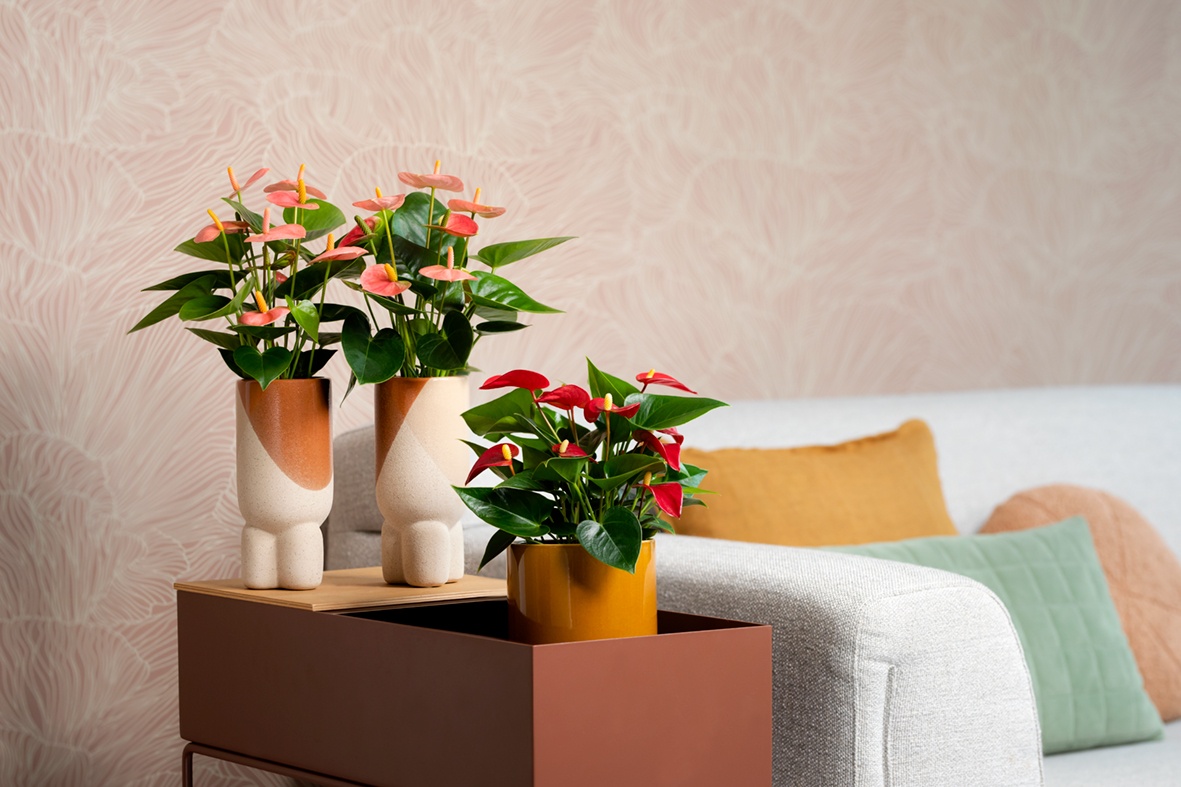 Meaningful Earth in the Garden
Gardens or balconies also have a natural and almost uncultivated look and feel in this trend. Objects are rough with irregular shapes, such as whimsical logs or large blocks of rough stone. Borders are not neatly raked but seem to have appeared spontaneously, with playfully alternating clumps of grass, plants, and flowers.