3x the Anthurium like you have never seen before
Anthuriums are available in many different sizes, shapes and colours. You can buy them as pot plants or cut flowers in large or small-flowering varieties. Their flowers also vary in shape: choose from heart-shaped, tulip-shaped or elongated flowers. And talking about variety: what about their colours? Their colour range includes pink, orange, purple, yellow, salmon, brown and even black. Even though the Anthurium is so very versatile on its own, you could do a lot more with it! Here are three original DIY ideas using Anthuriums: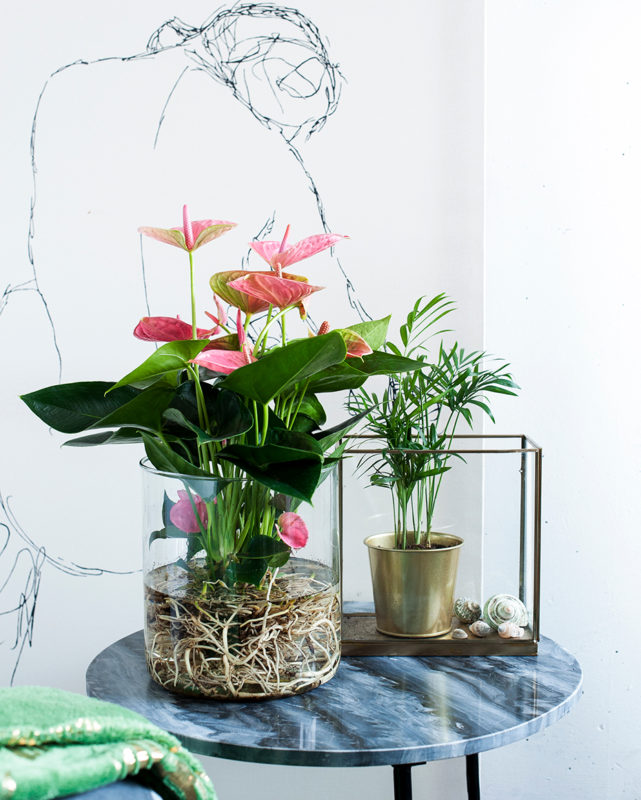 An Anthurium plant in water
Create a unique eye-catcher in minutes! Remove the Anthurium plant from its pot, rinse the potting soil from its roots with lukewarm water, and place it in a glass vase. Then fill the vase with enough water to cover the roots. And if this is even too much trouble for you, simply order your bare-rooted Anthurium plant from Bakker.com.
An Anthurium plant in a DIY pot
Why buy a new pot when you can decorate one you already have? For this idea that we found at thejoyofplants.co.uk, all you need is an Anthurium plant, a decorative pot you already have, tissue paper and ribbon. Place the pot holding your Anthurium into your decorative pot and wrap the tissue paper around it. Then wind the ribbon around the tissue paper to keep it in place.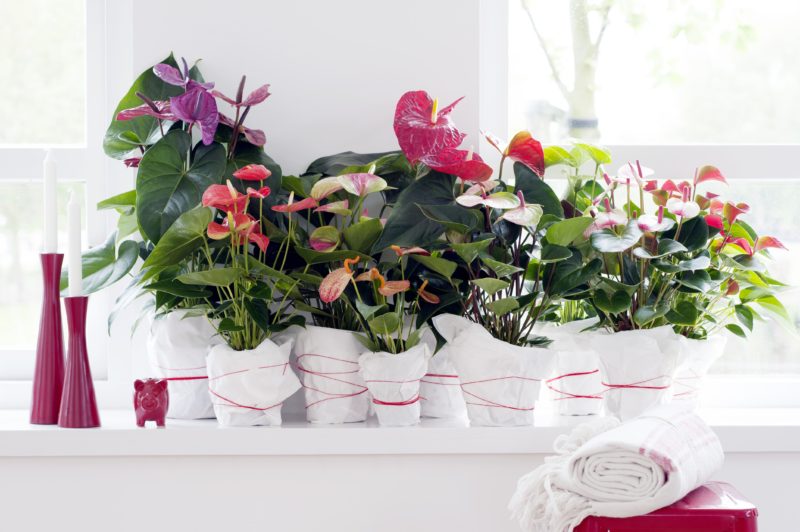 An Anthurium flower curtain
Usually, all you do is find a place to put your Anthurium plant or flowers. But wouldn't it be fun to try the idea we found at Bloomifique.com that involves hanging them up? Simply hang a number of them in front of a window to create your very own eye-catching 'flower curtain'.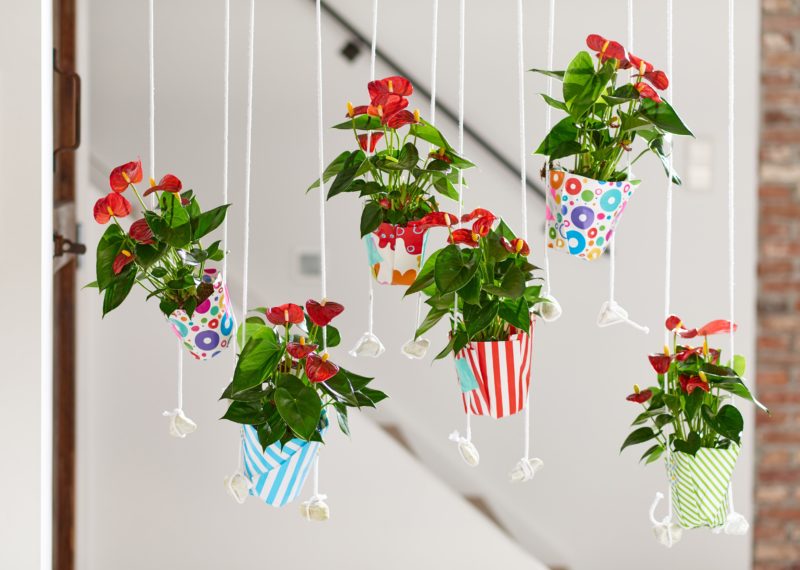 If you want even more inspiring ideas, take a look at these articles.