Barbiecore: the hot pink trend of 2023
Barbie is hot! And we're not just talking about the Barbie doll or the long-awaited Barbie movie, but also about the colour Barbie pink. This trend even has a name: Barbiecore. It's all about pink, preferably in as many shades as possible. Initially confined to fashion and beauty, it has now made its way into the world of interior design. Keep reading to learn more about this trend!
What is Barbiecore?
Pink, pink, and more pink – that's what Barbiecore is all about. Pink clothing, pink makeup, and a pink interior. The only rule that applies to this trend is: more is more. So, go all out! Below are some ideas for incorporating Barbiecore into your interior.
Barbie pink in the interior
The Anthurium comes in a wide variety of colours, including pink. Whether you're looking for hot or soft pink, it's all available. And that's what makes the Anthurium the ideal accessory for your interior! Especially if you're not keen on painting an entire wall pink. It's all in the details!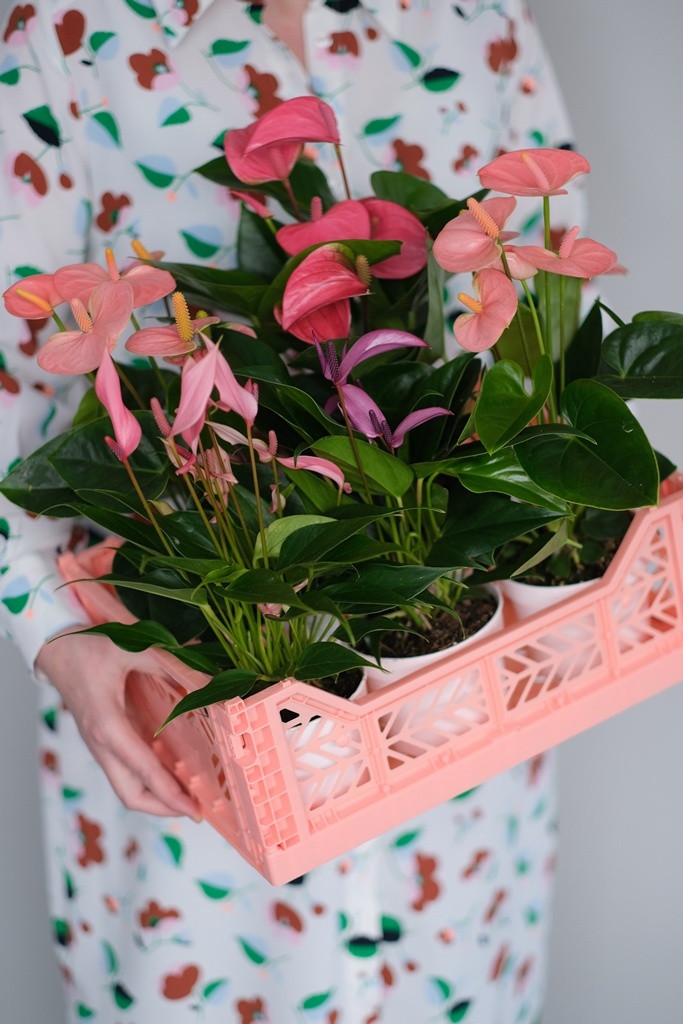 Barbie-themed dinner with pink Anthuriums
Are you planning a party? A Barbie-themed dinner might be fun! Announce Barbiecore as the dress code and adorn your dining table with a pink tablecloth, pink plates, pink fabric napkins, and an abundance of pink flowers, including Anthuriums. It's a Barbie world!