How to use the Anthurium flower in a bridal hairstyle
A summer wedding naturally includes flowers. Think of the bridal bouquet, a striking centerpiece and table decoration with flowers. But you can also add flowers to your bridal hairstyle! It's a very nice finishing touch. Curious how you can best approach this? Read it in this article!

The Anthurium in a bridal hairstyle
The Anthurium is a very suitable flower to add to a bridal hairstyle because the stem is very sturdy. This prevents it from suddenly breaking off during the ceremony, which is every bride's nightmare. In addition, the shape of the flower is a heart, so there's no flower better suitable than that. It's available in multiple colours and is easy to pair with other blooms. Anthurium flowers also suit every bridal hairstyle. For example, you can go for a flower wreath, work a couple of loose flowers in your hair, or attach a few flowers together as a bundle in loose hair. The possibilities are endless!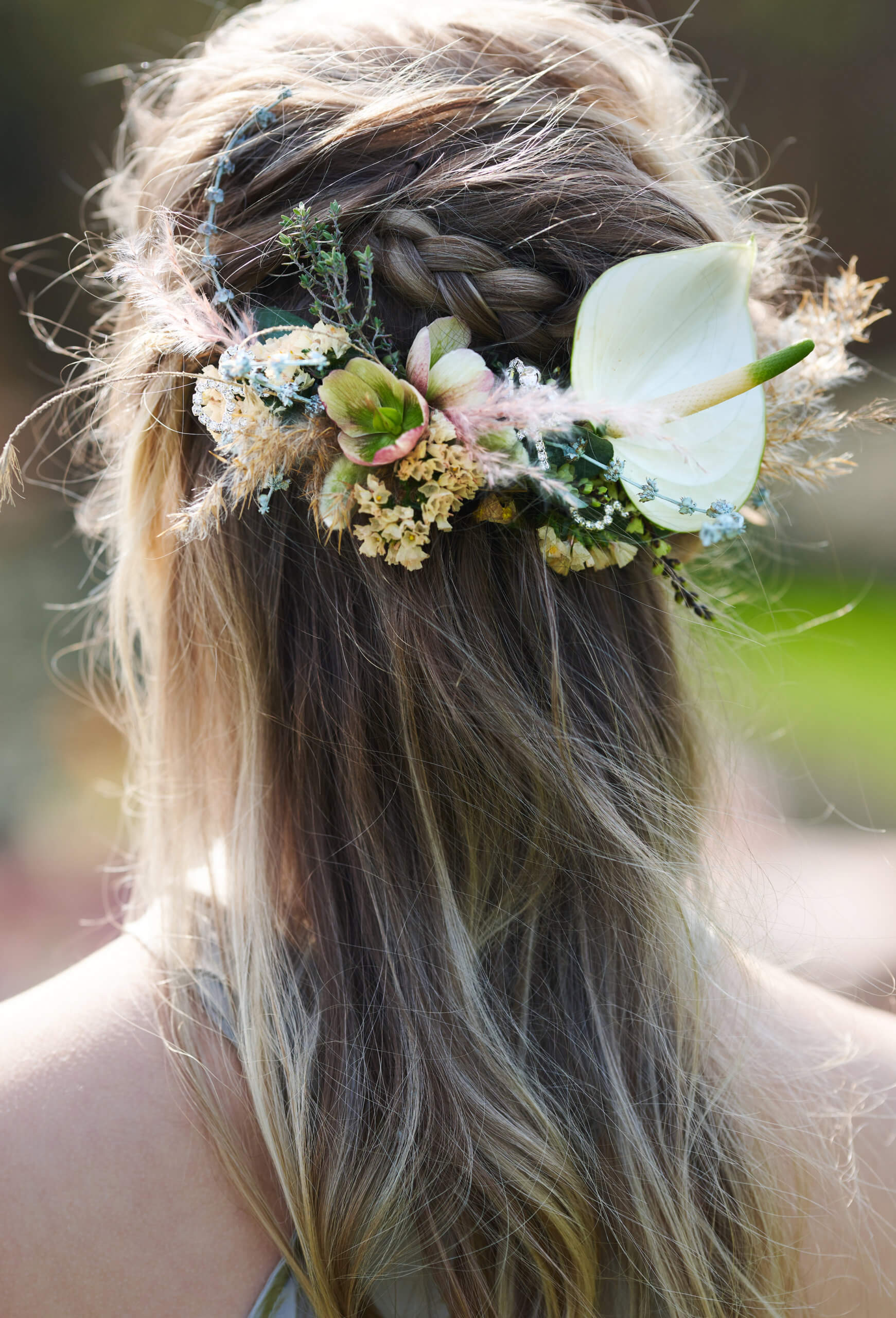 Tips for wearing flowers in your hair
A few more tips for using flowers in your hair on your wedding day:
Use the same flowers from your bridal bouquet in your wedding hairstyle so that it matches.
Practice the bridal hairstyle of your choice in advance, so it goes smoothly on the big day itself.
Buy plenty of flowers just to be sure, it's always better to have too many than too few.
Need more wedding decoration ideas? Take a look at this Pinterest board!