Irene Burg's DIY: lampshade becomes plant pot
On her Instagram, Irene regularly shows fun DIY ideas, apart from her interior styling. Her creations are immediately given a place in the house. Recently, she transformed two lampshades into plant pots. With air-purifying Anthuriums inside, they let the interior literally bloom. So, a good reason to get to know Irene and her DIY: lampshade becomes plant pot.
DIY: lampshade becomes plant pot
How do you describe your interior style?
Irene: I have been active on Instagram since 2016, showing almost every corner of our home. Our interior is characterised by a lot of natural colours and materials. The colour palette is fairly neutral with earth tones, grey and white with a colour accent here and there. In general, I really like the Scandinavian style plus a mix of design and vintage. I also like to roll up my own sleeves and therefore regularly pick up the paintbrush or drill!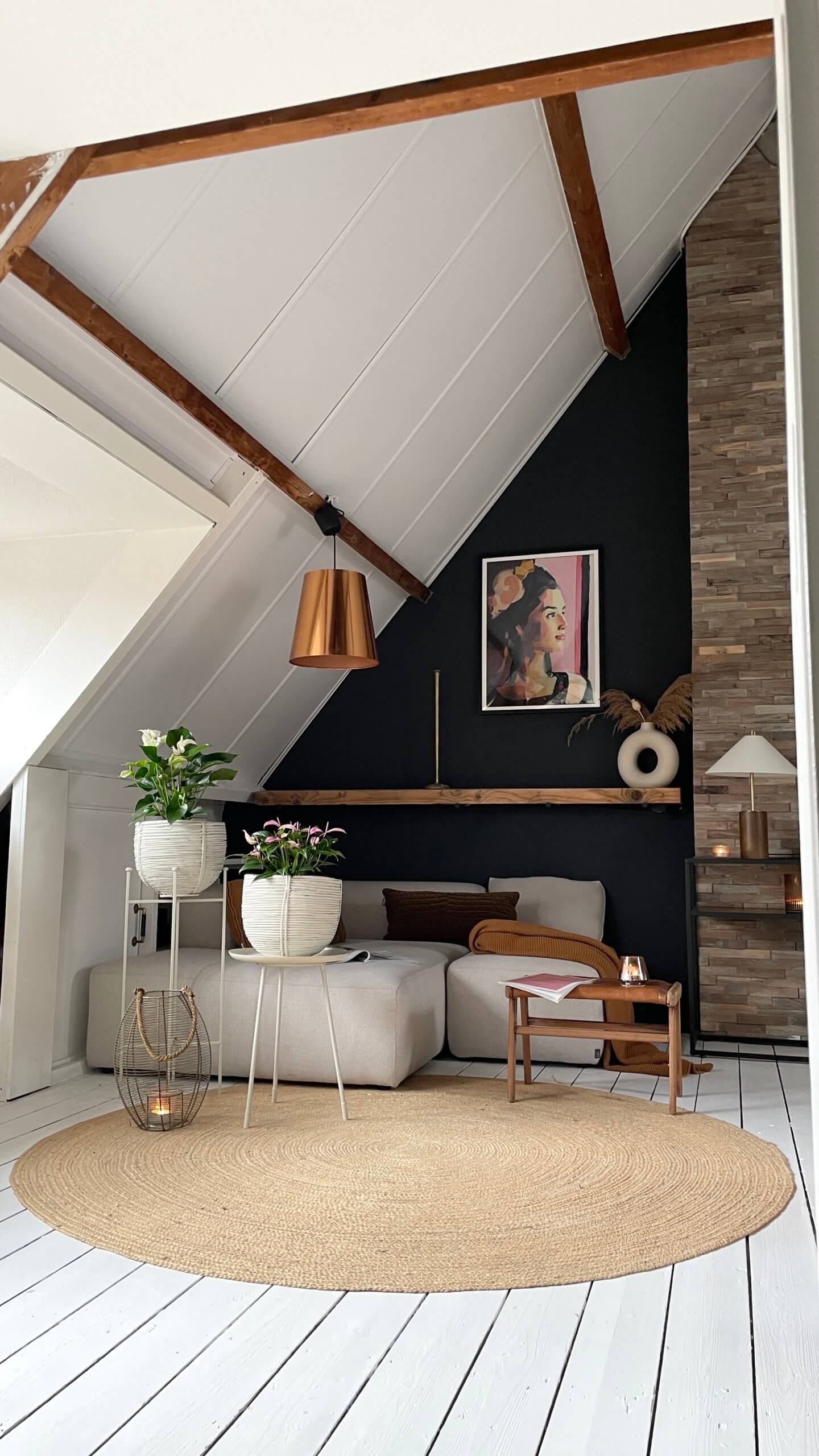 How do you come up with fun DIYs?
We had two wicker lampshades hanging under the canopy in the garden, which I had actually grown a bit tired of. It would be a shame to throw them away, so I decided to give them a new life as plant pots. I took out the cord and the socket and gave them a lick of paint with a brush. I decided to paint a side table and plant stand at the same time. I put white Anthuriums in the lampshades. This is a beautiful match and with their heart-shaped flowers they stand out cheerfully. By the way, the plants are still in ornamental pots because that is practical for watering. But you don't see the ornamental pots.
What do you value about an Anthurium?
I understand that Anthuriums can bloom for months, even if you don't have a green thumb! In addition, I found it very interesting to read that Anthuriums have air-purifying properties. They break down various indoor air pollutants and give oxygen in return. This is ideal, as it quickly removes the harmful gases coming from paint, furniture and appliances, for example.
Want to know more about Anthurium's air-purifying properties? Check out www.breatheandbloom.info. If you're curious about Irene's interior and DIY, be sure to follow her on Instagram via @ireneburg7. We are big fans!