This is how blogger Dutchguy styles Anthuriums in his Amsterdam canalside house
A few years ago we asked Klaas from Dutchguy if he was interested in working with Anthuriums. At the time, he was living in Den Bosch, but Klaas has lived in Amsterdam for a while now. We are curious to see how Anthuriums look in his new interior, and we surprise him with a variety of plants and flowers. Time for a catch up as well.
How would you describe your interior decorating style?
Klaas: My style has definitely changed somewhat in recent years. After all, style depends on the house itself. The new house is located in the heart of Amsterdam and is a kind of loft with two floors. In this house, I think a sleeker interior is more suitable. My use of colours has stayed the same, however. I just love naturals as my basis. Despite the lack of colour, things certainly don't have to be boring. You can also make your interior cosy by using a variety of materials and structures. I try to show this every day on Instagram.
What do you think is indispensable in your interior?
I change items in my interior quite often. With me there is no guarantee that things will still look the same next week as they do today. Despite the fact that I change things up often, there are, of course, also permanent pieces that have special meaning for me. For example, the figurines that I brought back from my first trip to Asia or the rattan chair that belonged to my grandmother. For me, these special items are indispensable, because they are what creates atmosphere and character. They make your interior unique, and your own.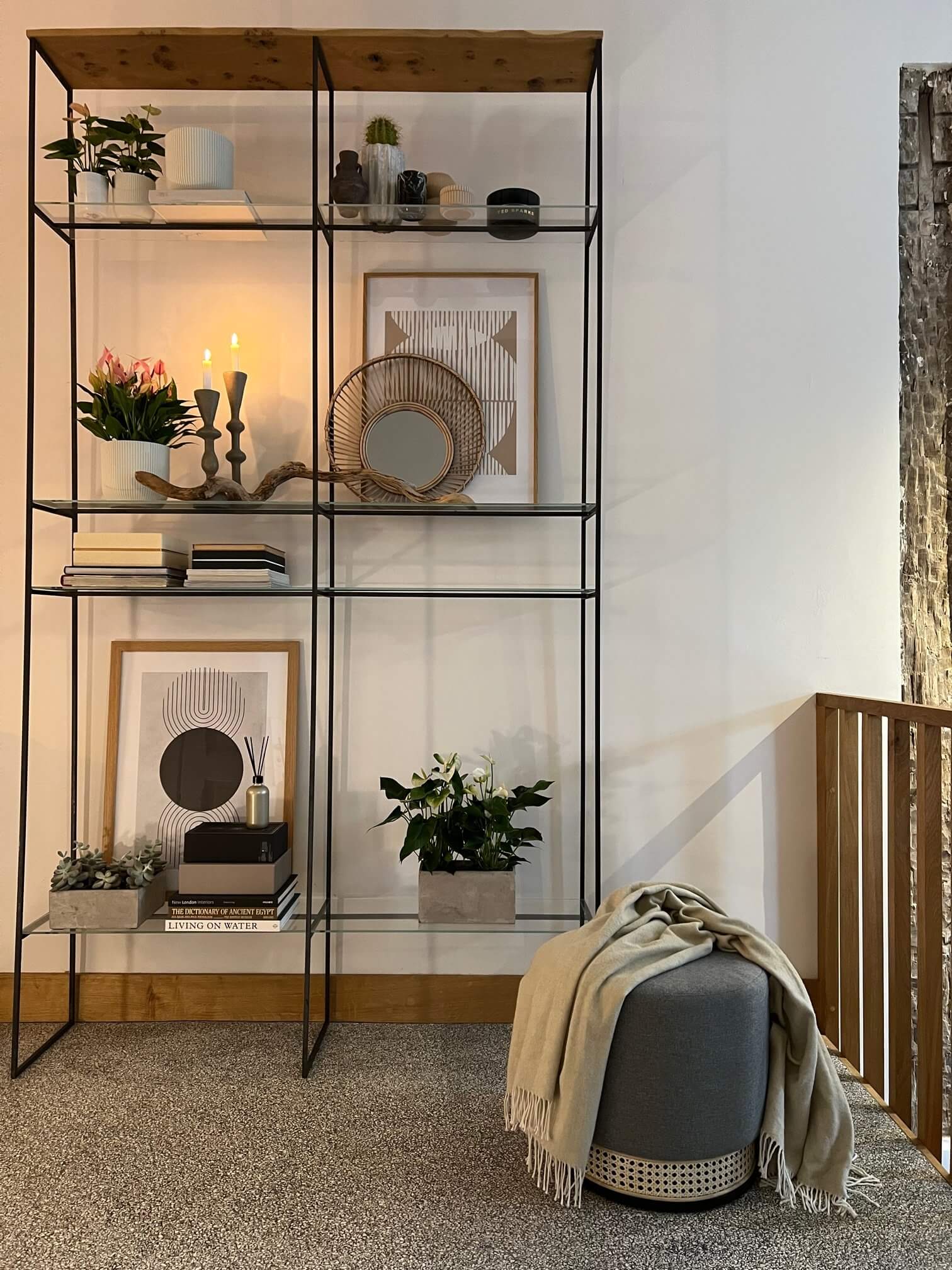 Can you tell us a little more about styling Anthuriums at home?
One of my current favourites is the vase set from HK-living. They have a beautiful shape and finish. The Anthuriums I've put it with are stunning too. These flowers fit in nicely with both a modern and a more rustic interior. The large variety in colours is a wonderful extra for interior designers, because it means there is something for everyone! I like green Anthuriums, but also white and soft pink ones. The fact that they stay fresh for a long time is a nice bonus and means that you can enjoy them for weeks.
How often do you bring flowers/plants into your home and how do you style them?
I used to have no plants in my home at all, but in recent years there have been more and more. I think I'm starting to get the hang of how to properly care for plants and they are all thriving here in my Amsterdam home. It helps that the house has plenty of natural light. In terms of styling, I like to mix large and small plants. If you group them together, you can create a striking green accent in your home.
If you want to see more of Klaas's stunning interior, follow him on Instagram via Dutchguy84.