4 ways to style your home with mini Anthuriums
Mini Anthuriums are as gorgeous and as versatile as full-sized Anthuriums. With the smallest pot sizes of 7 and 9 centimeters, you can easily make a chic table decoration. But they are also perfect for decoration in children's rooms, baby showers, or all kinds of small corners in the house. Here are some ideas to style your home with mini Anthuriums.
4 ways to style your home with mini Anthuriums
Kitchen favorites
With mini Anthuriums you can make a real plant family in just a few square centimeters and decorate the smallest spots in the house. This way you can turn the empty corner on the kitchen counter into a colorful botanical work of art. Or brighten up your bare windowsill with a few tropical minis in an instant.
Terrarium
Another advantage of the mini Anthurium is that you can easily put it in a glass jar. This way, the plant has its own mini eco system in which water is recycled through evaporation in its terrarium. As a result, the Anthurium needs very little water. Ideal if you don't have such green fingers!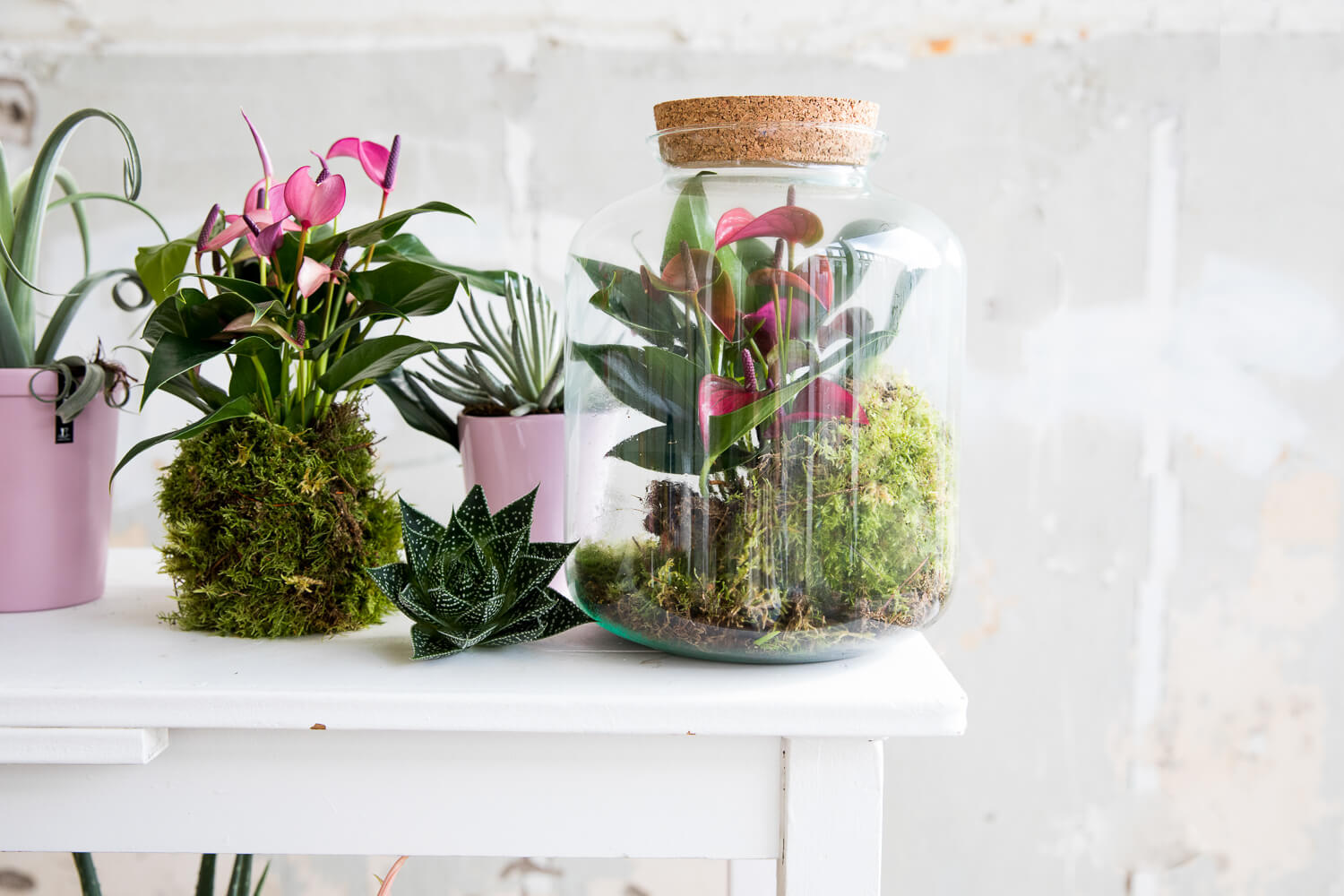 Hang in there
If you have a small house or don't have that much space to put plants down, why not hang them? Large plants can become quite heavy, so mini Anthuriums are the solution here. And because of the small size you can even hang several plants at the same time.
Baby room
You may not be the first to think of plants when decorating the nursery, but with the minis this is quite possible. This immediately gives some color to the room. For example, choose the soft pink Anthurium Lilli or go for white Eclyps in a cool boy's room.
Read also: 3 floral trends for the summer of 2020