The Journey of the Anthurium: From Nursery to Vase
Step inside the story of the Anthurium, where we continue our journey of discovery. This time, we bring you along to the Oosterzon nursery. Theo Oosterom, a passionate grower, tells us about the journey of cut Anthuriums: from a humble young plant to the stunning flower that will eventually grace your vase. Learn all about the careful steps each flower goes through in the nursery the dedication they receive, and how it all contributes to the exceptional beauty of cut Anthuriums.
From Nursery to Vase
The Journey of the Anthurium
The journey of the Anthurium cut flower starts with the breeder, where the raising phase takes place during the first four months. Raising refers to the initial growth stage of the Anthurium plant. Theo: "After raising, the young plants arrive at our nursery, between 7 and 12 cm tall. Here they are grown with great care and attention. They get the proper nutrition, water and care during this time to thrive and grow healthy. After 20 months, the plants will have developed sufficient size and vigour, and we continue to grow them and finally harvest their beautiful flowers by hand."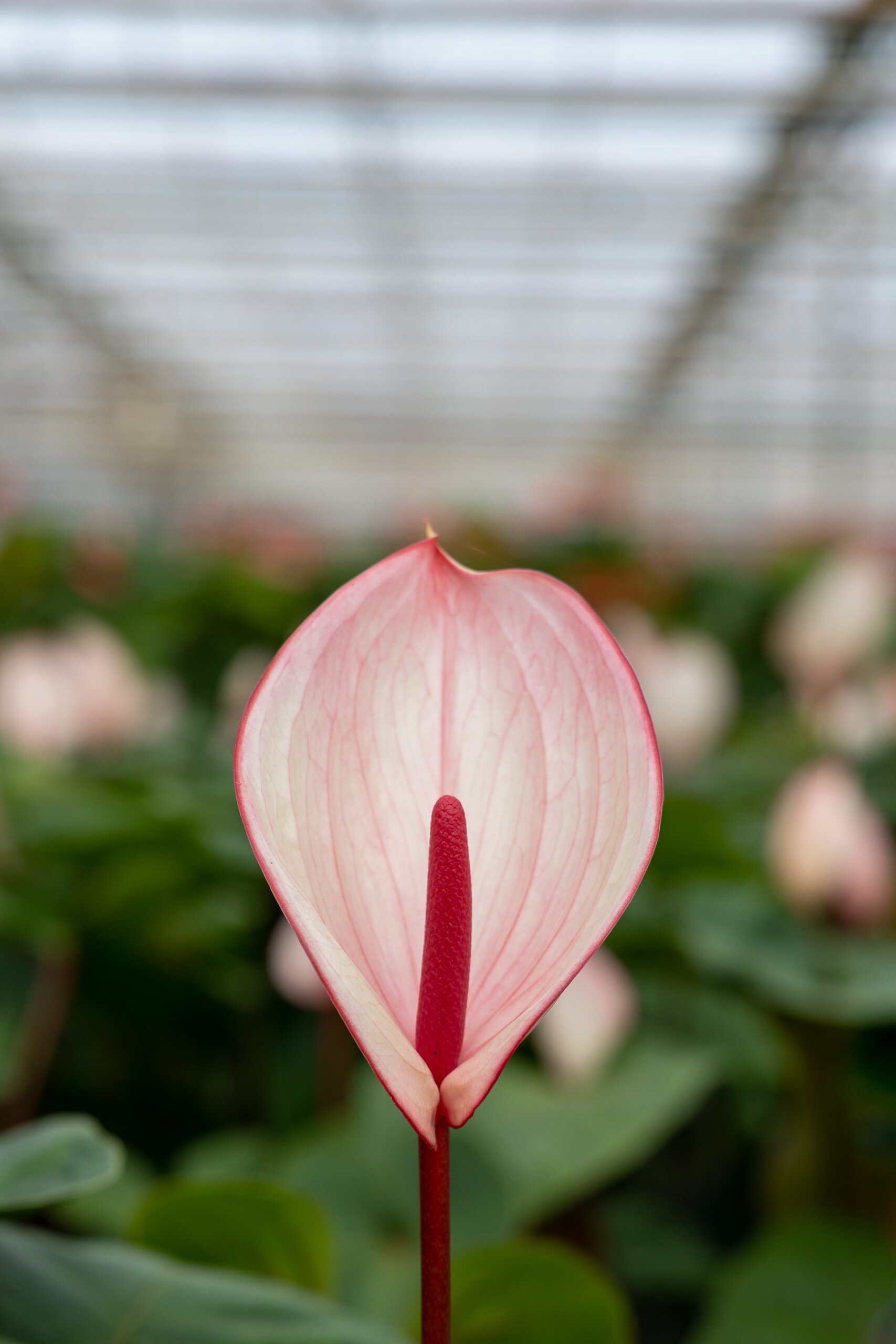 Growing with Care for the Environment
Not only the careful process of growth is an essential aspect of cut Anthurium cultivation practices, but sustainability is also important. Theo: "We strive not only to grow beautiful flowers but also to adopt a responsible approach to the environment."
This approach to the environment is realised by growing as organically as possible. Theo explains: "This means that wherever possible, we control pests using natural enemies, such as predatory mites. We only turn to chemical crop protection if natural methods are not sufficient." The nursery also uses dehumidifiers in the greenhouse. These devices reduce humidity levels in the space, which results in a significantly lower gas consumption, which in turn has a positive effect on the sustainability of cultivation.
From Nursery to Homes
Once the Anthurium flowers have been carefully cut by hand, their journey to your vase begins. Theo: "Every day, we offer the flowers for sale via our web shop and they find their way to more than 60 selected exporters. From there, our Anthuriums continue their journey to florists in Europe, America and the Middle East. We distribute the flowers worldwide with great care and expertise, so they can ultimately be a radiant addition to your interior."
Theo himself also has beautiful Anthurium flowers in his home; not from the florist, of course, but straight from his own nursery. What is his personal favourite? Theo: "A large, luxurious bouquet, with Anthurium as the eye-catcher. This beautifully reflects the Anthurium's splendour and versatility."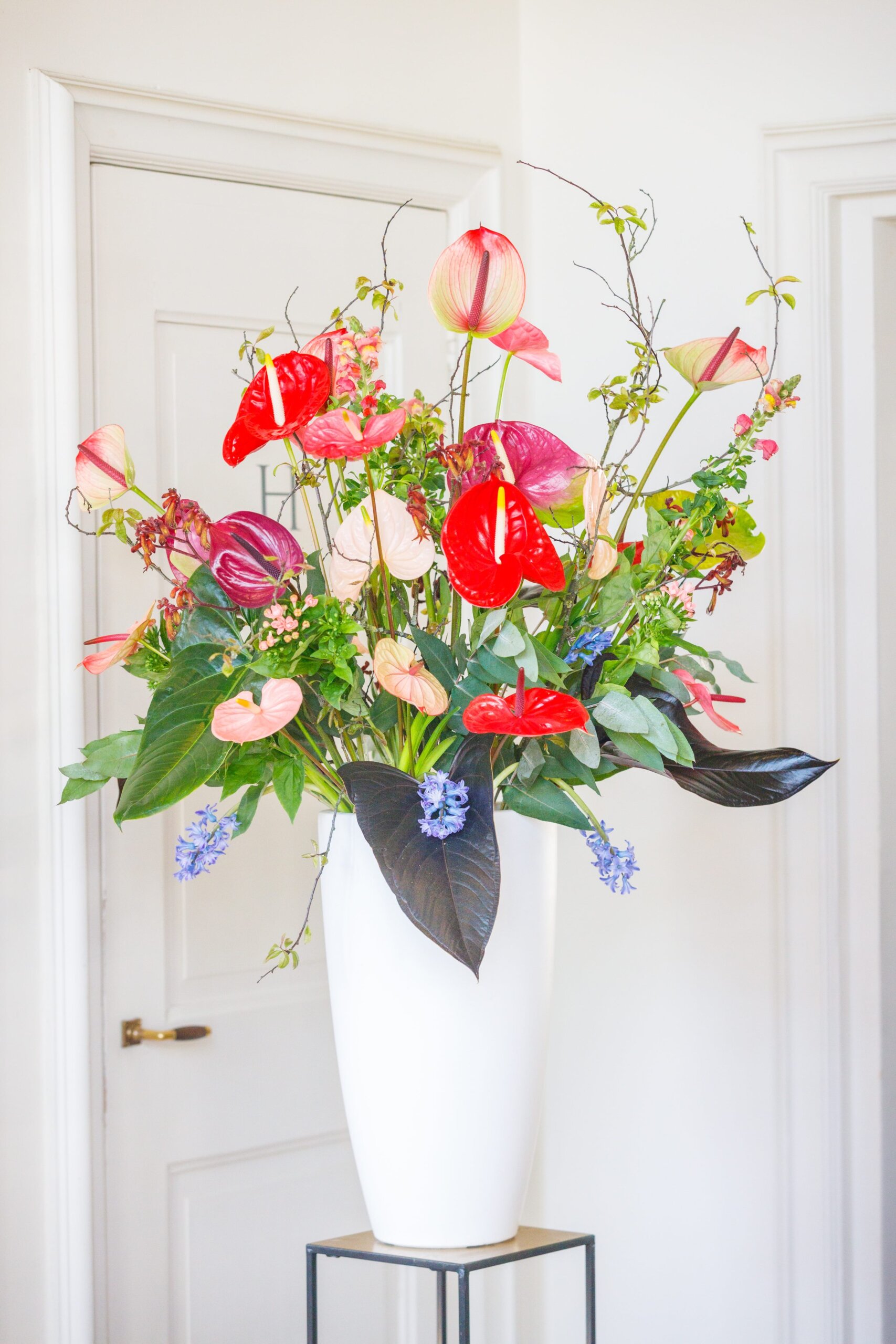 Stay tuned for even more insights, stories and hidden features about Anthuriums. Take a journey of discovery with Anthuriums, step by step.