Anthurium leading flower in Easter celebration Rome
During the annual Easter celebration in Rome on Sunday the 17th of April, the Anthurium can be admired as the leading flower in the decoration of St. Peter's Square. With more than a billion people beholding this annual celebration, this great event is an impressive representation for both Anthurium growers and the entire floriculture industry. This year, floral designer Piet van der Burg is responsible for the decoration of St. Peter's Square.
Dutch flowers for the Pope
As a result of the loss of sponsors, it seemed that once again no Dutch flowers could be admired during the Easter celebration at the Vatican this year. Until a few weeks ago. Members of the Frisian Church in Rome, UNESCO ambassador Hans Hoogeveen and John Bakker of the diocese of Rotterdam approached Piet van der Burg to provide the decorations by any means. And Piet selected the Anthurium as the leading flower during the Easter celebration.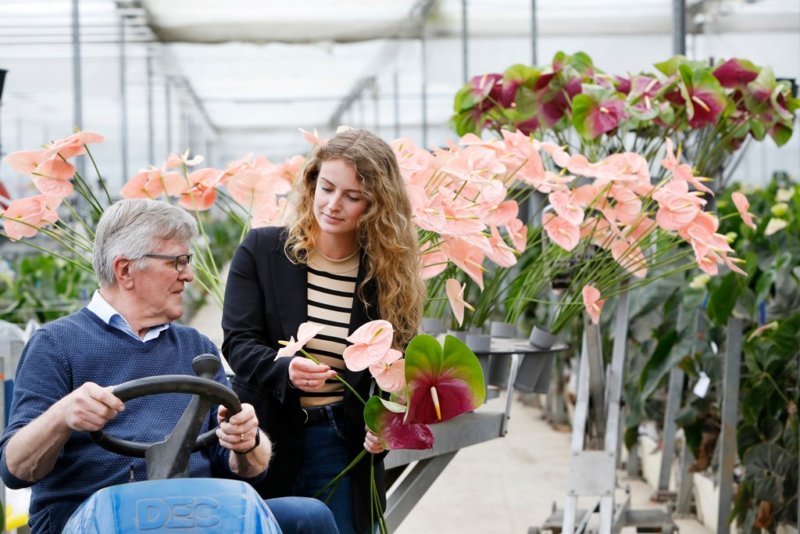 Loving message
The 1500 cut anthuriums and 400 potted anthuriums have left for Rome, where they will be displayed on the Pope's balcony and processed in large creations in the square on Sunday. The heart-shaped flower of the anthurium is perfect for reinforcing the message of sincerity.
Collective product promotion
The Anthuriums are provided by Anthurium Info – the growers collective of all pot- and cut Anthurium growers. Debbie Olsthoorn: "We feel honoured that the Anthurium is selected as the leading flower during the Easter celebration in Rome and are very excited to see the result on television."