Everything you need to know about the tulip-shaped Anthurium
Did you know that Anthurium flowers come in different shapes? It's a very diverse flower and is available in a wide range of sizes and shapes. The classic Anthurium shape is the heart-shaped flower, so you're probably familiar with that one. In addition, the Anthurium is also available in ribbon-shaped, tulip-shaped, cup-shaped and veined flowers. In this article, we'll tell you everything you need to know about the tulip-shaped Anthurium.
The tulip-shaped Anthurium
As the name suggests, the shape of these Anthuriums resembles a tulip. Two examples of tulip-shaped Anthuriums are the Marea and Facetto cultivars.
Marea is a tulip-shaped flower with a vintage colour combination. The flower's primary colour is green, but this changes to pink during its vase life. The light green at the bottom and a flaming pink top create a special effect. The veins of the flower are dark pink, which enhances the vintage look. With a flower size of approximately 13 cm, this Anthurium is ideal to use in bouquets!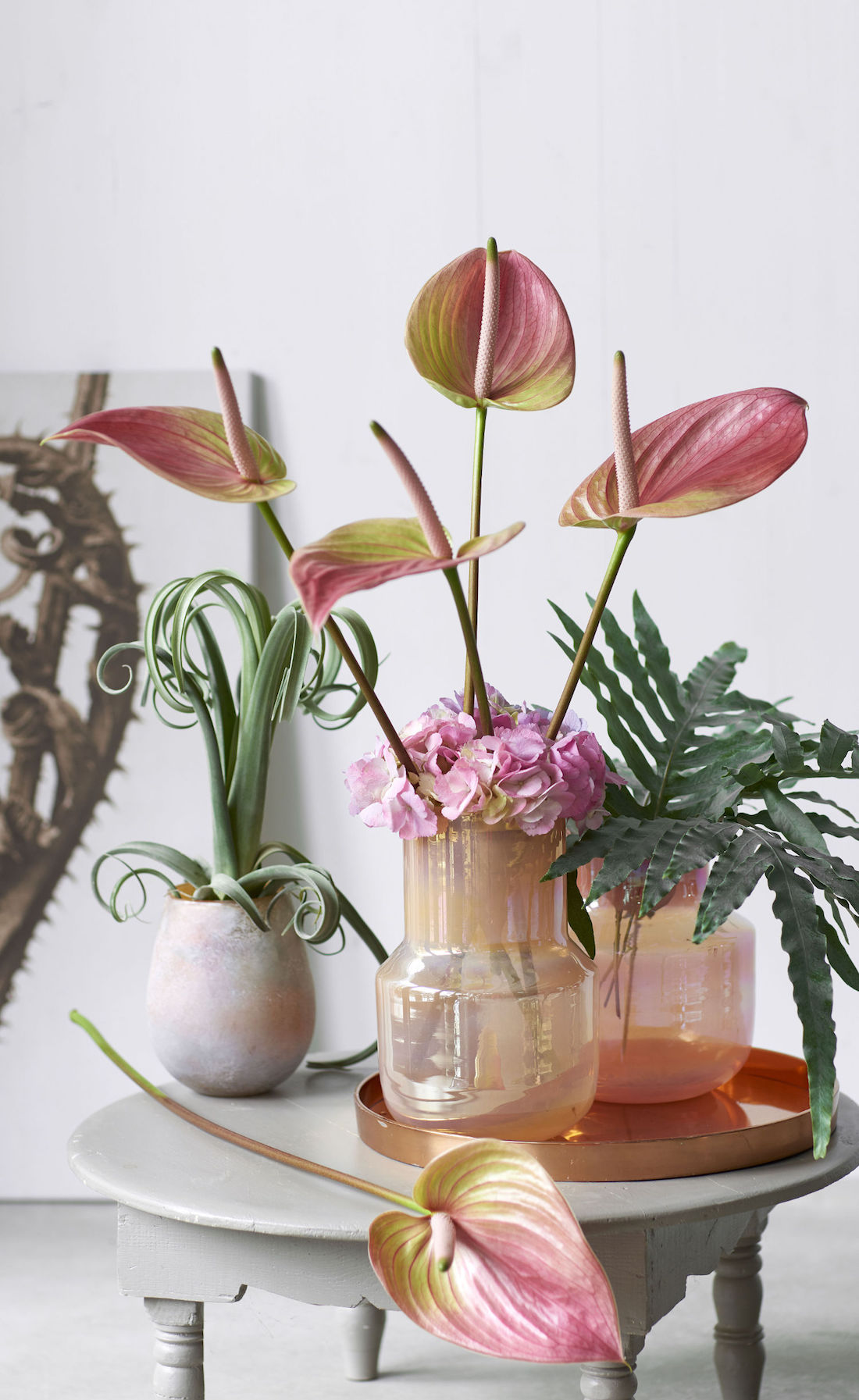 Facetto has a poppy red coloured flask, with firm and extra long stems. This makes it a florist's favourite! It has superb quality.