How sustainable are Anthuriums?
Sustainability is an important theme for many in 2020. We are increasingly aware of the impact we as humans have on the environment, and we want to reduce this. That's why we are thinking about sustainable production more and more. This includes our food, the clothes we wear, the things we buy in store and online, and of course plants and flowers as well. This article tells your more about the sustainability of Anthuriums.
How sustainable are Anthuriums?
Anthuriums are very sustainable. 90% of the pot Anthurium growers affiliated with Anthurium Info are MPS certified. MPS stands for More Profitable Sustainability, and the aim of this foundation is to minimise the environmental impact of the participating companies. The participating companies have to meet strict requirements and are subject to monitoring on a regular basis. You can recognise the plants that are grown in this way by their MPS vignette.
More and more Anthurium growers are using sustainable sources like geothermal heat and solar panels for their energy supply. In addition, raw materials – including water and fertilisers – are part of a circular system, which means they do not end up in the soil. All in all, Anthurium growers are working hard to produce as sustainably as possible, with the utmost care for people and the environment.
Track your flower or plant
If you want to make sure that your Anthurium was grown sustainably, enter the unique MPS number, which can be found on the vignette, on the website. You will be able to see at a glance which grower produced your plant and how sustainably this was done.
Also read: Where can I order Anthurium plants online?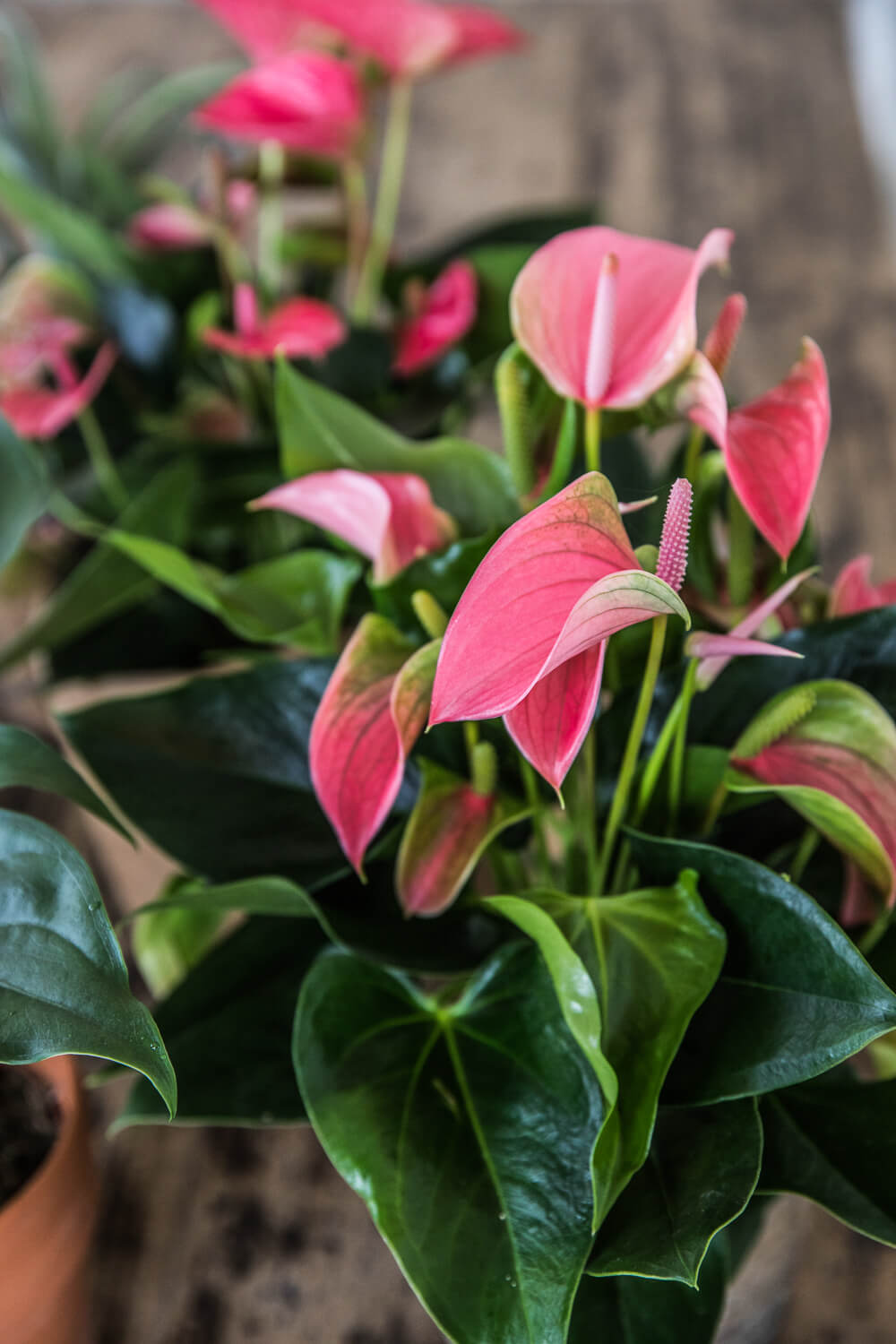 The flowering period of Anthuriums
In addition, Anthuriums are also sustainable because they produce new blooms year-round. The average Anthurium plant has a three-month flowering period. This is followed by a rest period of three months, after which the cycle repeats itself. In other words, don't throw out your Anthurium because it has stopped blooming for a while!
What you can do:
• Put your plant in a light, or lighter, spot
• Only water it once a week
• You can add a little Anthurium fertilizer if you like
Also read: How should I care for my Anthurium?
Save this article on Pinterest: