Stylish and sustainable: the Anthurium is a long-lasting flower
Nothing brightens up your interior more than a bunch of flowers. But what a disappointment if they wilt after only a few days. Fortunately, you don't have to worry about that with the Anthurium, because you can enjoy this long-lasting cut flower for weeks! Read more about this sustainable flower and follow our tips to keep them even longer.
A long-lasting flower
The average cut flower lasts seven days and can then be thrown away. Such a waste! Fortunately, there are flowers that last a lot longer, such as Anthuriums. They can last up to five weeks! This makes Anthuriums sustainable flowers. You create less waste and don't have to buy new flowers as often: a win-win for both you and the environment.
Sustainable flowers
Sustainability is also taken into account in the production process of Anthuriums. 90% of the Anthurium growers affiliated with Anthurium Info are MPS-certified. MPS stands for More Profitable Sustainability, and the aim of this foundation is to minimise the environmental impact of the participating companies. The participating companies have to meet strict requirements and are subject to monitoring on a regular basis. Plants grown this way can be recognised by the MPS vignette.
More and more Anthurium growers use sustainable sources like geothermal heat and solar panels for their energy supply. In addition, raw materials – including water and fertilisers – are part of a circular system, which means they do not end up in the soil. All in all, Anthurium growers work hard to produce as sustainably as possible, with the utmost care for people and the environment.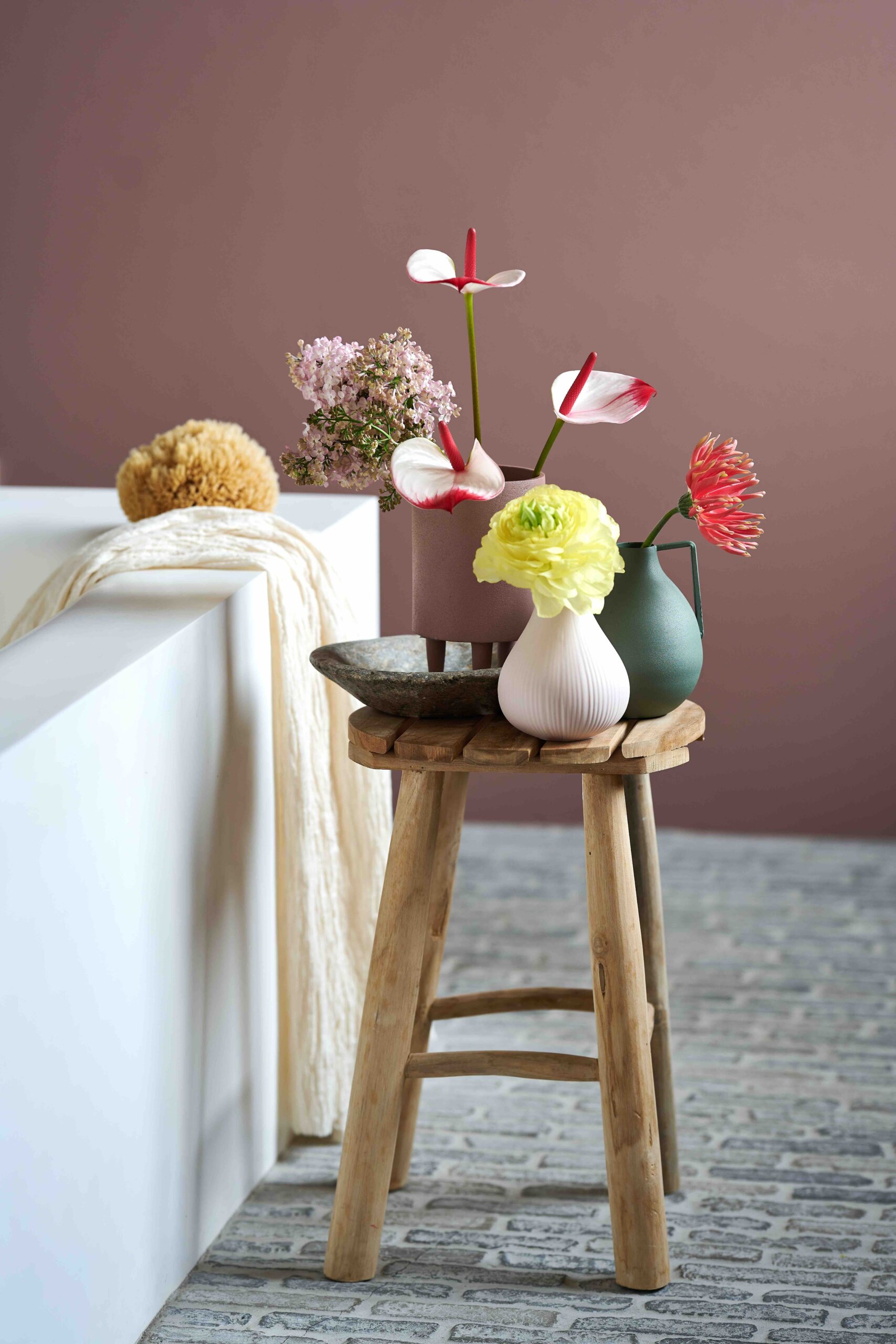 How to increase the vase life of Anthurium cut flowers
An Anthurium cut flower can have a vase life of up to 5 weeks. This is already much longer than the average flower, but of course, you still want to get the maximum life out of your flowers. For this, there are a few things you can do:
Place the Anthurium cut flowers in a clean vase
Cut 5 cm off the bottom of the stems and place the flowers inside
Place the vase in a spot in indirect sunlight. Keep the flowers away from draughts, ripe fruit and hot radiators
Change the water in the vase about once a week and cut one cm diagonally from the bottom of the stems
Related articles ..