Decorate your stairwell with plants
When you come home, you immediately want to feel comfortable and welcome. That's not going to happen if your stairwell is boring and empty. So, now's the time to give it a makeover! And naturally, plants are the answer. Yes, we've just given you another excuse for even more greenery around the house. We have put together several tips and plenty of inspiration for a beautiful, attractive stairwell with plants.
Also read: Where can I order Anthurium plants online?
The steps of your staircase are the perfect place to display your most beautiful plants. It's best to place them towards the side of the stairs, so that they're out of the way and don't get knocked over by accident. If you like a minimalist approach, choose plants and pots in the same colour as the stairs. That's how you create a calm environment: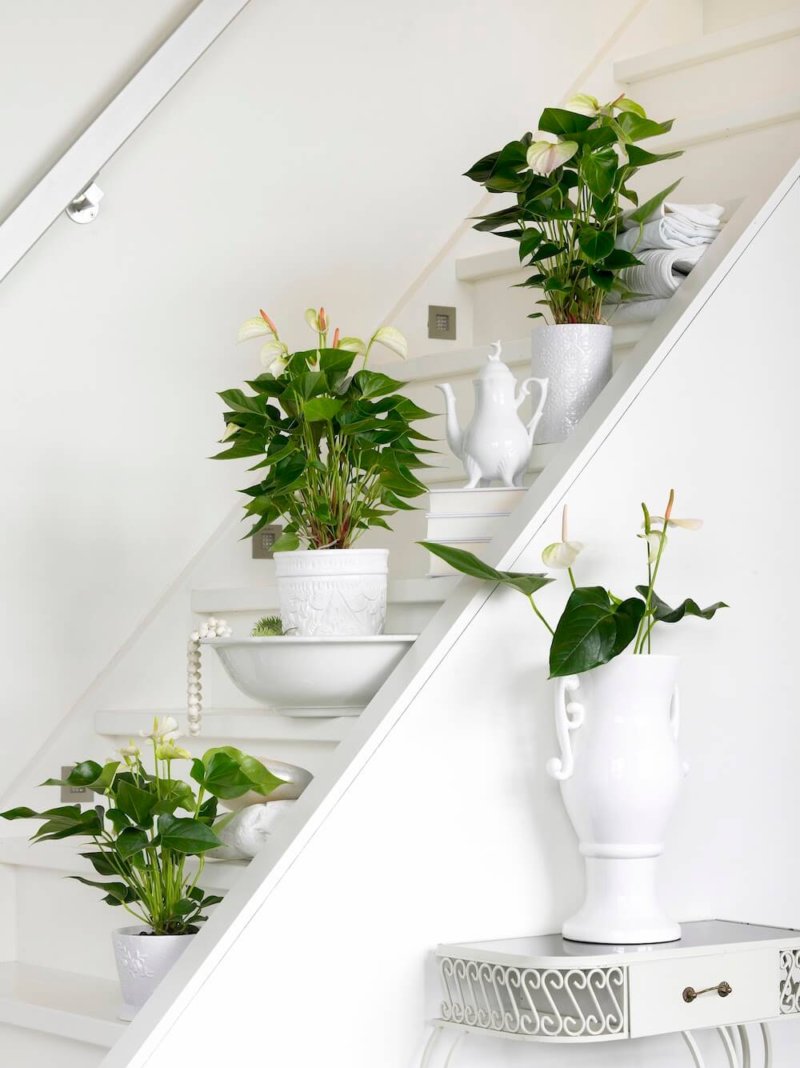 You can also achieve the same effect by using Anthurium in different colours, but placing them in similar pots: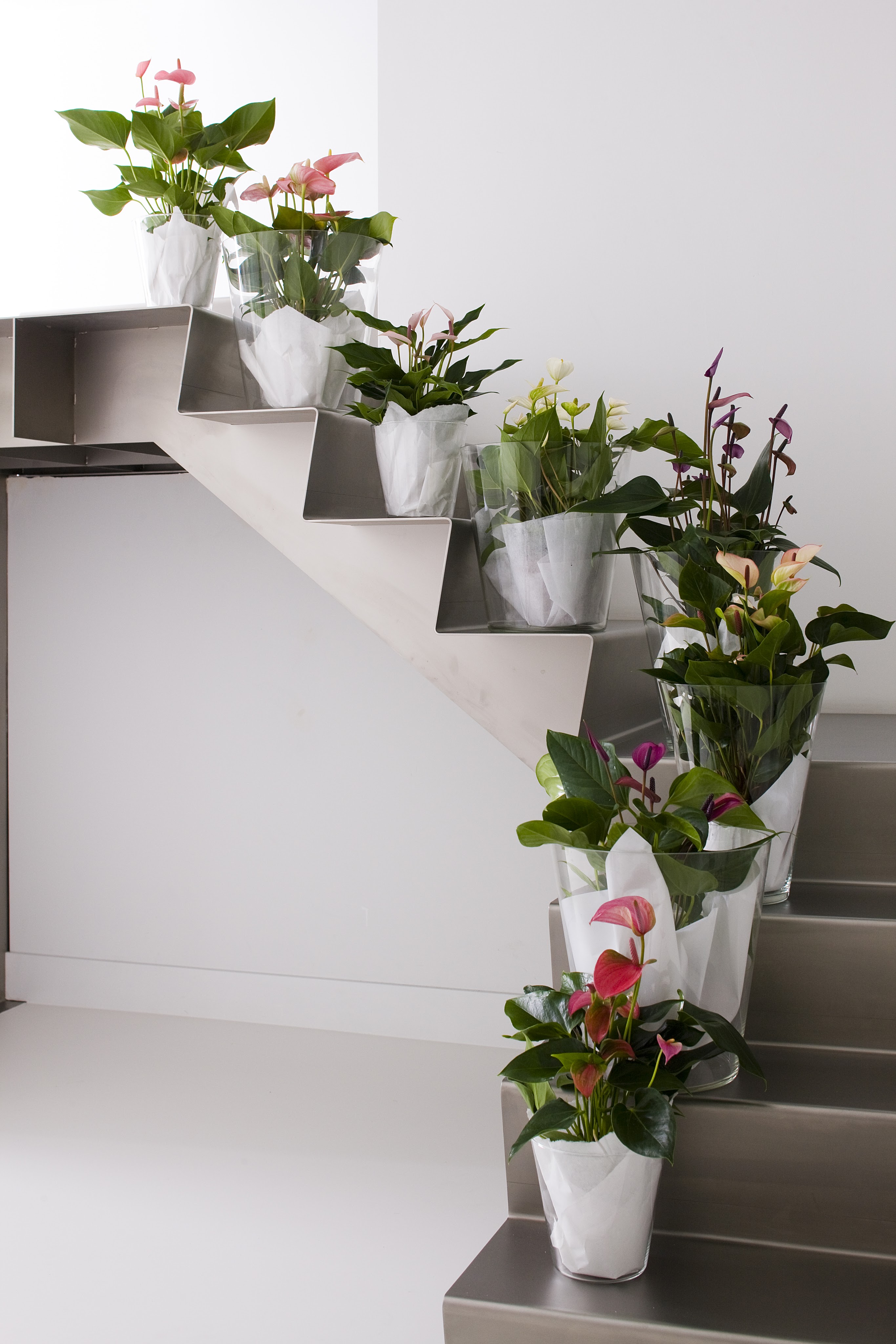 And if 'never too much colour' is your motto, you can go all out. Do make sure that you have one base colour, like brown in the picture below. This will create a sense of unity, despite combining many different colours and pots.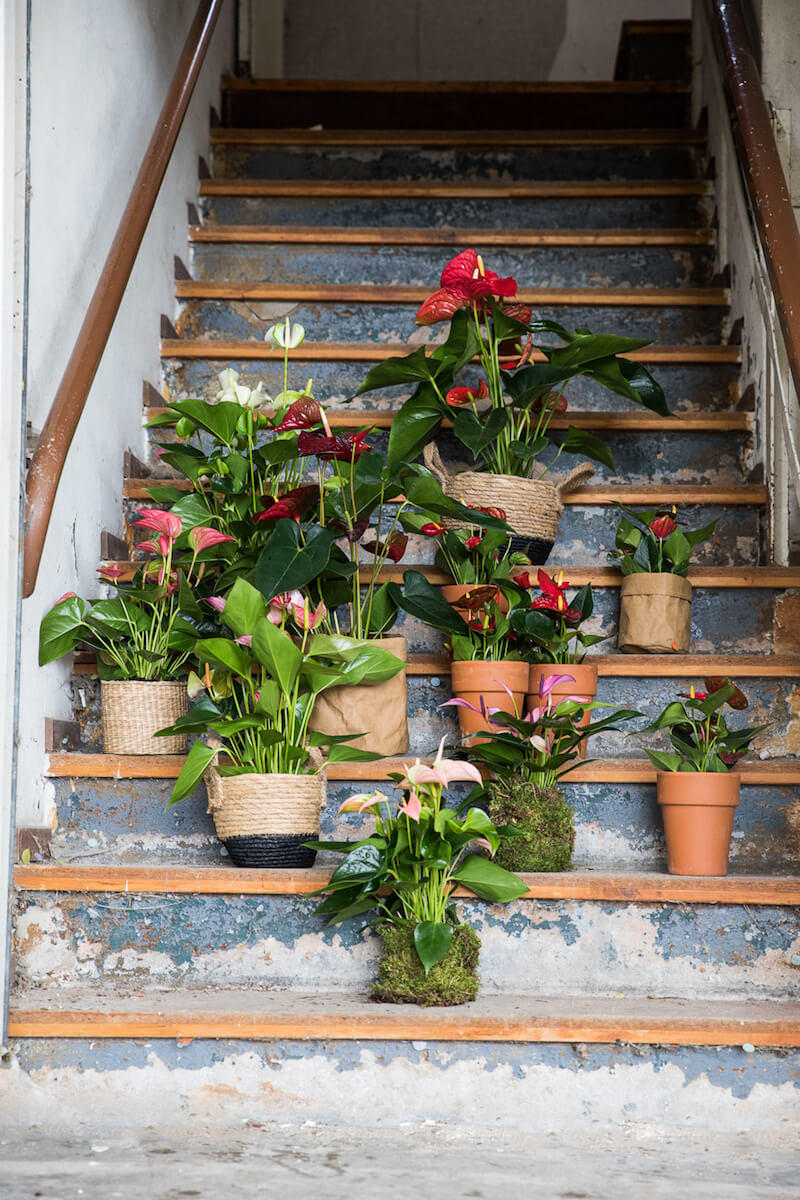 The spaces below and next to the stairs are often forgotten. Such a shame! Place one large or several smaller Anthuriums there to beautifully fill the empty space: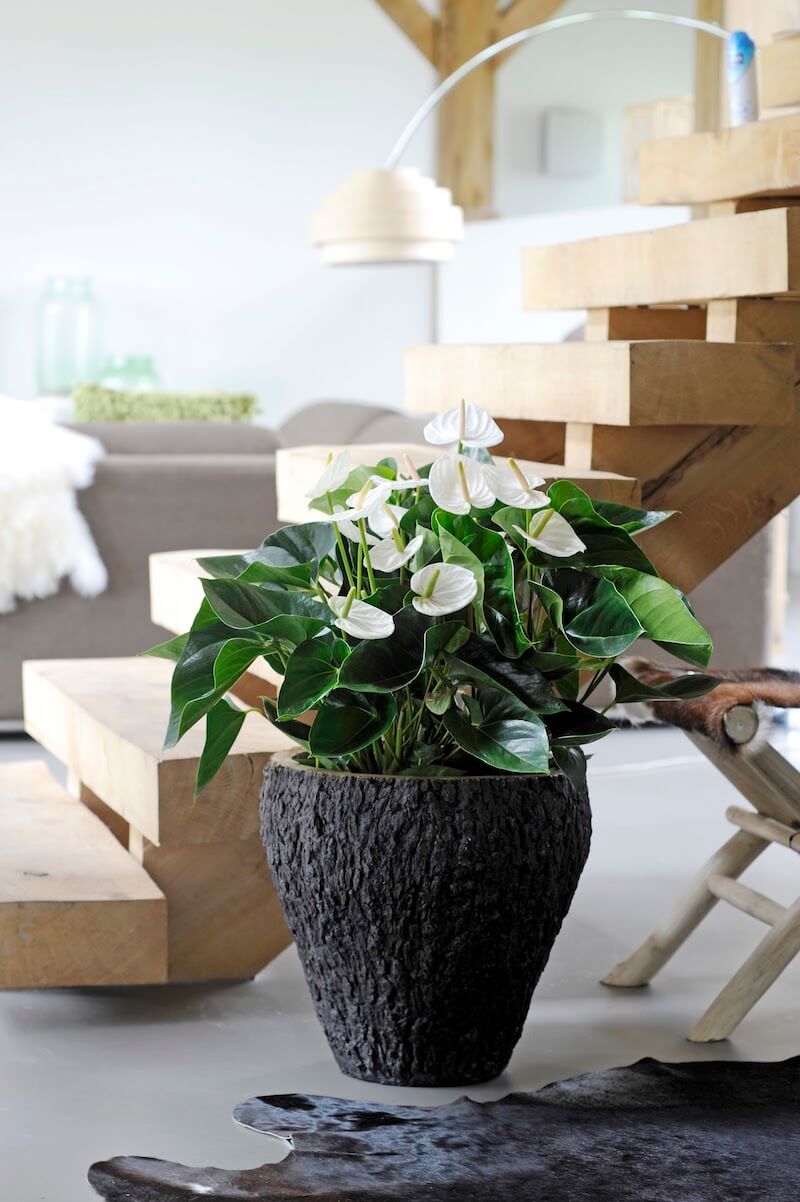 Additionally, you could also consider shelves, a wall or hanging pots or baskets to display your Anthuriums.
Also read: Decorating your home with Tranquil Dawn, the Flexa trend colour for 2020.