Floriade Expo 2022: the flower & plant exhibition you don't want to miss
The international horticulture exhibition Floriade Expo 2022 starts on April 14! Floriade will then open its doors in Almere, The Netherlands, for six months. Discover solutions from national and international innovators that make our cities more fun, more beautiful and more sustainable in the field of greenery, food, health and energy. Enjoy the scent and colour of flowers, plants, vegetables and fruit. And that's just the beginning of all the things you can experience. This flower & plant exhibition only takes place once every 10 years, so make sure you don't miss it!
Floriade Expo 2022
The Floriade park covers 60 hectares and will be a celebration of green and sustainable technology. New technologies for greenery, food, energy and health will be researched and implemented at this living laboratory, but that's not all. There is a lot to see, smell and taste at the Expo! For example, step into the 850-metre-long cable car to test the unique potential of urban cable cars as a sustainable means of transport – and enjoy a magnificent view of the Floriade grounds from a height of 35 metres. Or take a journey through greenhouse horticulture in The Green House: from seed or cutting to fruit and vegetables on your plate or to beautiful flowers and plants.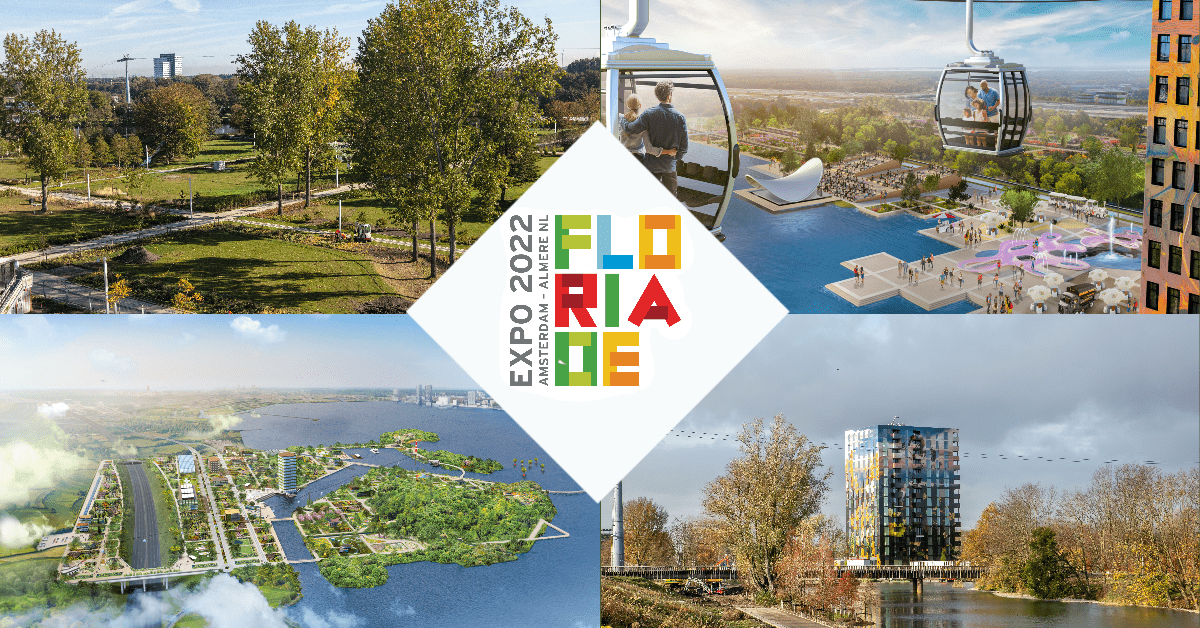 Theme: Growing Green Cities
The theme of Floriade Expo 2022 is Growing Green Cities. An important theme, because cities around the globe are expanding. How are we going to feed all those people responsibly? What does this entail for animals? How will we continue to co-habit on the planet in a balanced manner? People contemplating this around the world will meet at the Floriade. The Expo provides insight into what individual inhabitants can do in a sustainable, circular manner whilst retaining biodiversity, because we need to take better care of our planet. So dive into the Growing Green Cities theme and be surprised!
Practical information
Floriade Expo 2022 is open every day from April 14 to October 9, from 10 a.m. to 7 p.m. More information and tickets can be found on the website.