How to use Anthurium fertilizer: here are some tips
Do you have a beautiful pot Anthurium that's no longer producing that many flowers? If so, it's probably a good idea think about a fertilizer made especially for Anthuriums since it contains essential nutrients and a rich blend of trace elements. This article tells you more – and you could even win a nice gift package.
What does Anthurium fertilizer do?
Using an Anthurium fertilizer like the one by Pokon will make your plant strong and healthy. This is because Anthurium fertilizer contains extra humus extracts and a 100% vegetable-based biostimulant that helps your plant absorb nutrients. And the magnesium (MgO) and iron (FE) it provides will give the leaves of your Anthurium a beautiful deep green colour.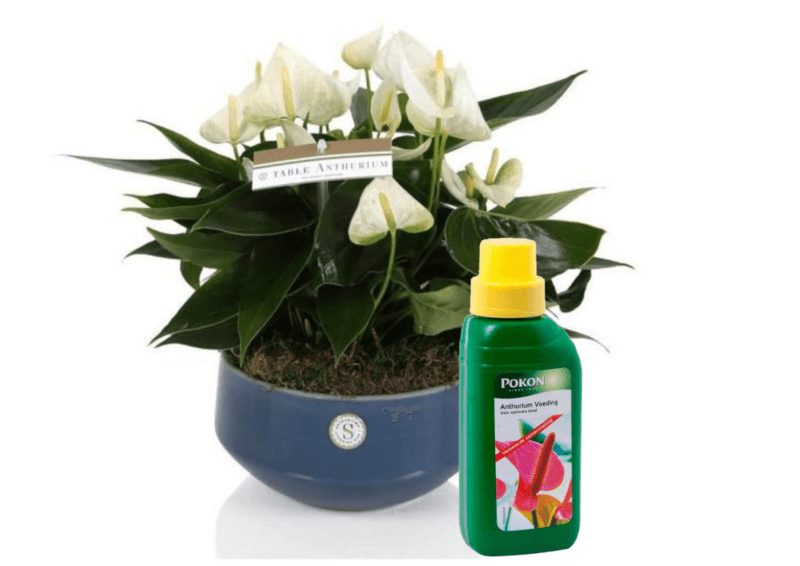 Using Anthurium fertilizer
It's best to feed your Anthurium plant once a week. Dilute one capful of Anthurium fertilizer in each litre of water. (Don't forget to shake the bottle well before measuring.) After use, rinse the watering can and bottle cap thoroughly with water.
Also read: Is special Anthurium potting compost needed?