The positive effects of flowers
Flowers bring happiness. That is evident from the 'The Emotional Impact of Flowers Study' of the State University of New Jersey. Flowers have immediate and long-lasting effects on emotional responses, mood, social behavior and even memory for both men and women. Different studies show that flowers are a powerful positive emotion inducer. This article tells you more about the positive effect of flowers.
Flowers bring pleasure and gratitude
Flowers have an immediate impact on happiness. All the participants in 'The Emotional Impact of Flowers Study' showed 'genuine' or 'excited' smiles when receiving flowers, which demonstrated exceptional pleasure and gratitude. This response was universal and occurred in all age groups. Watch what happens when the Society of American Florists took to the streets to see how people react to getting flowers from a stranger.
Flowers have a long-lasting positive effect on moods
In particular, the participants in the study reported that they felt less depressed, anxious and stressed after receiving flowers, and that they showed a higher level of enjoyment and satisfaction with life.
Flowers reduce stress
With so many sources of stress nowadays – from finances and health problems through to our apparently never-ending to-do lists – most people can feel they're in a constant frenzy. Research by the University of North Florida shows that something simple like flowers can help. The findings show that people who had flowers in their home for just a few days reported a significant reduction in their stress levels and improvement in their mood.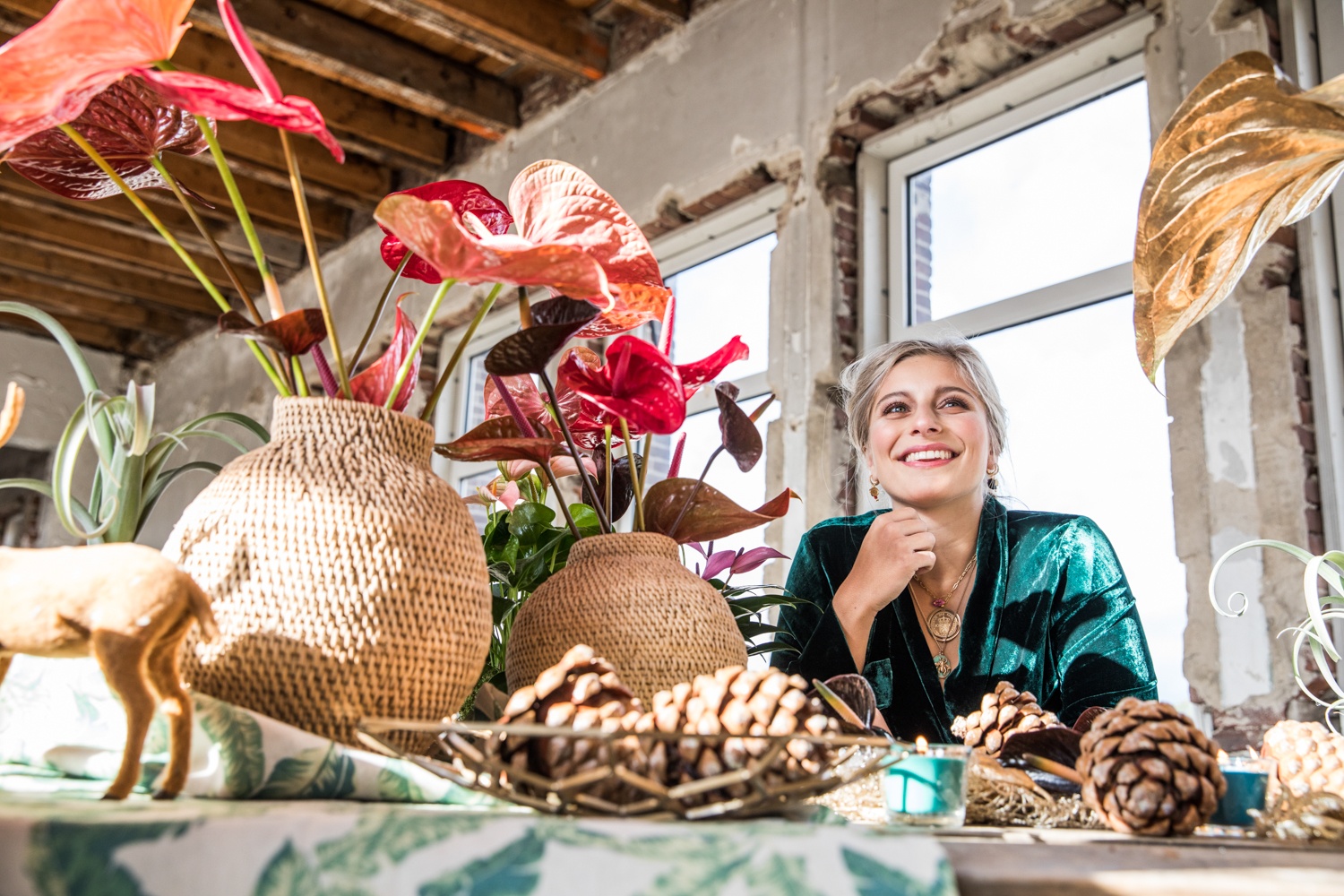 Flowers relieve depression by older people
A six-month behavioral study by Rutgers, The State University of New Jersey, into the health effects of flowers on older people shows that flowers relieve depression, inspire social networks and refresh the memory as we get older.
Flowers improve morning grumpiness
According to Harvard Research, flowers are the perfect boost to improve morning moods. Participants in a behavioural study – carried out by researchers from Harvard University and Massachusetts General Hospital – confirmed that they feel least positive early in the day, but reported that they were happier and more energetic after having looked at flowers early in the morning.
We also visited Schiphol ourselves to surprise visitors of the airport with a colorful Anthurium bouquet. The positive reactions were amazing!
It is clear that flowers make people happy. Therefore, flowers are perfect to give someone else as a gift. This is always a good idea, but especially at a time when we have to pay extra attention to each other. So… what are you waiting for! Check here where you can buy Anthurium flowers.