4 original ways to make a plant a special gift
A plant is always a good gift idea. Even so, you could make it just that bit more memorable by the way you present it. In an absolutely gorgeous plant pot, for example. But why not take it to the next level? In this article we will share four original ways to make a plant a special gift. Gifts you can either buy at the store or you can make yourself – whatever you prefer. And most of all: the Anthurium is a perfect gift. Be creative!
4 original ways to make a plant a special gift
In glass
An Anthurium plant is actually a show in itself, especially when you choose a spot where it will catch the eye. But you could take this a step further by placing it in glass. This makes a great change from a plant in a plant pot and ensure the whole presentation is that much more impressive. Just be sure to choose a glass pot with a removable lid or cork so that the plant receives enough fresh air. Another advantage: the plant no longer needs to be gift wrapped since the glass takes the place of a plastic wrapping!
In water
Did you know that you can place an Anthurium plant in water? After all, a plant absorbs nutrients and water through its roots. This wondrous network of trailing strands is so attractive that it deserves to be seen. And in this case, you can put the roots on display by rinsing them off before placing them in water. This way, the plant can be left alone for weeks and you only have to water it once its roots are no longer totally submerged. The perfect gift, thus, for people who often forget their plants get thirsty too.
You can place an online order for an Anthurium in water or simply make one yourself! This article will tell you how to place an Anthurium houseplant in water.
Also read: An Anthurium houseplant in water: a DIY project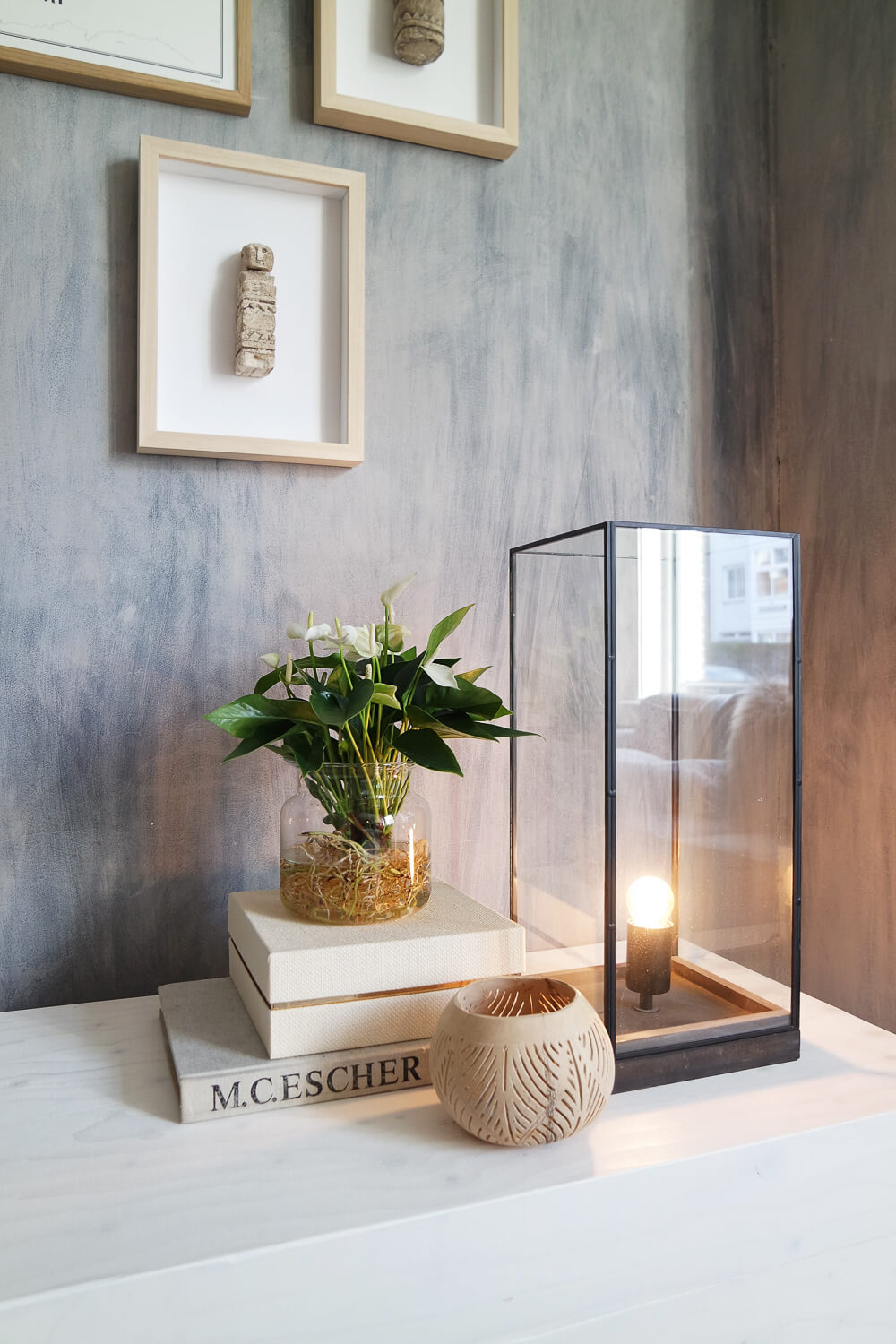 In a kokedama
Translated literally, the word kokedama means 'moss ball'. This is a special bonsai technique in which the roots of a plant grow inside a ball made of moss. Actually, the root ball of the plant is simply packed into moss instead of planted in a pot. This immediately makes the plant look a lot more special! And the nicest thing about it? You can easily make do this yourself. It might sound complicated, but it's not!
Also read: How to make an Anthurium kokedama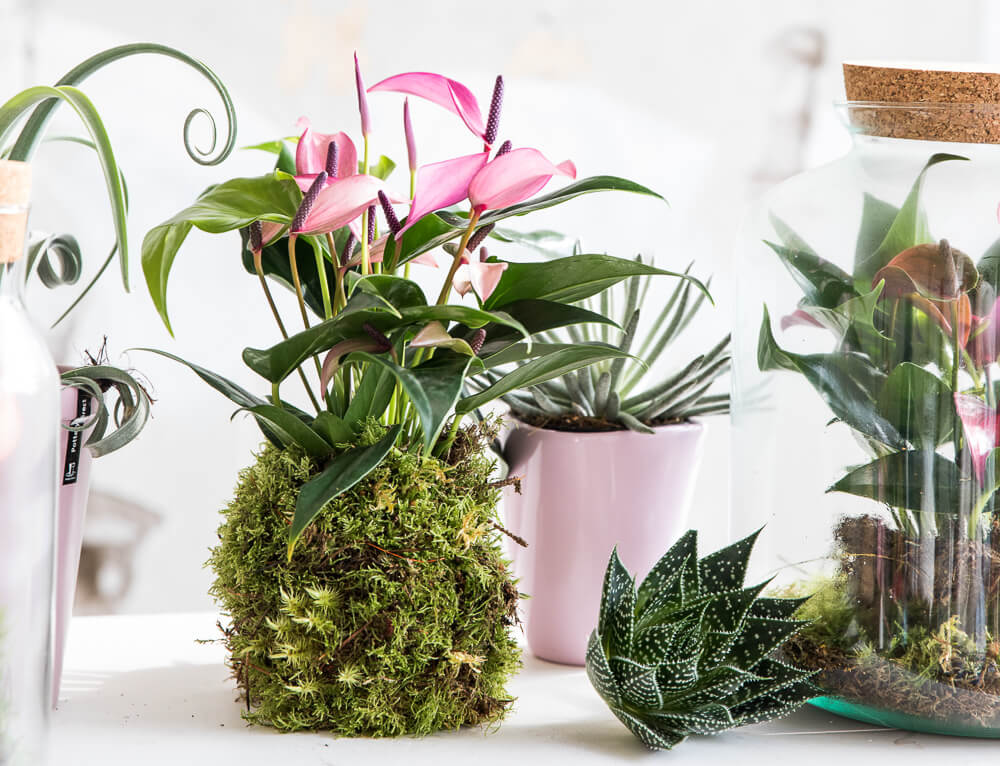 In a hanging basket
You could present a kokedama under a bell jar or in a hanging basket. Both options make the plant twice as special since either one enhances both the spathes of the Anthurium and its foliage. If you don't feel like making a kokedama, you could also put the plant pot holding the plant inside a basket.
Also read: 4 gifts that will make anyone who loves plants happy.